THE WSJ'S WALT MOSSBERG REVIEWS THE POGOPLUG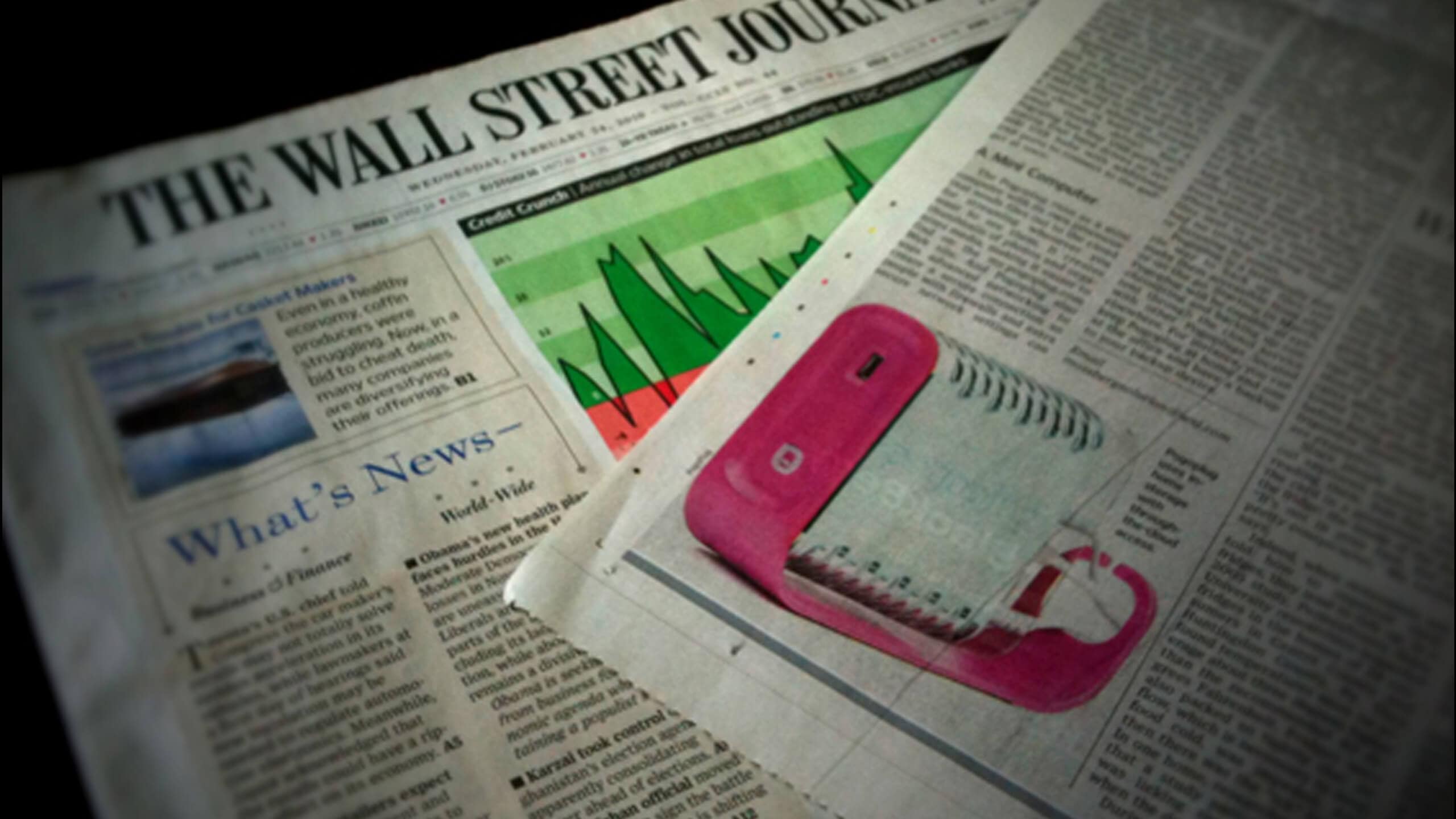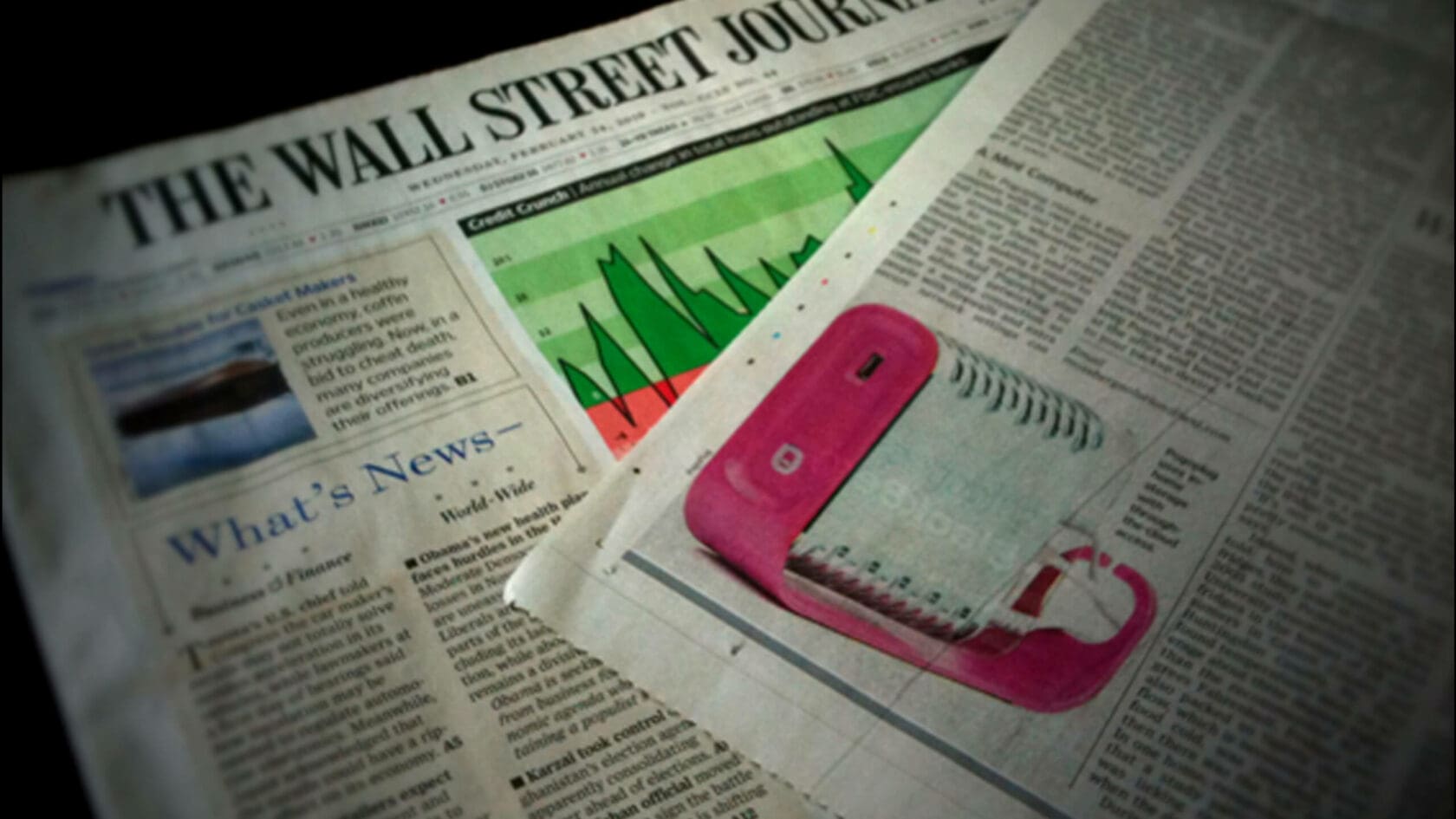 Ask anyone in the technology industry to talk about trends and "the cloud" is sure to come up in conversation. The cloud is a hip way of describing Web-accessible storage, and whether people know it or not, they're using this more each day. Social networks save account information in the cloud. Photo-sharing sites store images in the cloud. Web-based email programs keep messages in the cloud. People also are starting to back up the contents of their computers to the cloud, which makes files accessible from almost anywhere using an Internet connection.
Storing files online has made some users uneasy about reliability and privacy. WSJ's Katherine Boehret says the new Pogoplug gives users the ease of online storage with the security of a hard drive.
Not everyone is gung-ho about storing personal data somewhere other than on their own PC. They might wonder who else can access the cloud's contents and if the cloud is a truly reliable option for storage.
This week I tested Pogoplug (pogoplug.com), a $129 solution that lets people back up their digital files and access them via a Web browser, or mobile devices. It streams content through the cloud (Pogoplug servers), but never actually stores anything in the cloud. People keep their content on their own hard drive the Pogoplug lets them access it elsewhere via the cloud.
For the most part, Pogoplug works like a charm. One downside is that files can be a bit slower to open from remote computers or mobile devices than on computers within the same network as the Pogoplug. But its single best attribute is its ability to do the job without trying to tell you every smart thing it's doing in the background.
Unique Model
Pogoplug comes from San Francisco-based Cloud Engines Inc. and its business model is unlike other cloud-storage solutions. Pogoplug users pay upfront for the device and a hard drive of their choice, which is the storage device, and they never pay again. Other services store content in the cloud, making for faster remote access to files. But these services charge users monthly or annually for storage. ZumoDrive offers 2 gigabytes of storage free but charges annual fees ranging from $30 for 10 gigabytes to $800 for 500 gigabytes. SugarSync, a cloud-based synching program, also offers a free 2-gigabyte program, but charges from $50 to $250 a year for 30 to 250 gigabytes.
PogoPlug
Pogoplug uses in-home storage with through-the-cloud access.
Cloud Engines sent me a hard drive for my testing: Seagate's FreeAgent Go with 250 gigabytes of storage. This little rectangle costs $90 on Seagate.com or $69 on Amazon.com, bringing my Pogoplug set-up total to $200. This is $180 less than just one year of ZumoDrive's 200-gigabyte plan, or $50 less than SugarSync's one-year, 250-gigabyte plan.
The Pogoplug is a white box with an electric pink strip running down one side and its underbelly. Three cables attach to it and run out to the wall socket, a router and whatever storage you choose (a hard drive or a small thumb drive). Each Pogoplug has four USB ports, allowing four hard drives or several USB hubs with additional USB ports to connect to the gadget at once.
A Mini Computer
The Pogoplug runs as a mini computer with its own processor that sends files out to the cloud for streaming whenever you want to see them. It creates thumbnails of photos and organizes media, making it easier to find on the my.pogoplug.com Web site. And Pogoplug also uses advanced networking to create a secure connection so people with firewalls and extra secure network settings can leave them just as they are.
Setting up Pogoplug is as simple as plugging in its three cords and pairing it with a computer. I shared with the Pogoplug at least 100 files from a Windows 7 PC and a MacBook Pro. I also set sharing to synchronize with Pogoplug whenever new files were added to designated files on my computers. All of this content was stored on the Seagate hard drive and neatly displayed on my.pogoplug.com.
Hunting for Files
This Web site looks sort of like a bare-bones version of iTunes. Three sections on the left My Media; Show My Files (sorted into today, last week, last month, those I shared and those shared with me); and My Library opened content in a large panel. Options at the bottom of the screen changed the way this content was displayed, and a search box enabled hunting through all types of files for specific words. I tried "snow" and found many results, thanks to photos taken of the recent storms in Washington, D.C.
Each file saved to Pogoplug is represented by a thumbnail image on the Web site and can be downloaded, shared or previewed by you or others with whom you share. Videos are, by default, shortened to 10-second previews, but an option in settings allows videos to always show in their full formats. An Upload button at the bottom lets people share content from whatever computer they are using to Pogoplug, and a Sharing button sends files to friends via email or social-networking sites including Twitter, Facebook and MySpace. Options let people set sharing so Pogoplug constantly updates friends whenever new data is added, like new photos added to an album.
Both Macs and PCs worked for me while I tested accessing Pogoplug on the three main browsers that run on both machines: Mozilla's Firefox, Google's Chrome and Apple's Safari. Internet Explorer worked on Windows. I simply opened my.pogoplug.com, entered my username and password, and I could see all the files on the Seagate hard drive. A desktop app for the Mac or PC treats Pogoplug as a local drive, making it easy to drag and drop media to it.
Most common files types can be stored, accessed and shared through the Pogoplug. I tested sharing movies, music, photos, Microsoft Word documents, PDFs and others. These digital files can reside solely on the hard drives plugged into the Pogoplug. Computers in the same network opened files faster than computers or smart phones working in other places, but the wait wasn't unbearable.
I also used a free Pogoplug app on the iPhone and Palm Pre, and the interface was just as simple as the my.pogoplug.com site. A Pogoplug app also exists in the Android Market app store for Android phones, but the app for BlackBerry isn't yet in RIM's App Catalog and must be installed via the Desktop Manager. Even without an app, I used the iPhone browser to open shared files sent to me in emails, and had no trouble viewing images or listening to songs.
Pogoplug is a terrifically simple way to back up files and make them accessible from afar or on the go. Starting in March, Pogoplug will be capable of synchronizing and backing up content through the cloud service with other Pogoplugs located elsewhere. For instance, you can keep Pogoplug at home and one at the office and have a backup to your backup device.
-Edited by Walter S. Mossberg.