2011 ICFF – NYC DESIGN WEEK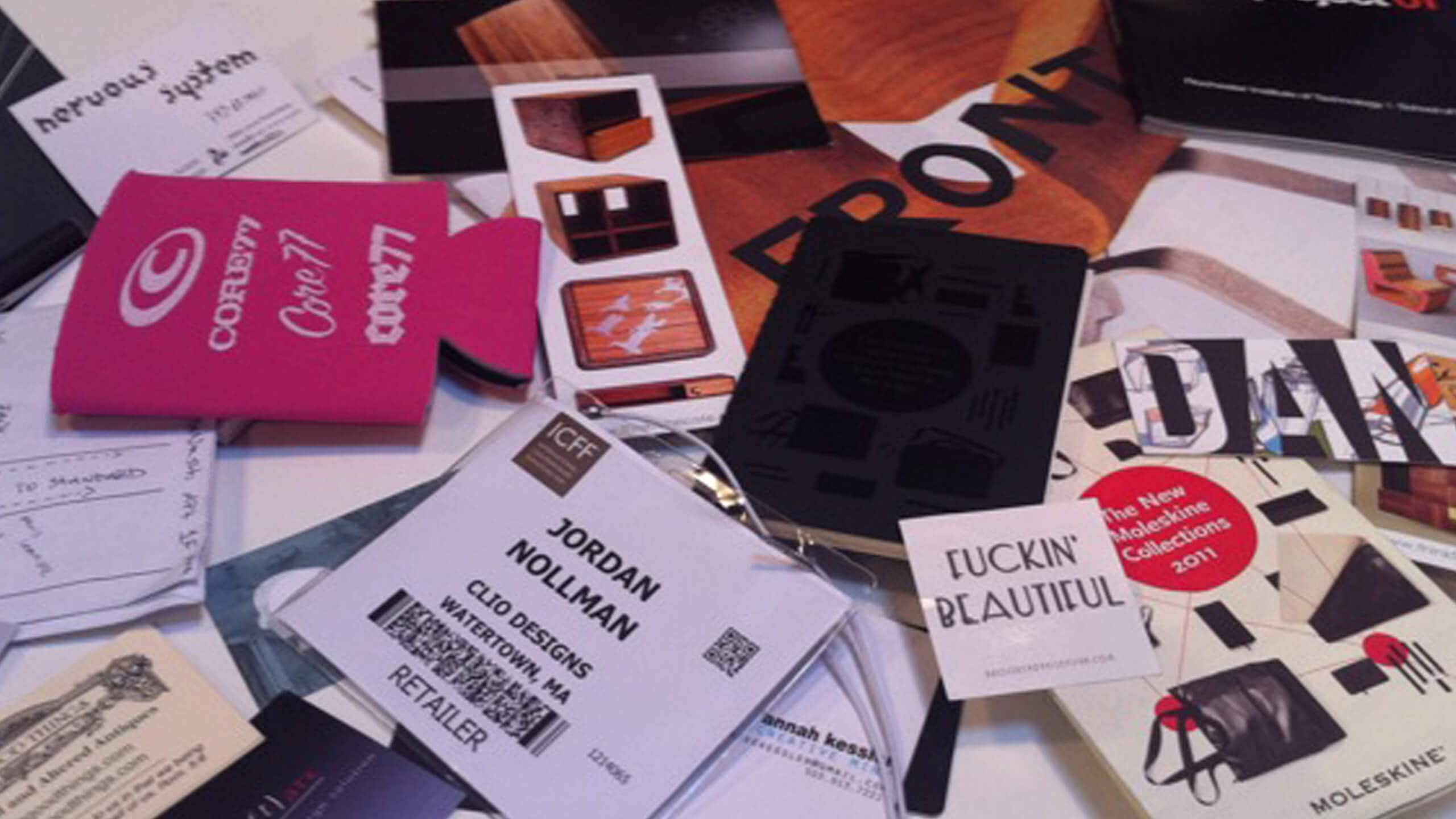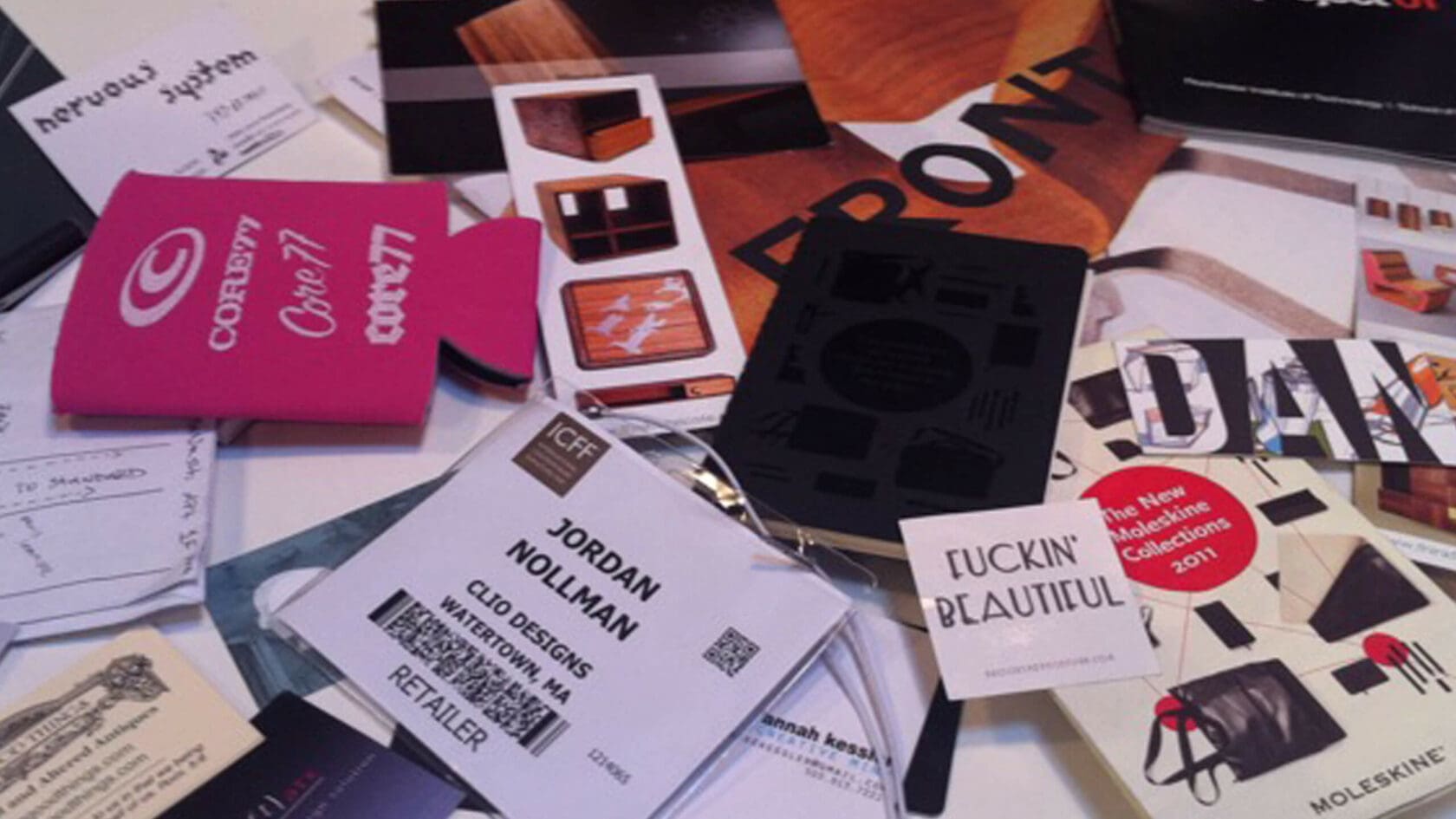 Just got back from an inspiring week at the International Contemporary Furniture Fair (ICFF) in NYC. The show itself was much smaller than past years because many of the exhibits were at off-sites in showrooms and galleries throughout the city. However, I really enjoyed this as it really gets you out into the city and exposes you to more of NYC's rich design culture.
The show had a great vibe sporting many enthusiastic, fresh, new, young faces and designs from around the globe. Some highlights for me were Peter Stathis's two new task lights for Human Scale and Joby, Mike & Maaike's new Divis Bench for Council, and The Lou Jr. Convertible Toilet Seat from Modproducts (designers of the Modkat Literbox). Love their slogan: "We know our shit".
Scott Henderson of Mint NYC was showing his new chair. My favorite was Cory Grosser's re-imagined Airline Chair for Walt Disney Signature. The original chair was commissioned by Walt Disney himself and produced in limited quantities for his animators throughout the studio and in the screening room. The original is one of the most sought after chairs ever made and I am confident this will be too.
There were an increasing number of universities displaying collaborative projects with major manufacturers. Pratt teamed up with Cappellini and Art Center & Bernhardt. My alma mater, RIT showed Meteproject 01, a seating collaboration with Wilsonart. Dan Fritz's chair The Trance definitely makes my best of show list.
There were also a large number small startups exhibiting. They ranged from solo pieces to entire lines.Designboom's in-show market was back again offering some great bargains right on the show floor.
In terms of design trends, I was inspired to see a further return to rich materials, seamless transitions from juxtaposed materials, a nice mix of new forms and old world detailing (some handmade and others machine made), greater use of 3D printing at more affordable price points, improved quality on DIY pieces and overall focus on smaller furniture and accessories over larger pieces. I was hoping to see a bit more integration of technology in the furniture as we are seeing in lighting but there were a few.
The evening off-sites, as always, were a lot of fun, very well attended, and a great opportunity to network and catch up with peers from around the design world. Some of the highlights were Future Perfect in Noho on Saturday. Sunday we started in Chelsea. Moleskin hosted a gathering at Eyebeam where they had many DIY activities set up. We then walked New York's amazing HiLine to the meatpacking district (my favorite neighborhood). DWR and Vitra were super packed so we just chilled outside then headed toThe Standard for dinner and drinks. On Monday Soho had parties everywhere, Alessi with Marcell Wanders and Flos had live tattooing. Kartell and many other showrooms were packed full. We eventually made our way to Core77's Sweet 16 party at the Phadion Store and met up many fellow ID'ers.
As I've grown as a designer I have come to realize ICFF is way more than cool furniture and free drinks. It's about stoking your creative, exposing yourself to new thinking, connecting and collaborating with like-minded creative's, and exposing yourself to new ideas and experiences.  Looking forward to next years ICFF.
Check out all the picts HERE.