APPLY NOW: Internship Applications Now Open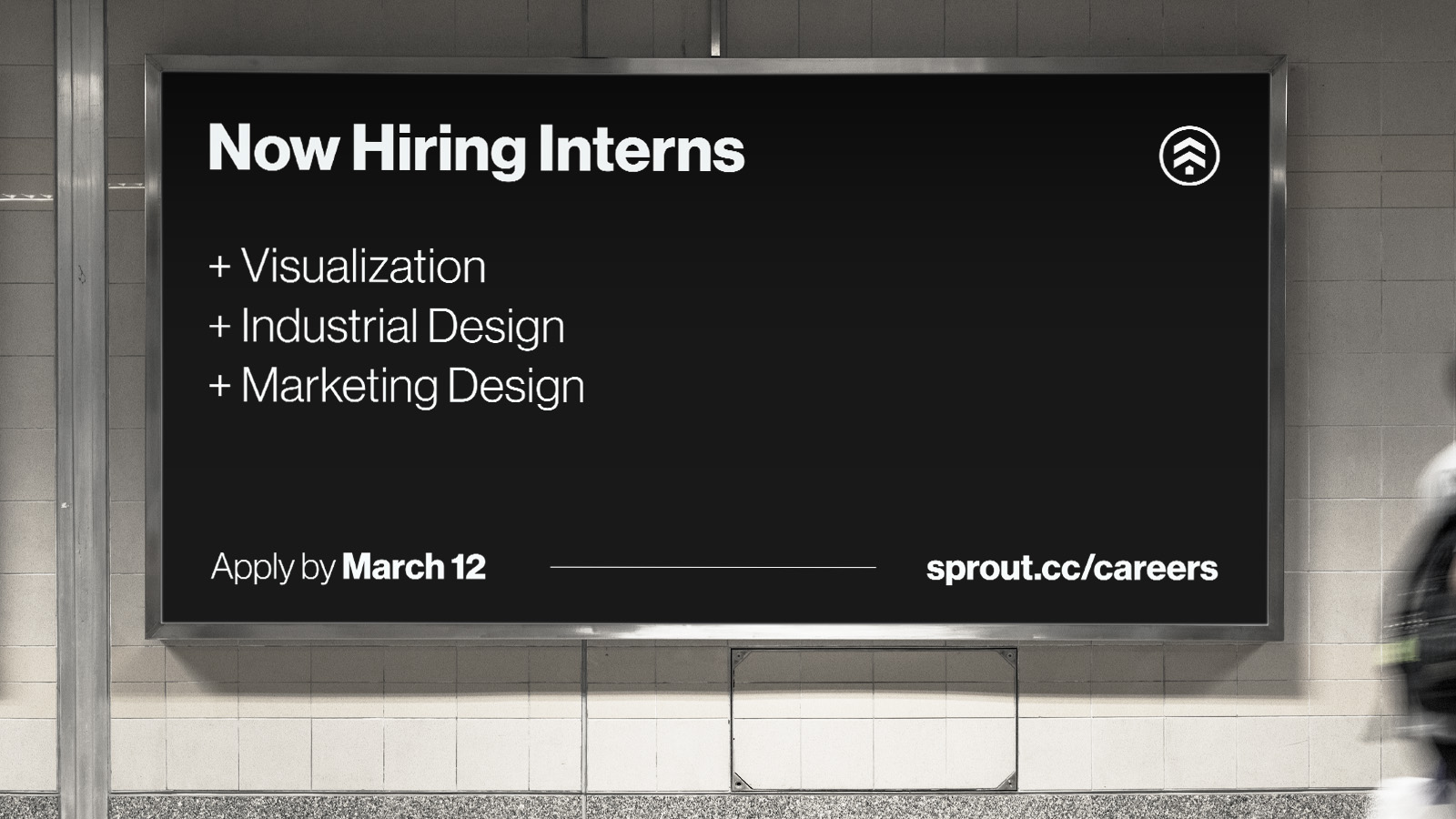 We are excited to announce that applications are now open for our Internship Program — a 6 month immersive, hands-on experience in our Boston studio.
3D Visualization: Push the boundaries between reality and virtuality. Your day-to-do responsibilities will range from sketching, rendering, and 3D modeling to material configurations, lighting compositions, and digital environment/studio set-ups. Must have experience in KeyShot and SolidWorks.
Industrial Design: We are looking for outgoing and active team members to help us create the next must-have product. Your day-to-day responsibilities will range from sketching, rendering, and 3D modeling to presentation building, graphic design, 3D printing, and meeting with clients. You'll be expected to work well in the Adobe Suite, SolidWorks, and KeyShot.
Marketing Design: Gain skills and experience in content creation, social media and marketing. You will work closely with marketing and creative teams to produce on-brand and eye-catching campaigns for a variety of digital platforms.
Sprout is proud to offer a competitive benefits and compensation package, but we know a great job isn't just about the numbers. We aim to create an environment that people look forward to being a part of each day.
We cater to a range of multidiscipline client needs, giving our team the opportunity to collaborate with designers from all different skill sets. Our South End Studio is equipped with endless snacks and frothy beverages, a pinball machine and arcade table, and you can bring your four-legged friends. We also have a full model shop including 3D printers and laser cutters to produce prototypes and physical models.
For more information and to apply, visit our Careers page. We look forward to meeting you!