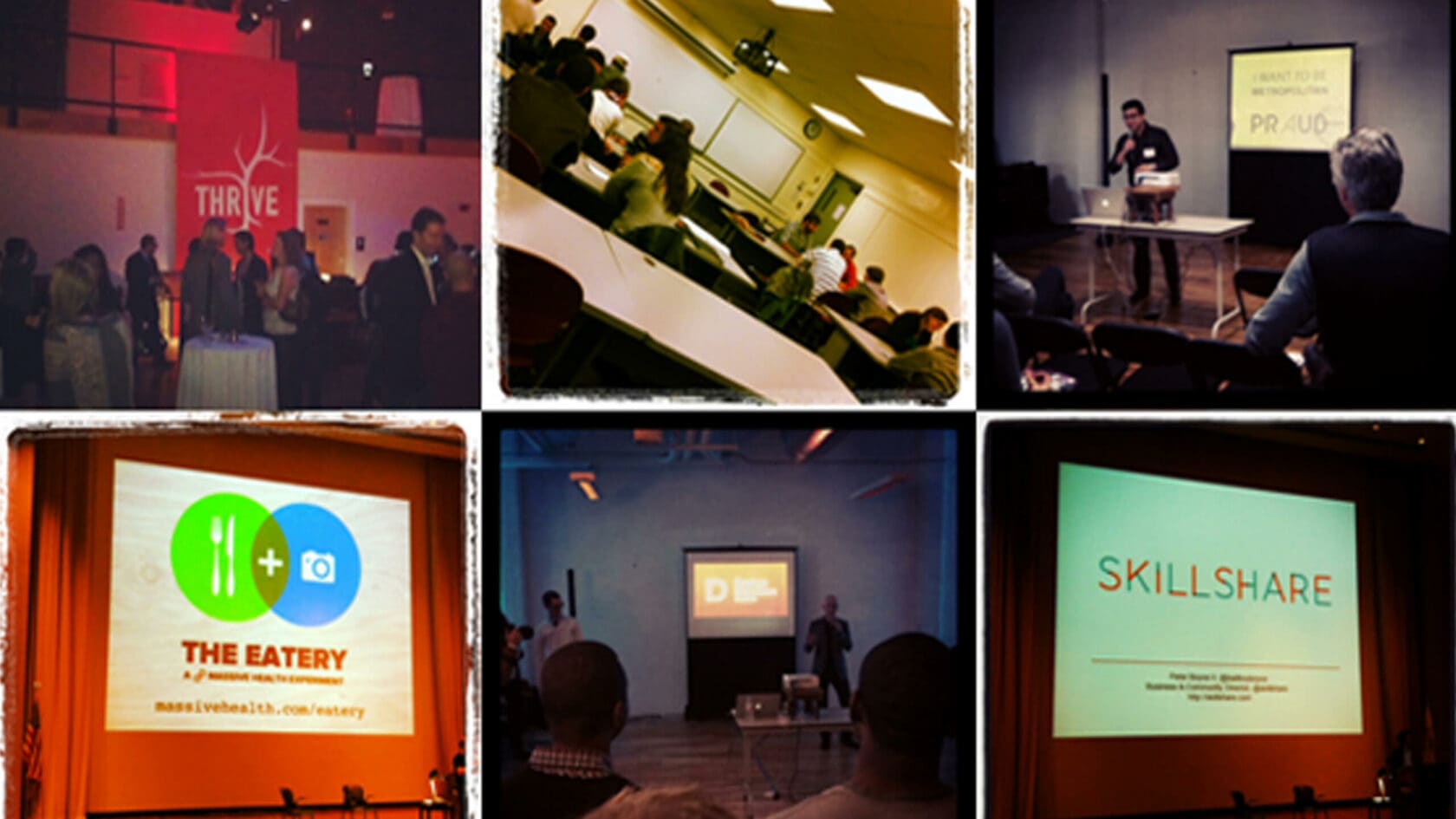 Wow what a week….
It started off last Tuesday night when I had to choose between Pecha-Kucha at Oberon in Harvard Square and the end of start up weekend at Harvard Business School. I opted for the more entrepreneurial venue at HSB. Within one hour we saw seven remarkable start-ups of which our two favorites were custommade and skillshare. Custommade is an online community of local artisan's who can produce everything from custom furniture to fine jewelry for less than you would think. Skillshare is an online community that allows anyone to teach or take classes offered on its site. One cab driver in NYC took 37 classes in one month ranging from how to hack android to American Poetry all for under $1000.
Wednesday I reviewed portfolios at Wentworth Institute of Technology. I saw a nice mix of student portfolios while looking for our next intern.
Friday AM started off with the second Creative Mornings Boston at which Rafael Luna of Praud spoke about making Boston a metropolis. The speech was great and the discussion afterwards was quite lively as well.
In the PM we checked out a Design Museum Boston, UNITE event also at DMB headquarters in Space with a Soul.
The grand finale came Saturday night when I attended the Ted Ex Cambridge after party at the Somerville armory. The space and vibe were alive and after some good eats from Savenours and beverages from Pretty Things & Drink I found myself in some pretty interesting conversations the last of which was about self-assembling micro-robotic swarming bees & morphogenisis – some pretty mind blowing stuff.
Happy I finally have found some time to share with everyone.
To learn more, check out the links in this post (above).