A Letter from Our Founder: 2022 Year in Review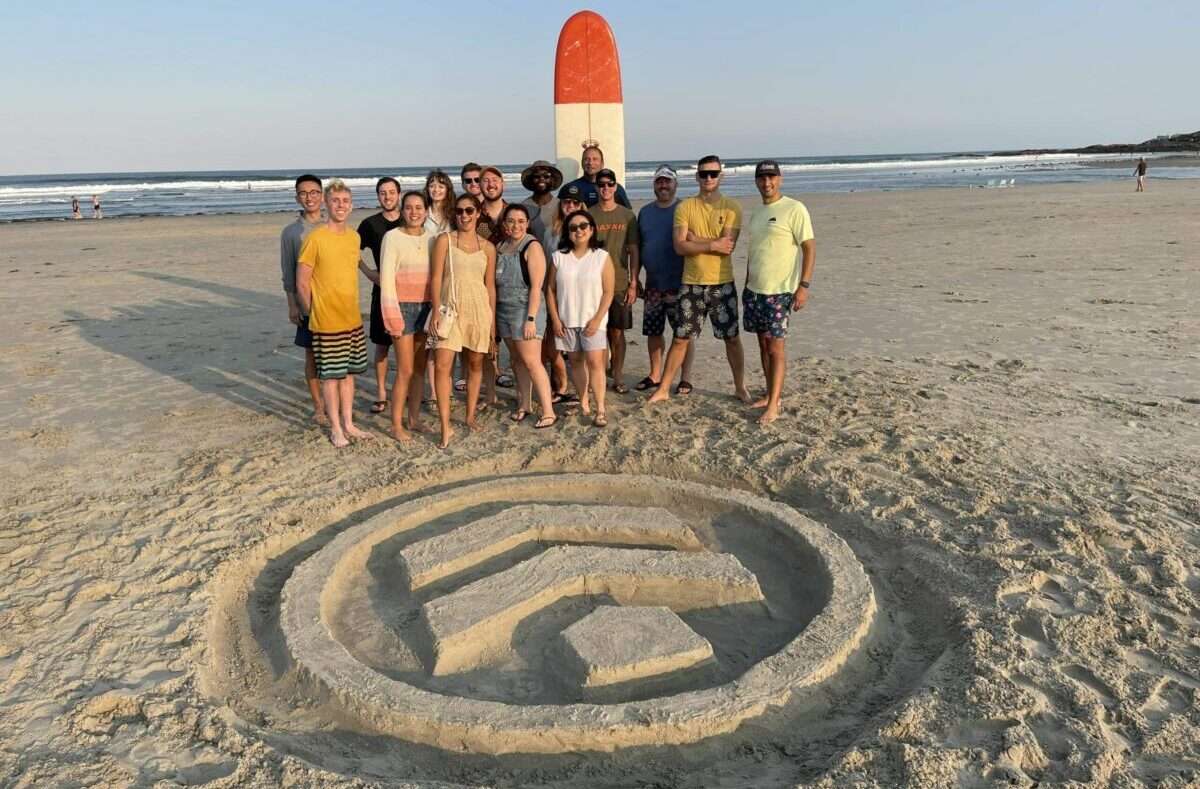 2022 was Sprout's biggest, busiest, best year yet. To say I am grateful is an understatement. What started as a nights and weekends gig has grown into a multidisciplinary studio over 30 designers strong. Every December I like to hit pause to reflect on the last 12 months and share my thoughts, highlights and high level takeaways from the past year.
When I found industrial design in high school my ultimate goal was to be a toy designer. Toy collecting has been a hobby all my life, however I had yet to work on a toy-related project… until this year. Sitting in our first meeting with Hasbro, it hit me: this was a full circle moment I'd never forget. Throughout the last year the studio side of Sprout has been fortunate to grow our client roster and sign some epic, design-led corporations. On the Venture side, we continue to partner and invest in groundbreaking startups to feed our undying entrepreneurial spirit.
Leaning hard into visualization as a design discipline has opened doors to dream list clients as well as allowed us to collaborate with other like-minded design firms on a regular basis. As the world becomes more digital, companies are finding their traditional marketing and photography is falling flat and enlist Sprout Viz to meet the demands of our increasingly visualization-heavy future. What often starts as a single rendering project quickly grows into animations, 360's and configurators. We are also super excited to continue to push AR, VR and XR in the new year.
We have been busy behind-the-scenes preparing for the launch of our Women in Industrial Design book in March 2023. For over a year, Sprout has been immersed in this research endeavor and it has been a great experience for the studio, resulting in many thoughtful discussions around other topics impacting our community and how we can use our design power for good. If you are interested in being notified when the book is available this coming March, click here.
The Sprout team lineup is the largest it's ever been and has a great creative energy. As project volume increased we have expanded our management team, added more remote employees, and relaunched our Internship Program for better junior level talent recruitment. We spent 2021 assembling a team of directors who have polished up our protocols, design services and project management over the last year. Our finely tuned processes and permanent hybrid work lifestyle naturally lent itself to taking on more remote employees — and now that Sprout is poised to efficiently and effectively work from anywhere, we've been able to work with designers from all over the world.
Fortunately all of Sprout was able to gather for two Offsites and those trips to Killington Mountain and Ogunquit Beach are huge highlights of the year. I am also proud to say that we added a 401K Plan to our benefits package this year. Of course a great job isn't just about the numbers but it's pretty sweet to offer the team additional reward for their incredible work, and it's another big highlight of 2022.
Earlier this month, we celebrated the 10 year anniversary of Sprout's first ever employee, Matt Bettencourt. Matt started as an intern and never left — he is currently our Director of Industrial Design. Matt has had a huge hand in shaping Sprout the last decade, and although a lot has changed, the culture of Sprout remains the same. No matter how much our team roster grows, we remain a group of artists and designers that share a passion for creative problem solving, that values collaboration and a culture of candor, that respects one another and the unique skills we each have to offer.
As we look to the new year, we are excited to share more on new endeavors and can't wait to see what 2023 will bring.