CREATIVE CAPITAL – DESIGNED IN BOSTON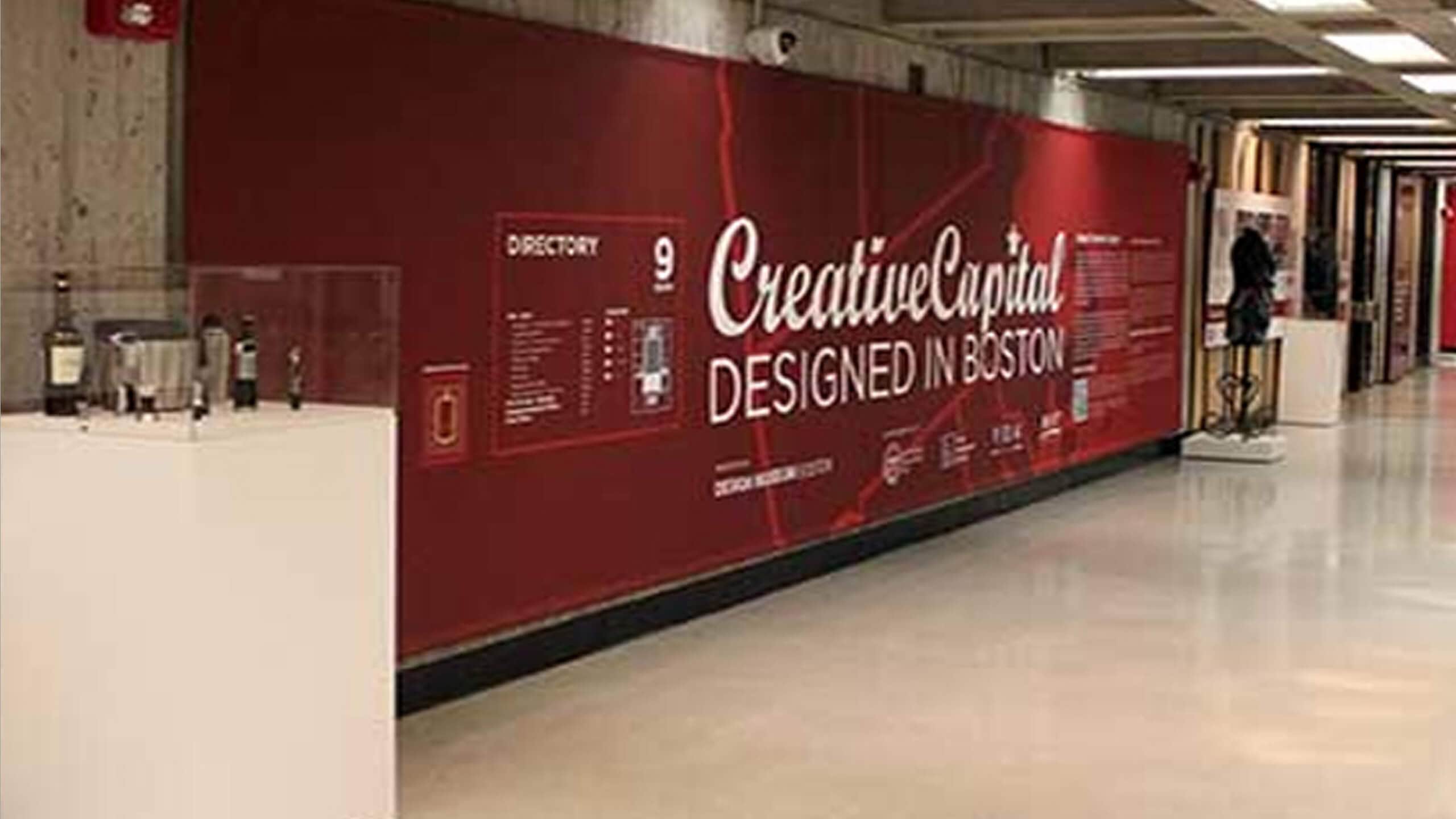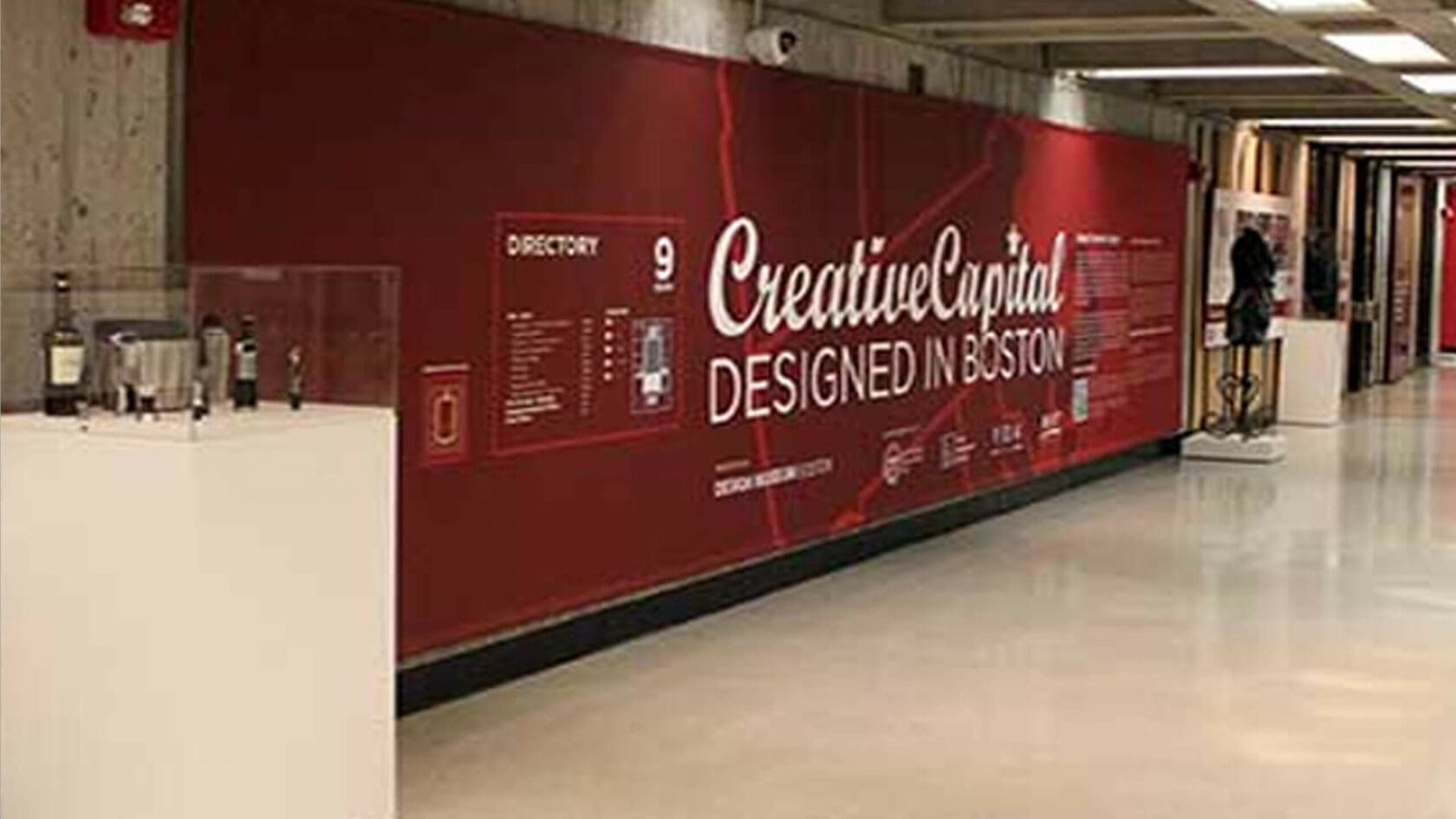 This past Friday night Design Museum Boston (DMB) held their Creative Capital – Designed in Boston opening night reception at Boston City Hall. The exhibit showcases work from a variety of Boston Area design, advertising and architecture firms and will be on display for the next year or so.
The founder of DMB, Sam and Derek, started the night off  with a short speech thanking everyone involved and better explaining DMB's three-fold mission:
– To educate the public on the role of design in their lives and the contributions of design within the creative economy.
– To unite the Massachusetts design community around our common purposes of educating the public and building the design economic cluster
– To demonstrate the transformative power of design through its practical application to real world problems.
Between the lobby/reception area and the exhibit area, an estimated 150+ people showed up. The attendees ranged from designers, architects and ad men to design enthusiasts. Harpoon and Boloco provided some tasty treats and beverages.
The exhibition is free and open to the public and can be viewed on the 9th floor of Boston City Hall weekdays between 9:00 AM and 5:00 PM. So next time you're downtown be sure to check it out.
Twitter Tags: @designmuseumbos @boloco @harpoon_brewery