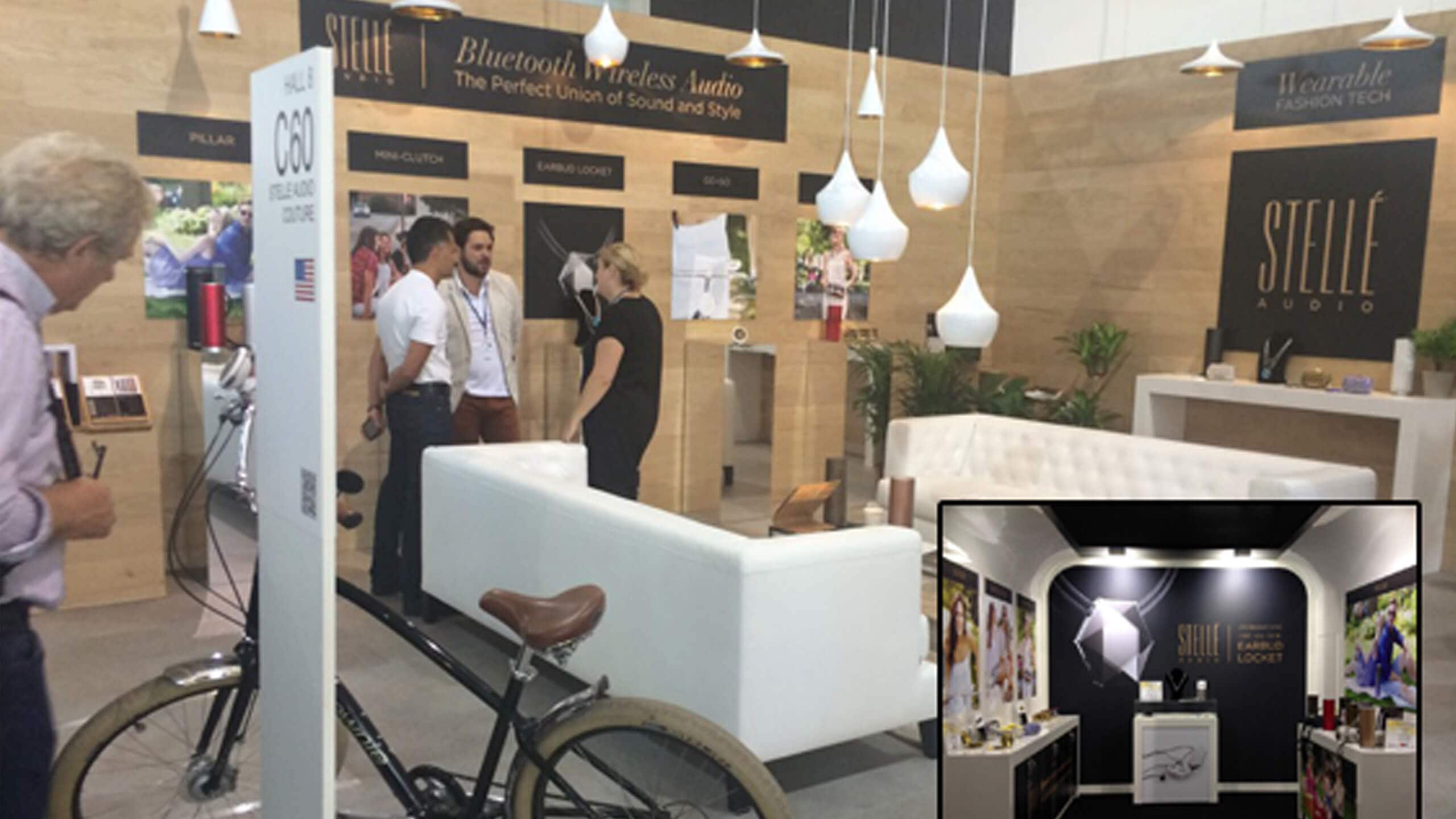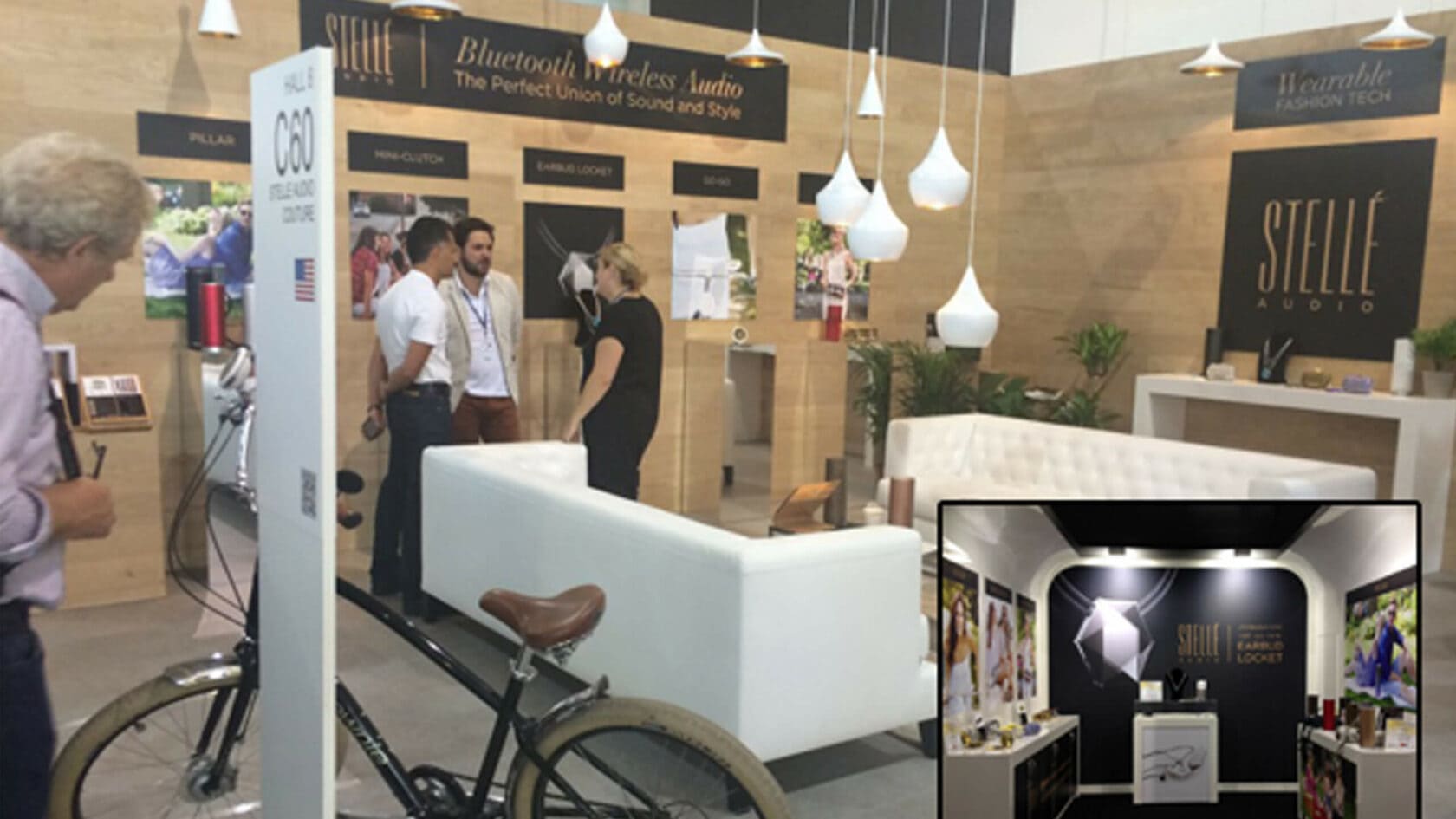 We're excited to announce that Stelle Audio just unveiled three new products, the GoGo, Mini-Clutch and Earbud Locket this past week at IFA and MAISON+OBJET for which Stelle won 3 IFA Innovation and Design Awards.
In addition to the work we've done for Stelle Audio, they asked us to collaborate with their team in designing their tradeshow booths as well . At SPROUT we try to contribute to all aspects of the products, brands and experiences we design giving our clients a single, cohesive design language throughout. This occasionally affords us the opportunity to engage our talents in one of our true passions, designing interior spaces.
IFA is a global trade show for consumer electronics that takes place in Berlin and draws visitors from over 100 countries — basically CES for the European market. For this show we had to work under some fairly tight constraints in terms of booth size and furnishing options but we rose to the challenge and designed a super clean, high-end space that communicates Stelle's brand and showcases their stunning products.
At the same time Stelle presented at MAISON + OBJET, a huge international lifestyle show held in Paris, catering to the global interior design and decorating community and features a vast range of products from furniture and furnishings to fragrances and tableware. What a perfect environment to showcase Stelle's line of high-end audio products and a super cool opportunity for SPROUT to design a one-of-a-kind product. We pulled out all the stops to craft a space that would stand out to a crowd of elite interior design and decorating professionals.