May (Virtual) Office Hours: Resume Building for Creatives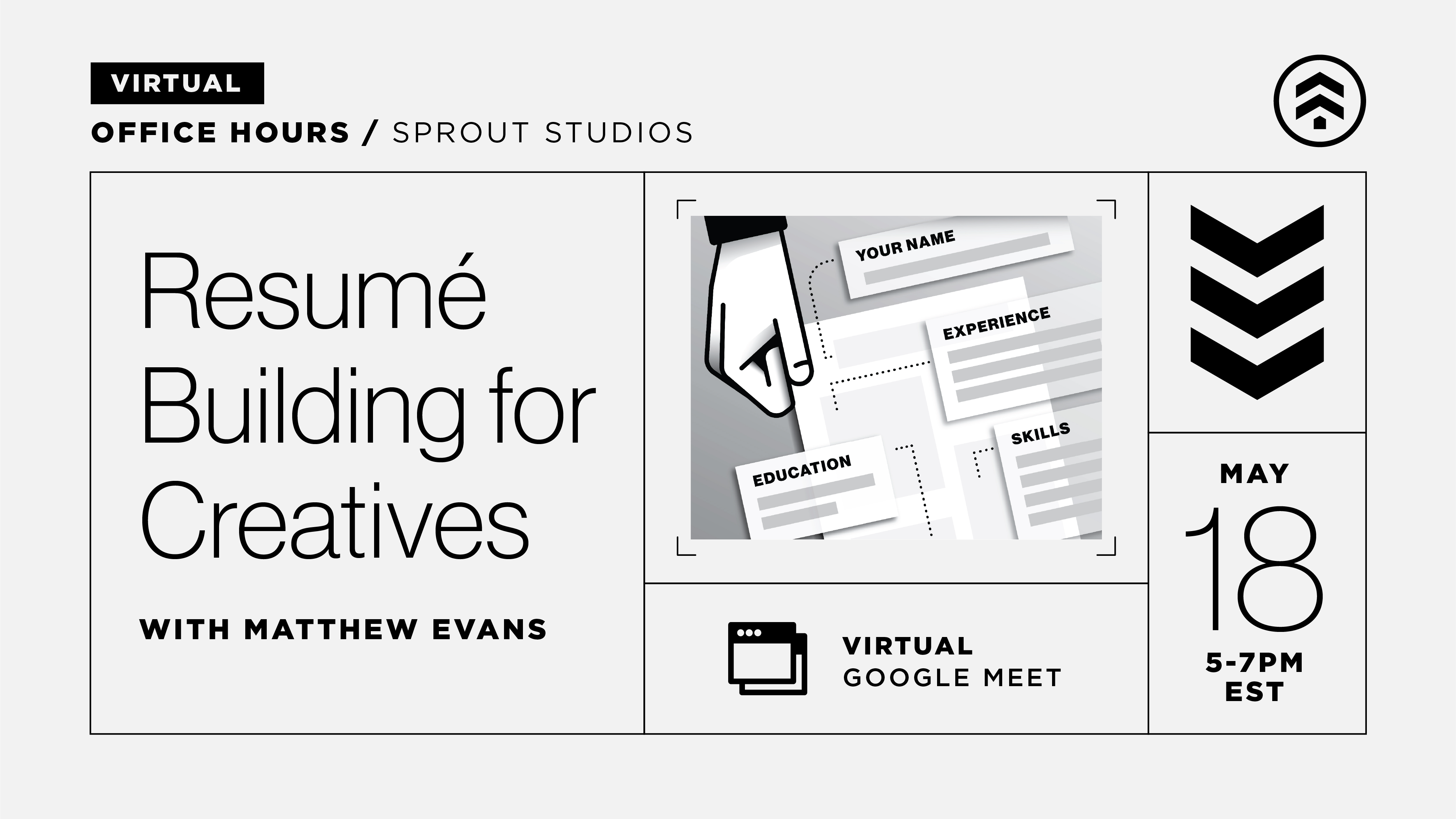 Since 2014 we've been hosting a monthly event that we call Office Hours to connect with the design community for an evening of networking, portfolio reviews, pitches and design talk. May's Office Hours will be held virtually on Thursday, May 18 from 5-7pm EST. We'll be kicking things off with Sprout's Creative Director, Matthew Evans, sharing his top tips for resume building for creatives.
Whether you want to talk about products or packaging, branding or logo design, digital experiences or manufacturing advice, we're a multidisciplinary and diverse group of problem solvers, so we've got experience with a little bit of everything. If we don't know an answer, we can point you in the direction of someone who could help. Or if you just want to learn more about what Sprout does and how we work, that's cool, too.
Talking with passionate individuals about their work and ideas fuels our creativity and can lead to killer collaboration. Whether you've been a regular since '14 or this will be your first time, we look forward to seeing you!