You're Invited: November (Virtual) Office Hours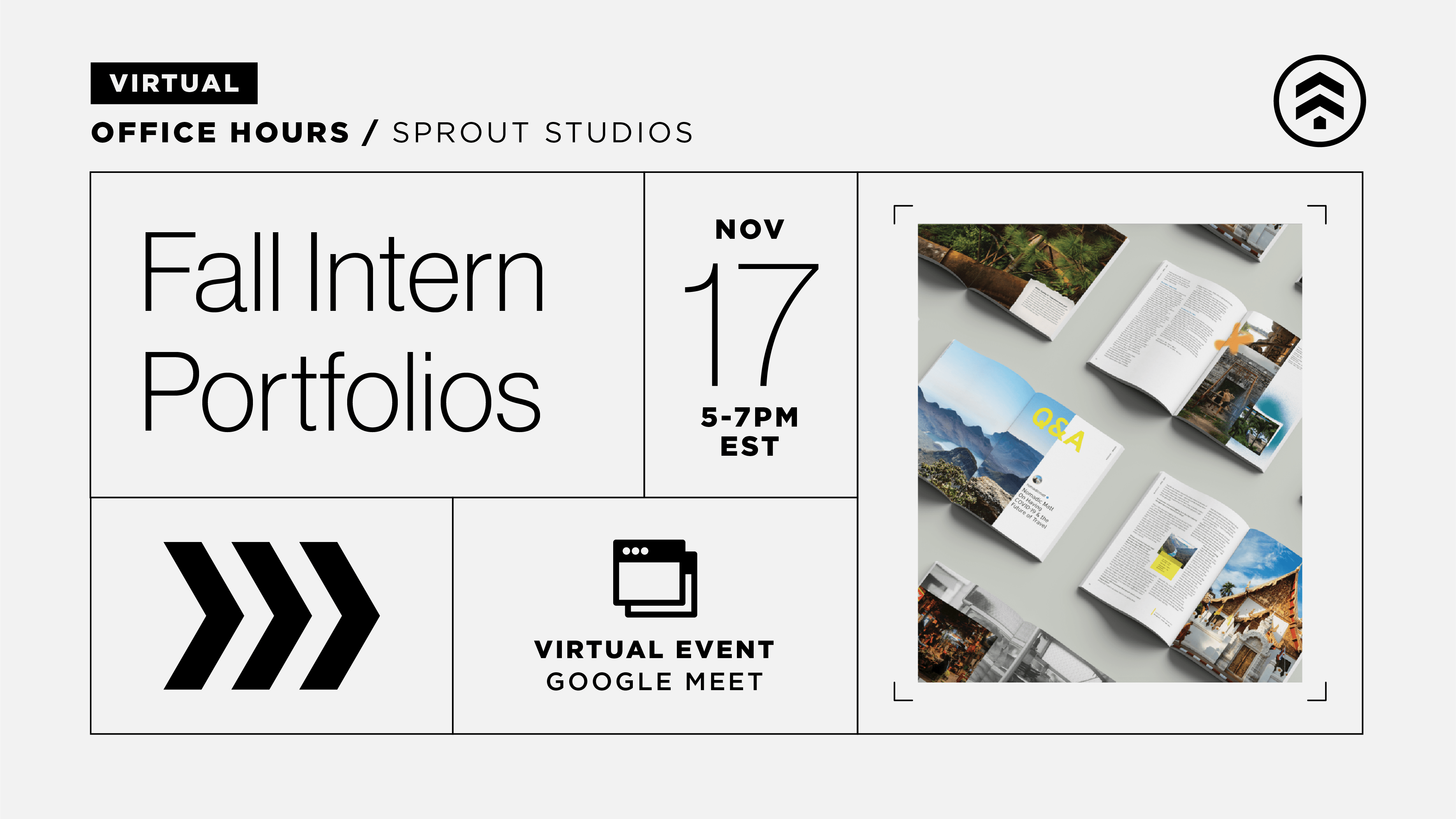 Since 2014 we've been hosting a monthly event that we call Office Hours to connect with the design community for an evening of networking, portfolio reviews, pitches and design talk. When the world went virtual in 2020, so did we— expanding Office Hours beyond our Boston studio to a conversation with the design community around the world.
On Thursday, November 17, 2022 from 5-7pm EST, we invite the design community to connect with us virtually for an evening of networking, portfolio reviews and design chat. 
Two of Sprout's new Fall interns will be sharing their portfolios to kick off the conversation — Jo Ahola, Graphic Designer, and Spencer Cummins, Visualization Designer. (Check out their linked Instagram pages to get a sneak peek!)  
Whether you want to talk about products or packaging, branding or logo design, digital experiences or manufacturing advice, we're a multidisciplinary and diverse group of problem solvers, so we've got experience with a little bit of everything. If we don't know an answer, we can point you in the direction of someone who could help. Or if you just want to learn more about what Sprout does and how we work, that's cool, too.
Talking with passionate individuals about their work and ideas fuels our creativity and can lead to killer collaboration. Whether you've been a regular since '14 or this will be your first time, we look forward to seeing you!
Hey Boston locals: we are now hosting Office Hours on a hybrid schedule — rotating between gatherings in-studio, virtually via Zoom or the like, and events that are tailored for both in-person and virtual participation. We'll be opening our South End Studio for December's Office Hours event. Stay tuned for info!