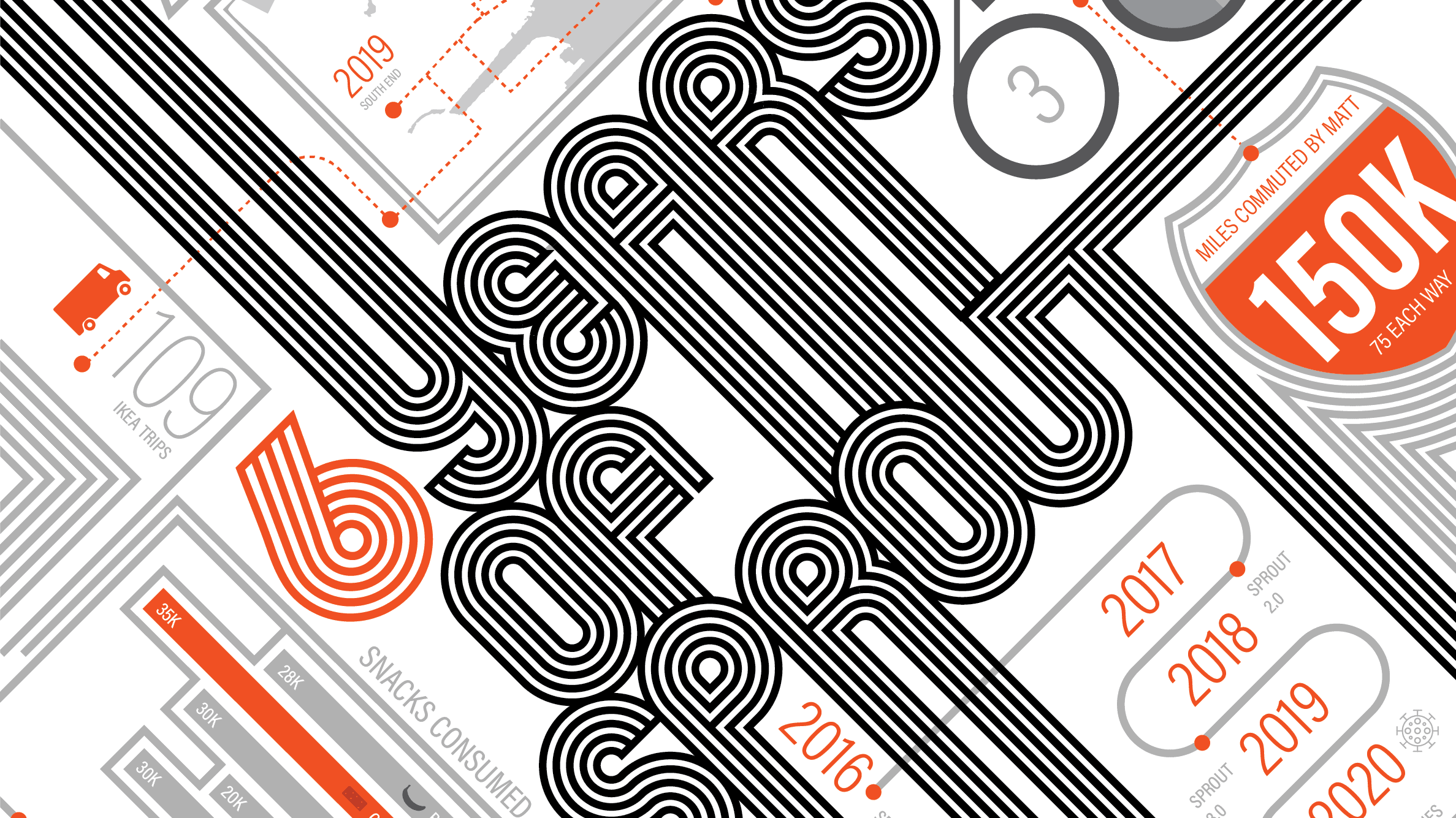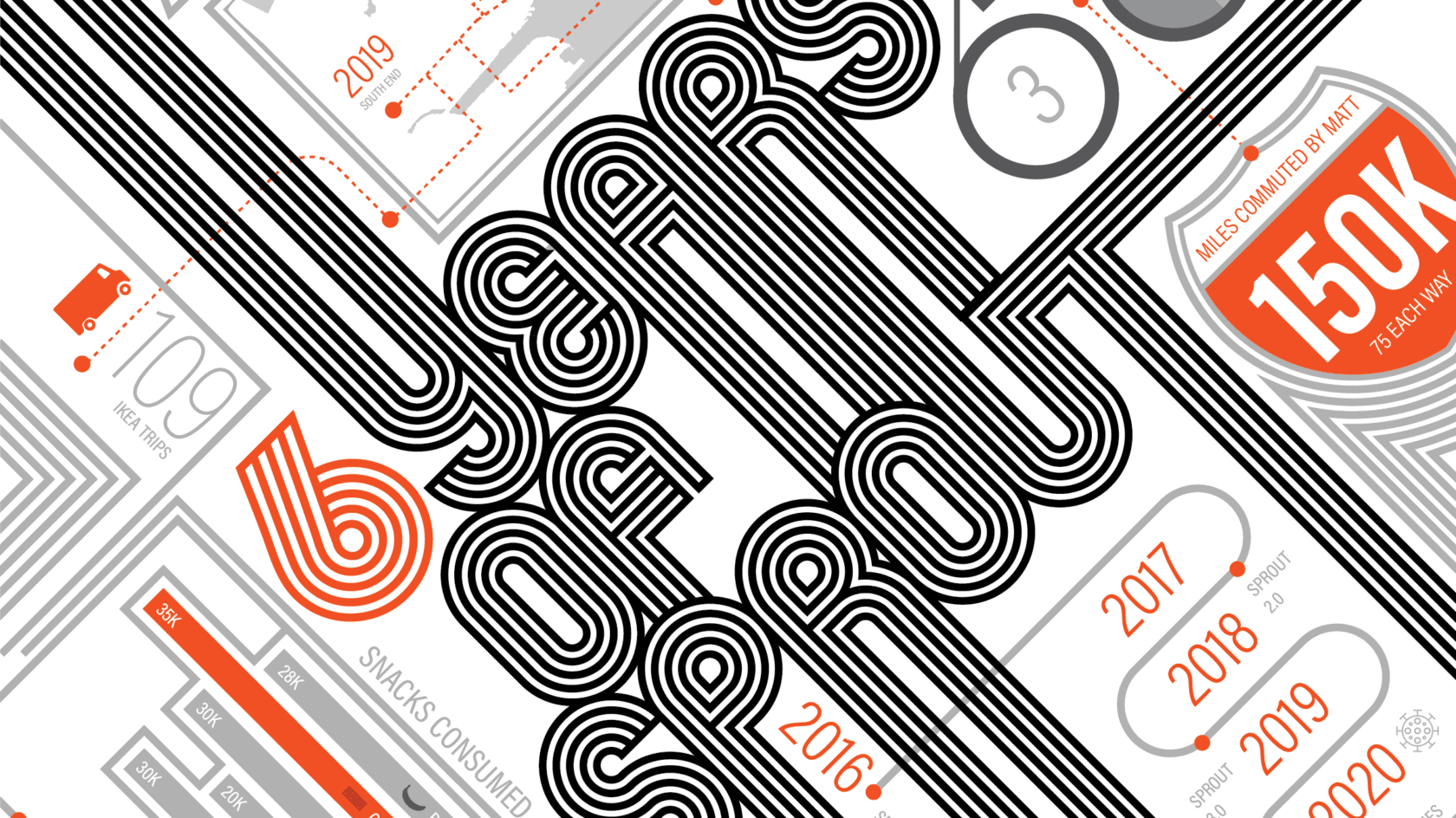 To say it's been a crazy year would be an understatement… 
At this time last year, we were entrenched in preparations for the launch of Sprout 3.0 with an all-day event at our new South End studio and relaunch of our website. The event was intended to give back to the Boston design community, celebrate five amazing years of Sprout, and announce our five Sprout Labs Companies. We hosted skill share presentations over breakfast, a lunchtime portfolio review, an afternoon lecture series and capped off the day with an epic Party of 5. We had over 300 attendees packed into our space throughout the day and celebrated until the wee hours of the morning. 
Although COVID will not allow for a Party of 6 this year, we will be back next year with a bigger and better celebration. For those of you who want to check out (or relive) last year's event, below are a few video links you might enjoy:
Résumé Building with Sprout's Creative Director, Matthew Evans
Draper and Global Challenges
Gillette and Form Labs with Jon Riehle and Rob Johnson
Revolution Hotel with Adam Larson
Fresh Farms with Derek Baker
Party of 5 Recap

And to see some of the after hours photo booth fun, click here!
Fast forward one year and man, have things changed. Although Sprout has weathered the storm well, retaining almost our entire staff and client base, the way we do business has changed dramatically. With nearly 75% of our team now working remotely from all around the US, we have had to redesign our creative processes and put new systems in place. This consists of more robust project management and overall operations, a lot of video conferencing, creating virtual workshops and utilizing new digital collaboration tools to accelerate team and client engagement. As of late we have also been doing socially distant, pod style in-person sessions at the office. This has helped to bring back the studio culture, boost overall creativity and it's unbelievably nice to see people in person.
I also wanted to give an update on the five Sprout Labs Companies we launched last year. In March, we made a tough but responsible decision to pause these efforts. In recent months, three of these companies have resurfaced- Varna Tech, Boston Surf Company and The League of Extremely Large Gentlemen. After a successful launch at CES in January, we have been exploring licensing opportunities for Varna Tech and the Halo suite of products. Boston Surf Company and The League of Extremely Large Gentlemen have really risen to the top of our focus.  We have been honing these brands and are currently working our go-to-market strategy – so stay tuned.