SIGHT/SOUND PREMIERE AT GRAIN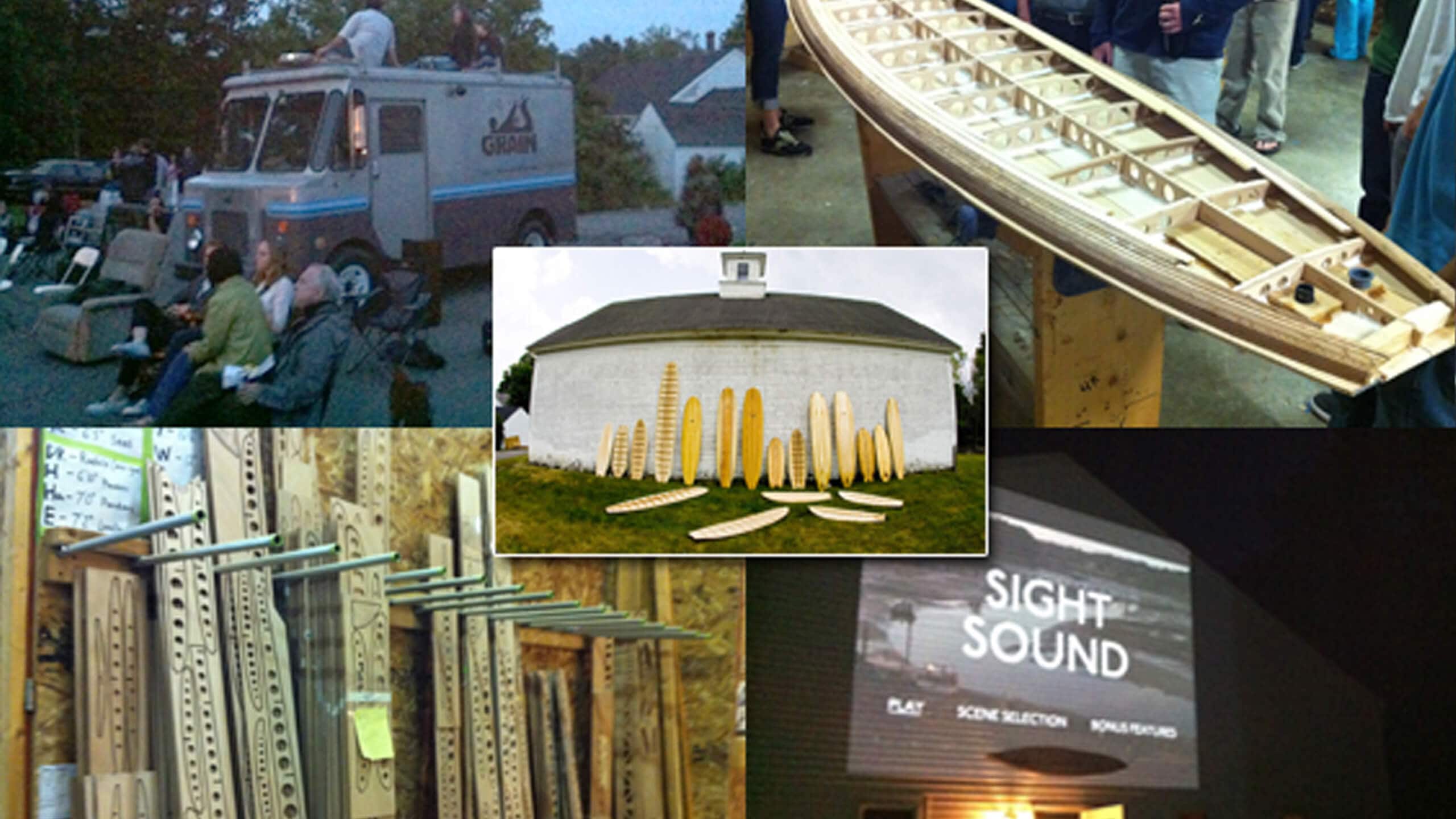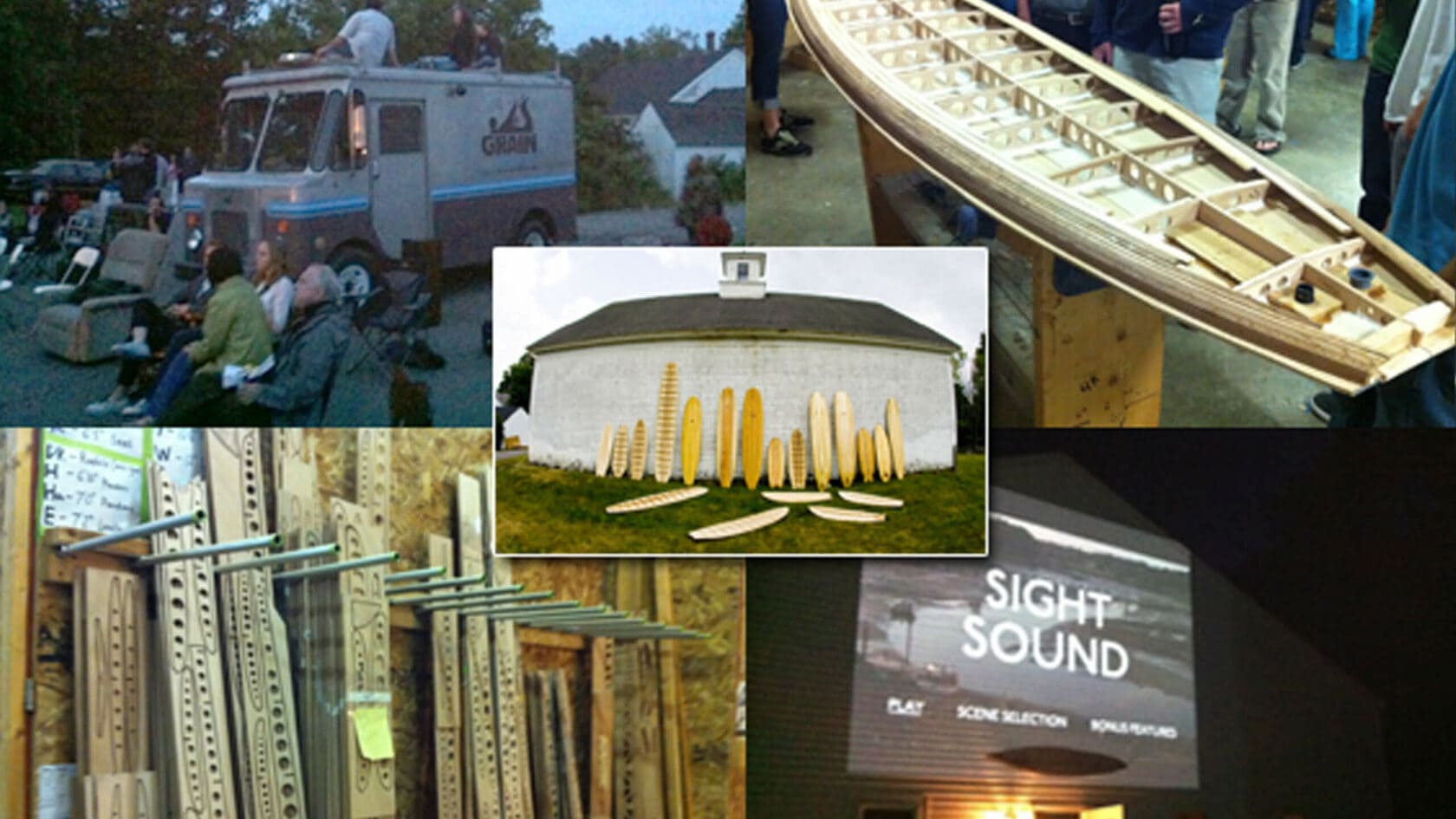 We got there right at dusk and headed in to check out the shop. Grain is committed to building, promoting and riding surfboards that have less impact on the environment and more impact on your surfing. The Grain tradition includes reducing the impact of surfboard production by using locally harvested, sustainable-yield wood products, creatively reducing or reusing any waste left over, and developing techniques for employing greener materials.
As a designer it was super sweet to see the process first hand. The innovative construction is similar to how a boat might be built and welcome departure from conventional foam and glass board construction, which is pretty damaging to both the shaper and the environment.
Next we grabbed a Gansett, some snacks and headed out front to check out the flick that was being projected from a top the Grain Rig onto shop wall. The Film was killer!  Lots of great surfing, good times, amazing places and artistically done. A good portion was shot locally in Maine – even our good friend Flying Freddy 'Local Surf Legend' had a cameo apperance.
Thanks to the Grain crew for an awesome evening – Looking forward to the next event
Please check out all our pics HERE.