Sprout @ Home: Tips and Tricks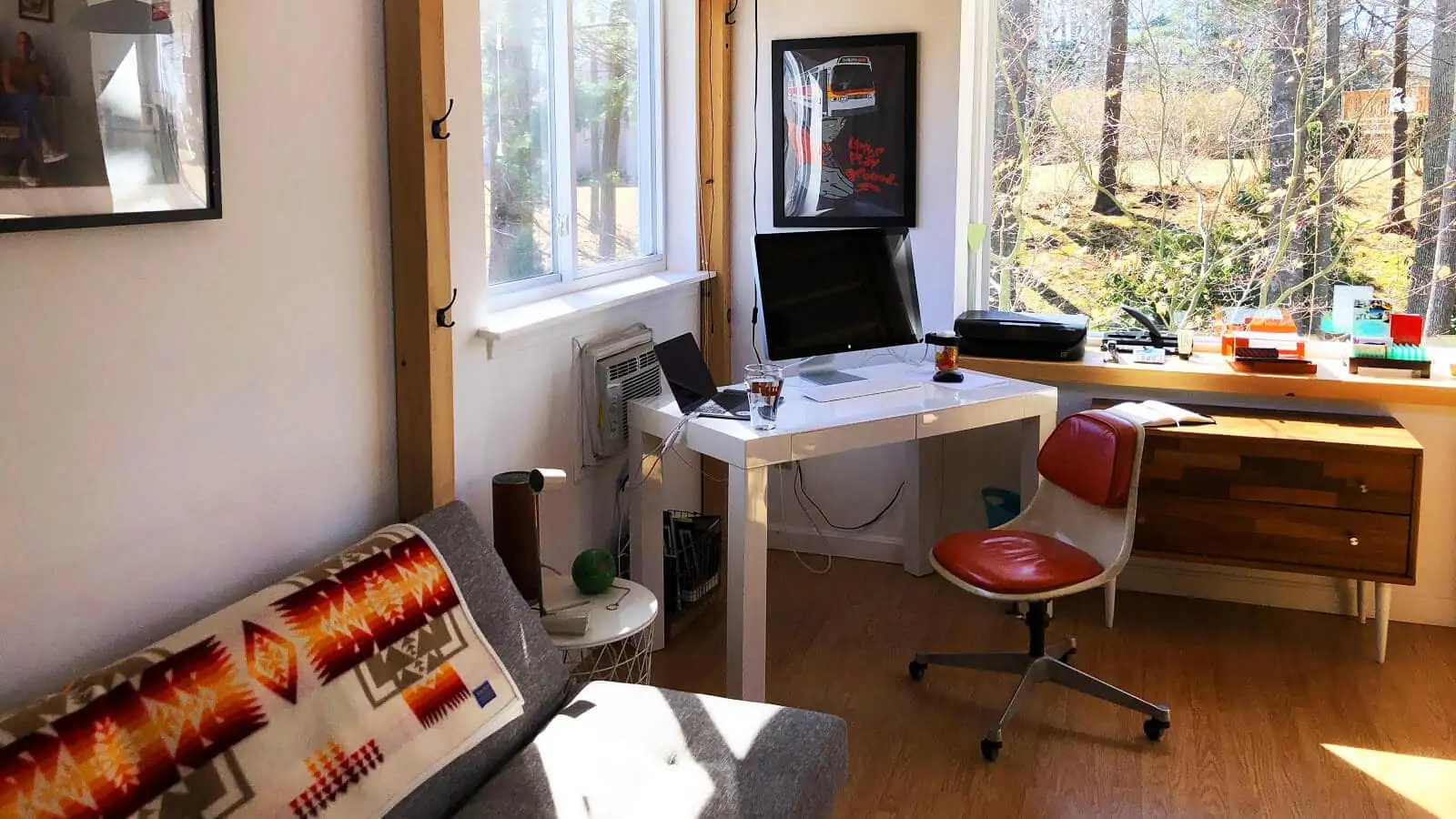 Our world has dramatically shifted these last few weeks -from the way we work, to the way we communicate, to even the way we purchase toilet paper. The design world is no exception to these changes, with many, if not all firms now conducting business completely from home.
In an industry that relies on in-person user research, creative collaborations and  hands-on 3D prototyping, it can be challenging to transition to a space that does not contain these essential tools. At Sprout, our team of 20+ designers and creatives have been adjusting to this new normal, and want to dispense their tips and tricks on working from home with you. 
Industrial Designer Collin Murray, stresses the importance of maintaining a routine while working remote. "Communication with your coworkers throughout the day helps it feel like a normal work week," he said. "Even though you're not all together in person, it's important to stay connected for creative collaborations and morale."
In addition to coworker relationships, he says it's essential to stay organized, find a good chair, have a reliable caffeine supply, and use the same amount of computer monitors you would in the office.
Creative Director of Digital Design, Juan Ocampo, says while you may not want to leave the couch, that doesn't mean pajamas should become your new go-to work fits.
"When you wake up everyday you should shower and get dressed as you normally would for a day at the office, it helps keep-up productivity and professionalism," he said. "You also want to be attentive of communication channels (Slack, email, phone) but don't let them distract you, and watch your back! Sitting on the bed or couch may sound appealing but it could cause harmful effects to your body."
But what's Sprout's biggest tip and trick for working from home? Equipment transportation. While it may not sound ideal to have Macbooks and expensive render equipment dispersed throughout a large metropolitan area, it has proved useful in creating the same caliber of work you would in the studio, and has allowed our team to stay committed to our clients throughout the COVID-19 Pandemic. Staying flexible in providing your team with what they need will result in success for everyone, creating happy clients and co-workers alike.