(Spr)Out and About: Recent Travels and Touring Texas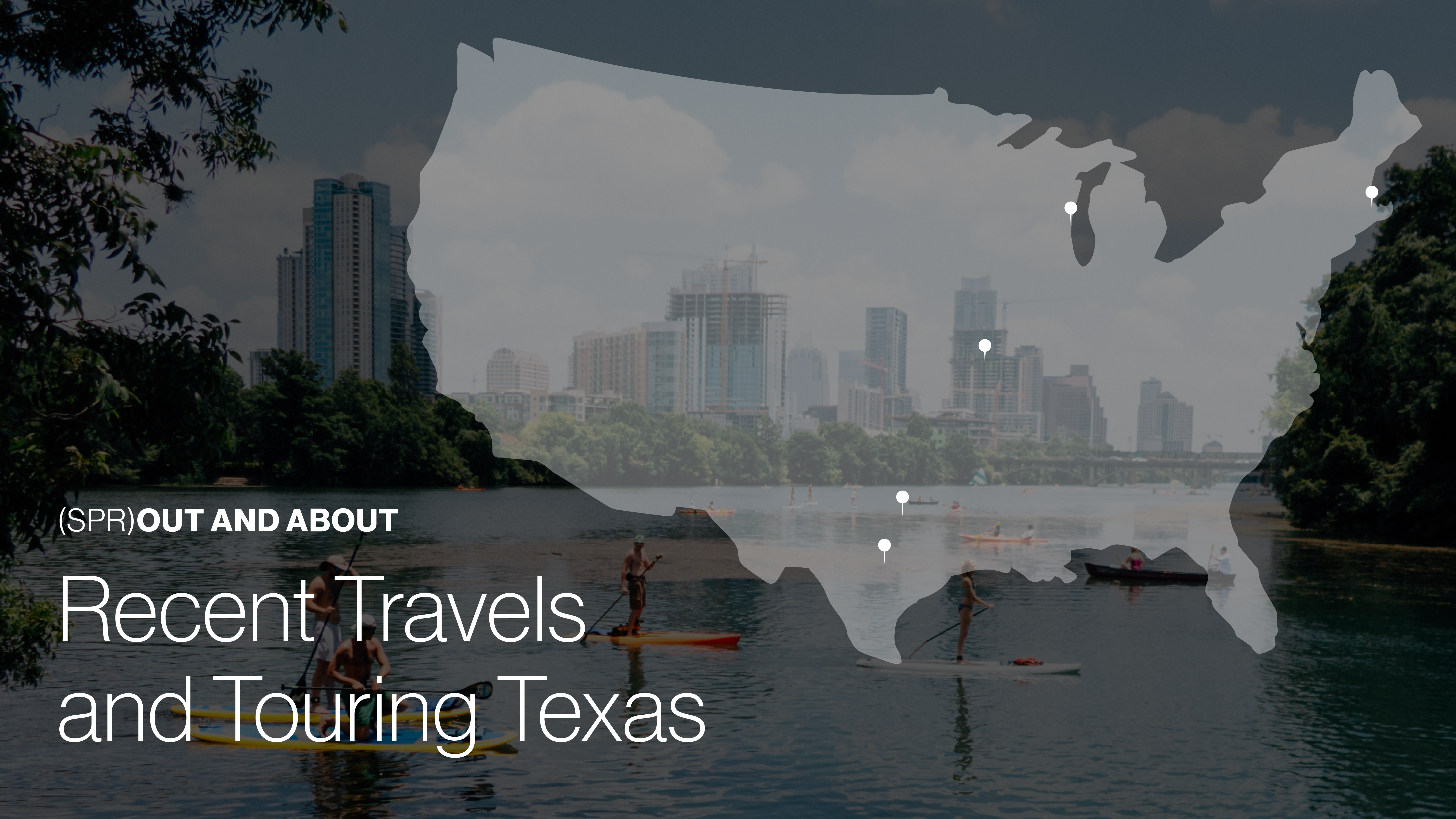 Over the last few weeks, the Sprout team has been out and about, meeting with our clients and partners throughout the US in the spirit of personal connection and hands-on collaboration. 
Next week, we'll be traveling to Dallas-Forth Worth and Austin to visit a few of our visualization clients in the great state of Texas. 
If you're in the DFW or Austin area, we invite you to connect with us while we're in town. On November 16, we are hosting a Happy Hour event in Austin and would be thrilled to see you there! Whether you're a current client, a friend of Sprout, a potential partner, or simply interested in our work, please reach out to jordan@sprout.cc to schedule a meeting or RSVP to our Austin Happy Hour. 
We already have three more trips on the calendar for 2024 – Ohio, Florida, and New York City. Hope to see you on the road soon!