YARD SALE CHRONICLES #1 – CONFESSIONS OF A COLLECTOR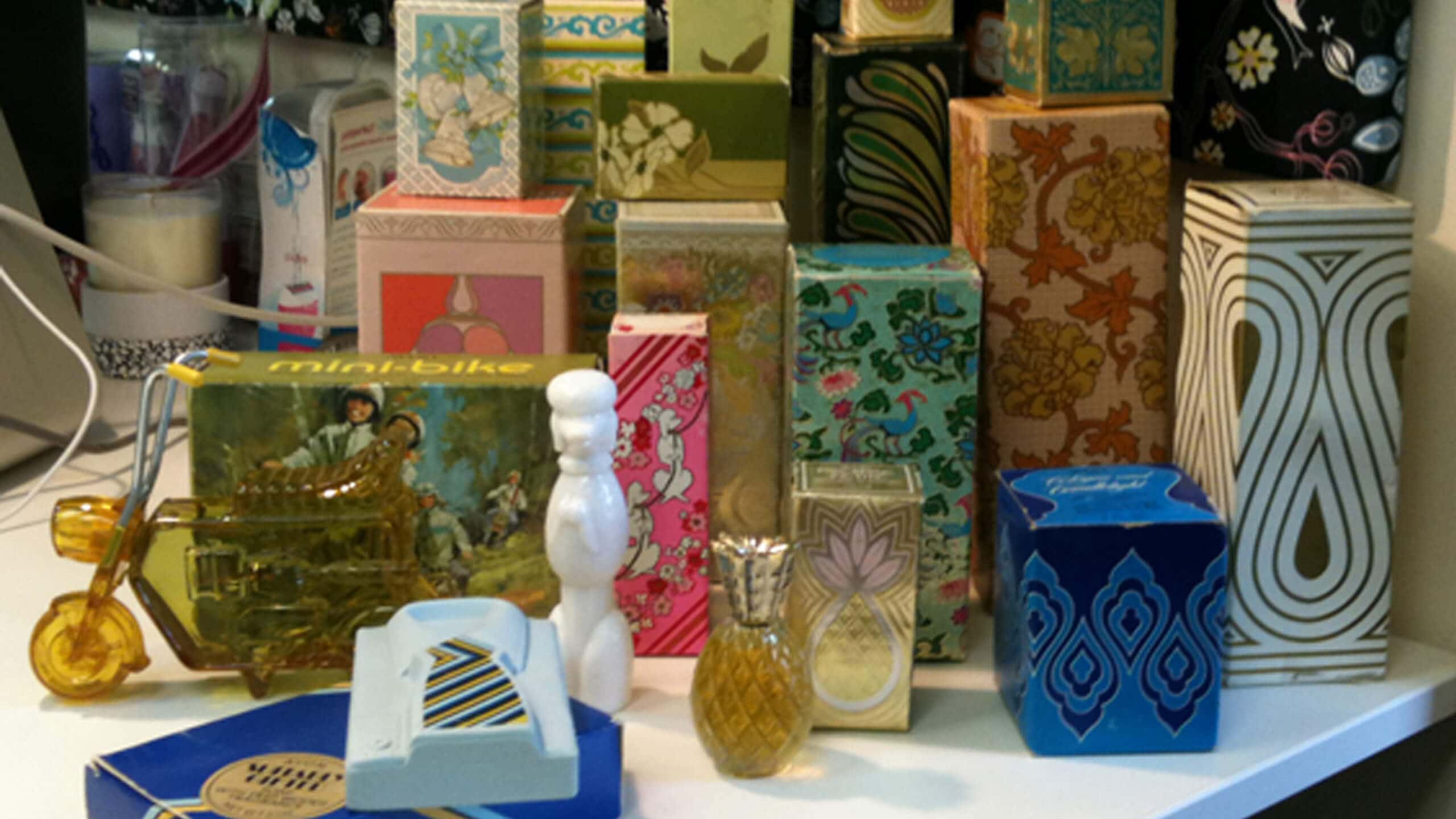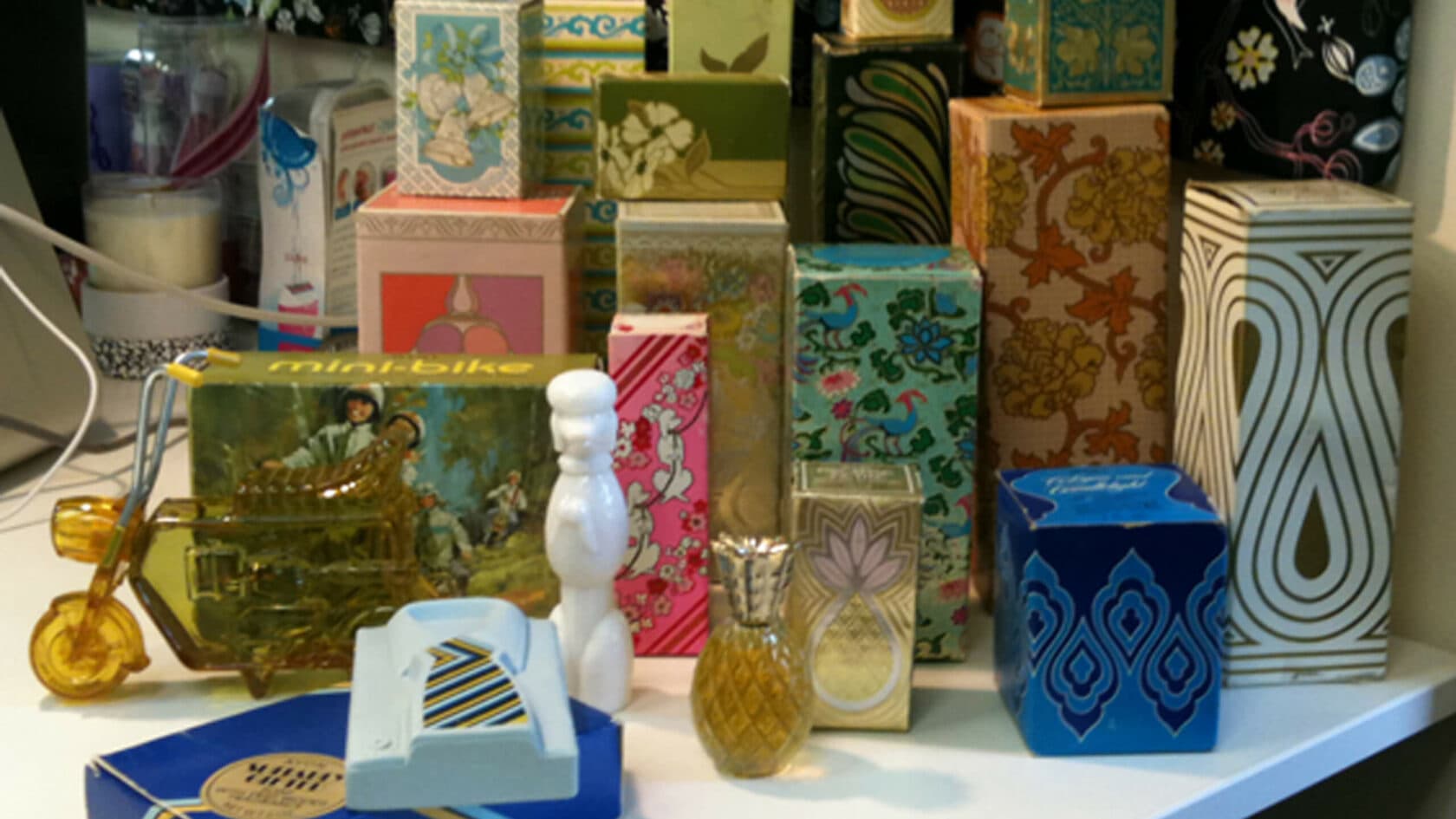 As a designer I often search for inspiration in the strangest of places. I find a great place to get this inspiration is at yard sales. So, Saturday mornings I often get up early to go searching for these hidden gems.
This past weekend I was up in Cape Elizabeth, Maine when I spotted a rather large collection of 60s and 70s Avon bottles and packaging and for just five Bucks I got to pick out the best of the lot.  The vintage graphics on the packaging are as authentic as it gets and some of the bottle designs are… well, you be the judge of that.
My personal favorite is the mini bike package and bottle.