CES 2022: Sprout's Selects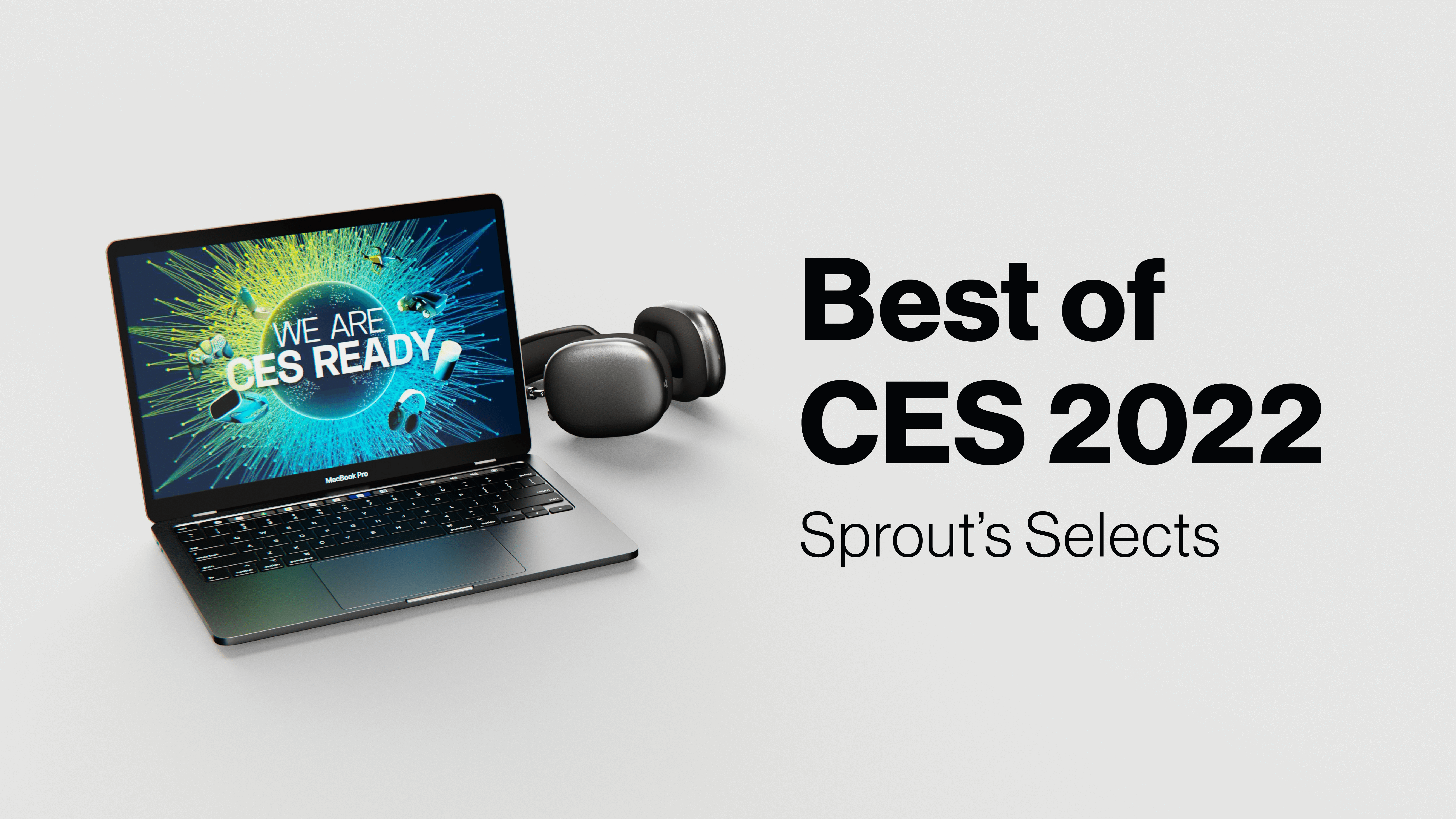 For only the second time in 20 years (and the second year in a row, unfortunately), we were not able to attend the annual Consumer Electronics Show in Vegas. A product designers' dream, CES is the global stage for innovation — gathering manufacturers, developers and suppliers of consumer technology since 1967.
While we planned to send a team to attend the show in person, Omicron shifted those plans and we've been following the action virtually all week. We're sharing some of our product design team's favorites from the show below.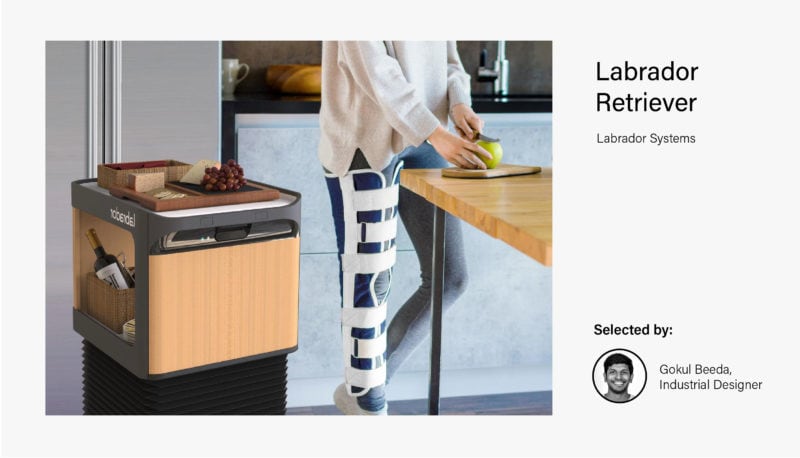 The Retriever by Labrador Systems is a personal robot that intends to give people with chronic pain or other health issues more independence by acting as an extra set of hands in the home. The robot can be programmed to deliver prescriptions at the right time, for example, using a touch screen, voice command, or mobile app. The system guides itself using a proprietary navigation system that fuses algorithms from Augmented Reality with robotics to create 3D maps of the home. "I think they are really well designed and make a good use case from a user standpoint," Gokul said.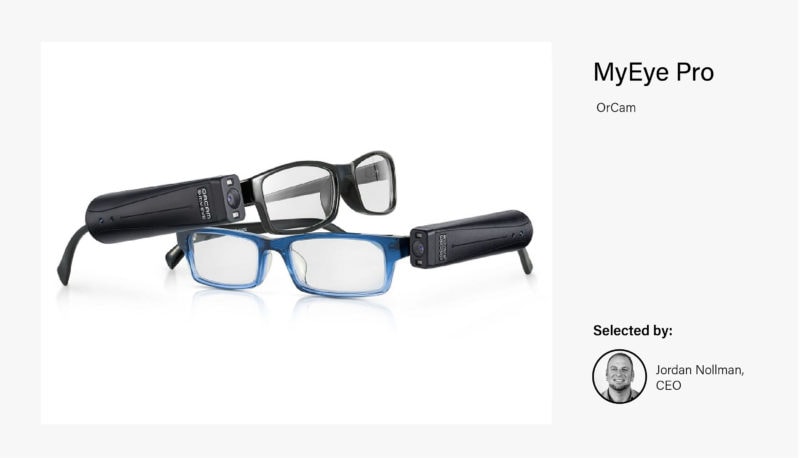 OrCam claimed CES Innovation awards in both the accessibility and health and wellness categories for it's MyEye Pro device. MyEye Pro mounts on a pair of eyeglasses and communicates visual information audibly. Aiding the blind and visually impaired, the device reads out printed and digital text, recognizes faces, identifies products, and more. "Although it's not the attractive design, it's exciting to see companies innovating around the challenges of accessibility that I am becoming more and more cognizant of with my own aging family members," Jordan shared.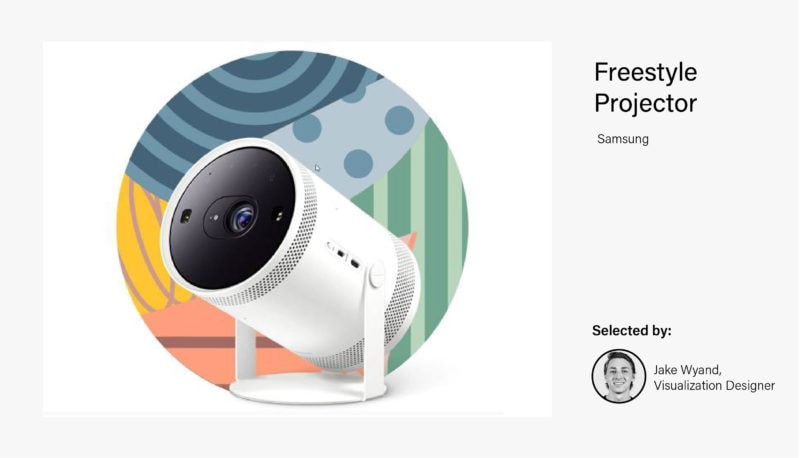 We typically see a lot of awesome concepts come out of CES, but most won't actually hit the market any time in the near future. The Samsung Freestyle, however, is currently accepting pre-orders and will be available to consumers soon.  Visualization Designer, Jake, is stoked to get one of his own. "It embraces a simple and versatile form to make the use of a projector much more convenient," he said.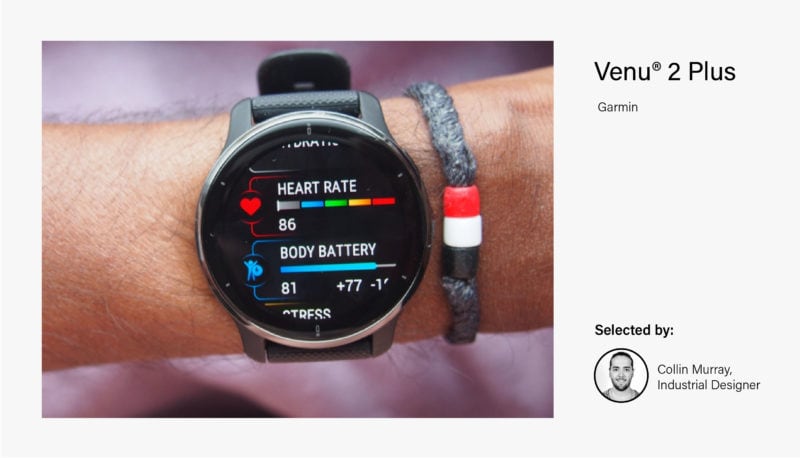 Known for their fitness-focused watches, Garmin has merged their health and fitness technology with the features of industry leading smart watches (it now includes a speaker and mic!). The Venu 2 Plus is a great option for people that want to meticulously track their data while still maintaining everyday luxuries of a smart watch. Not to mention, up to 9 days of battery life!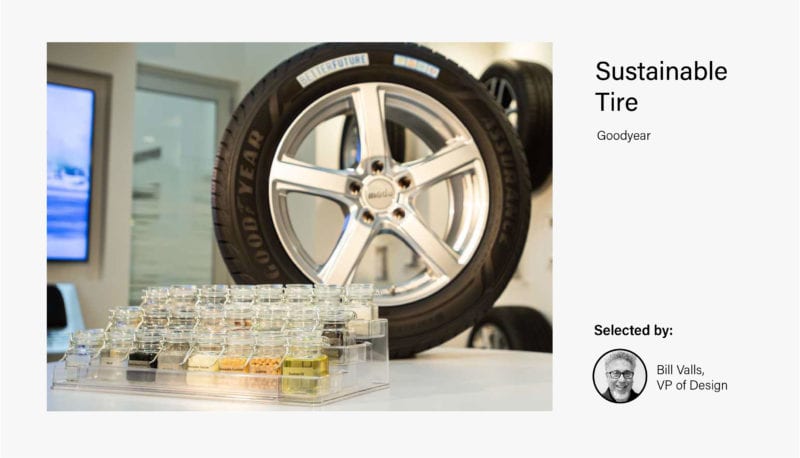 Bill Valls, our Vice President of Design, has a long-standing interest in sustainability and was excited to see the reveal of the Goodyear tire made from 70 percent sustainable materials. The 279 million tires disposed of in the United States every year produce 4 million TONS of waste that will not decompose. To produce the tire, Goodyear developed new materials including polyester from recycled plastic bottles and surplus soybean oil. The prototype is an exciting development in Goodyear's goal of a 100 percent sustainable tire by 2030.
Did we miss your fave new release from CES 2022? Let us know. Hoping to see you all at next year's show, in person!