Design Trend Report — Summer 2023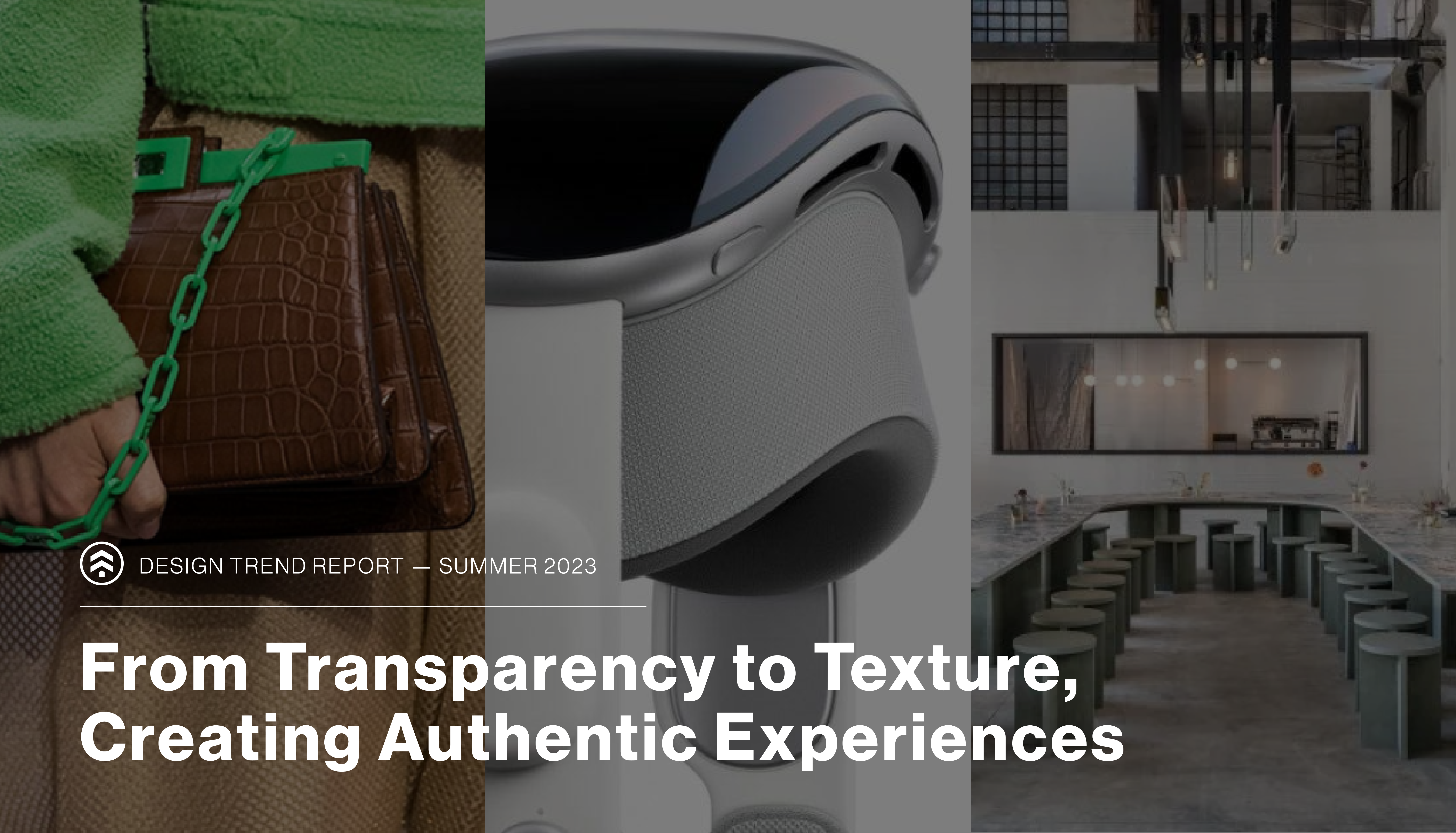 Design trends reflect the evolving needs and desires of consumers, and future trend forecasting is essential to creating products that are forward-thinking and consumer viable. In this trend report, we explore the latest trends across multiple industries that are influencing and impacting our Color, Material, and Finish (CMF) decisions this season.
In an ever-evolving consumer landscape, where emotional connections and remarkable memories define the success of products, the significance of Color, Material, and Finish (CMF) in the design process cannot be overstated. A product's look and feel possesses the power to captivate, inspire, and leave an indelible mark on its users, shaping their experiences and forging lasting connections with the brand. Recognizing the immense potential of skillfully crafted CMF design unlocks a world of impactful business opportunities and unforgettable brand experiences.
Because trends are subjective to every brand/product, keeping the user in mind is most important. Staying connected with your design team to align market research and industry trends will help you determine the best design decisions for your brand.
To connect with our design team on the latest trends, color and material research, or design direction for your brand, reach out via our website.