From the Desk of Our Creative Director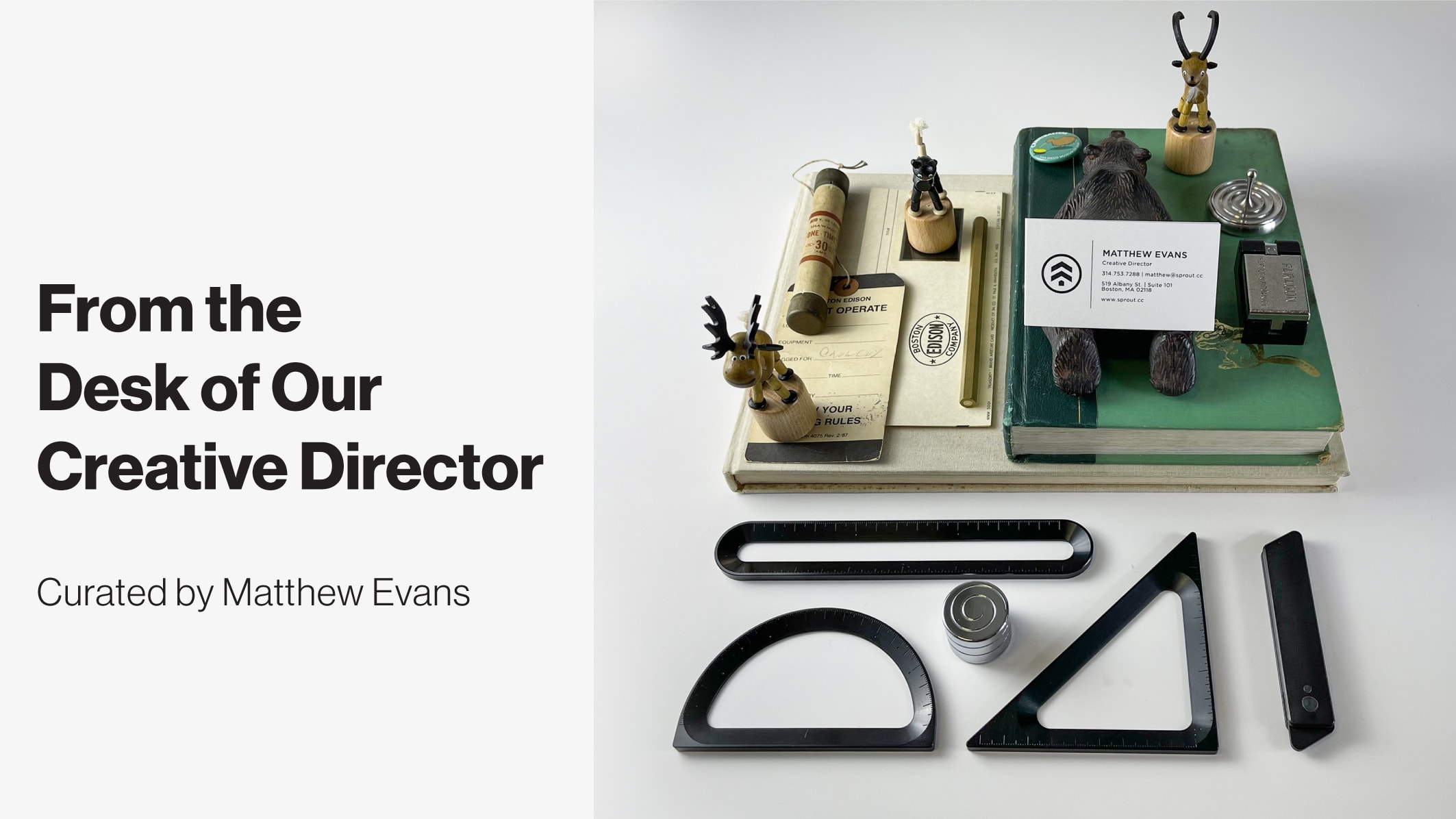 Meet Matthew Evans, Creative Director at Sprout; known around the studio for his quick wit, strong affinity for Mountain Dew, and his quirky collection of life experiences and the trinkets he's collected along the way.
We sat down with Matthew to discover the stories behind the unusual assortment of objects he keeps in his work space.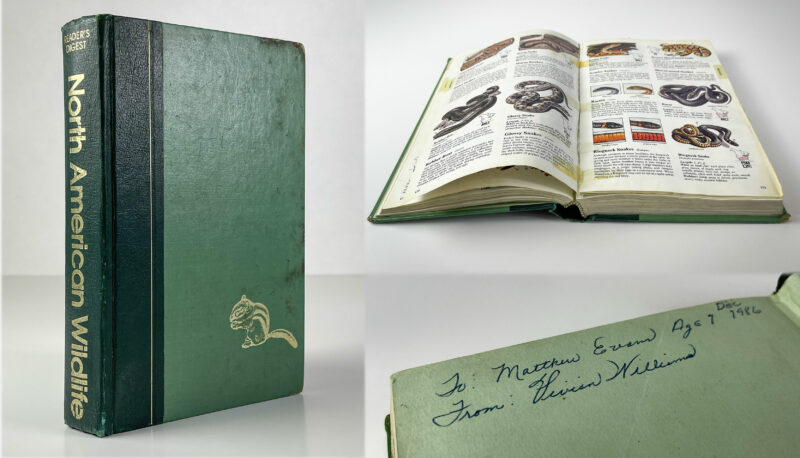 One of the most precious items he owns is a copy of Reader's Digest's North American Wildlife book. A gift from his grandmother at age 7, Matthew says he has read every page countless times. Keeping the book close by reminds him of her, and the spirit of childlike curiosity.
"I spent hours looking at every single page, memorizing as many plants and animals facts that I could. Some of my earliest drawings were copied from its illustrations. Strangely, I was (and still am to this day) spooked by snakes. Yet every page containing illustrations of snakes are so worn they were falling out from the binding. I had clearly taped them back in several times, forcing myself to face fears, and move past them."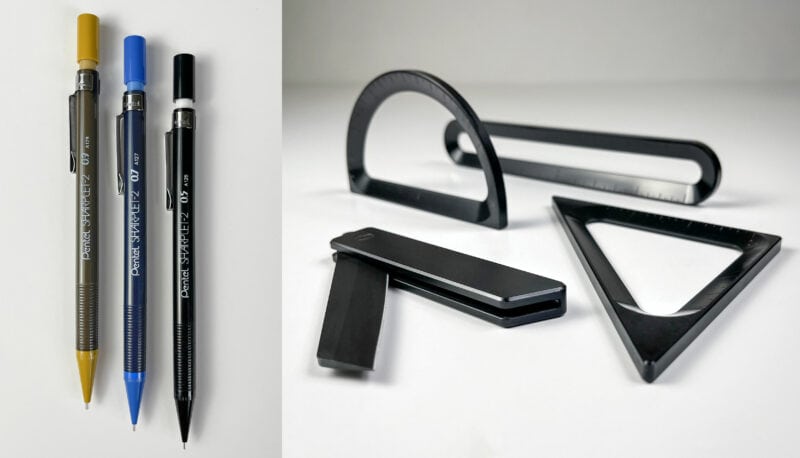 As a creative professional, Matthew has formed an opinion on his preferred writing tool and has been buying the same type of mechanical pencils for over 25 years after discovering them at a hometown UPS store — Pentel Sharplet 2 — because "they're cheap, well-balanced, and have a tight grip on the lead."
As for measuring tools, he digs Grovemade's well-designed and high quality set and also owns the matching knife.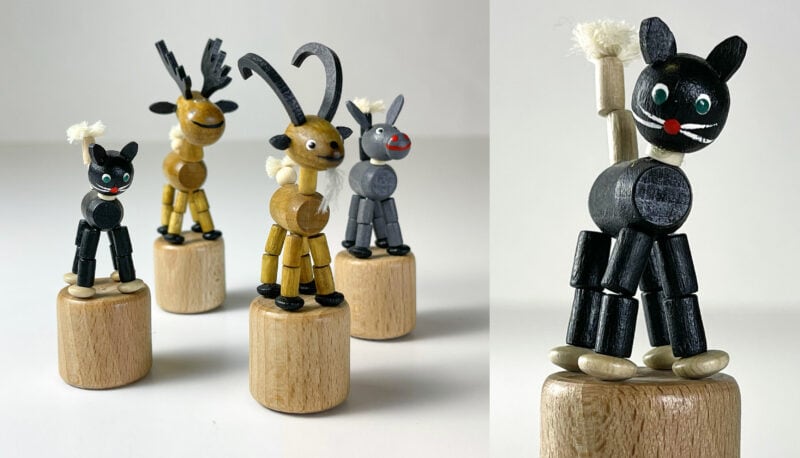 A set of wooden finger puppets make for a whimsical addition to his workspace, and remind Matthew of his travels through Europe with his husband.
"I picked up these wooden finger puppets on Christmas Eve near Prague Castle at an adorable toy store, the Rocking Horse Toy Shop. Each is hand crafted by a traditional German toy/figurine maker called Dregeno Seiffen. Even though I love them all, the one that stands out happens to look exactly like my cat at home."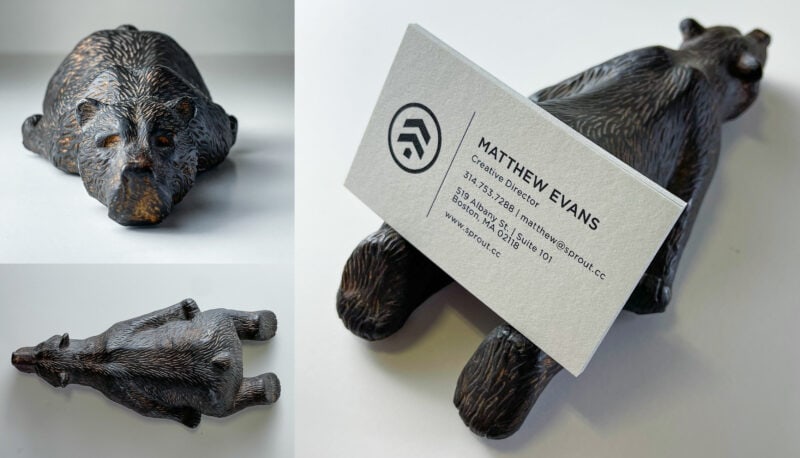 A small bear figurine sits in the center of his desk and displays Matthew's business cards. The bear was a (re)gift from his cousin, after Matthew admired it on her son's shelf.  Excited at the chance to get rid of the ever-growing collection of 'stuff' that comes with having a baby, she insisted Matthew take the bear as his own and he now uses the memento as a makeshift business card holder.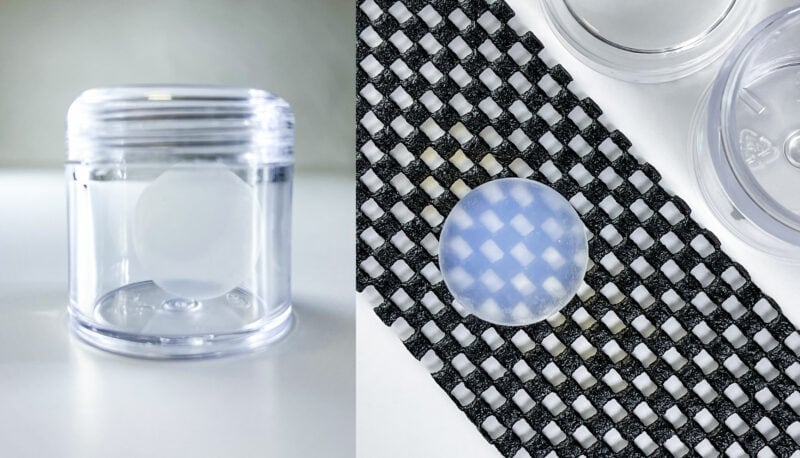 An object with no personal memories attached to it, but must be mentioned because it's really cool, is Matthew's sphere of Aerogel. This Boston-made material is the lightest solid on the planet by mass. It weighs just slightly more than the same volume of air it encompasses. It's one of the world's best insulators, yet feels like holding a cloud. When placed in a container it has sound characteristics similar to metal or Styrofoam.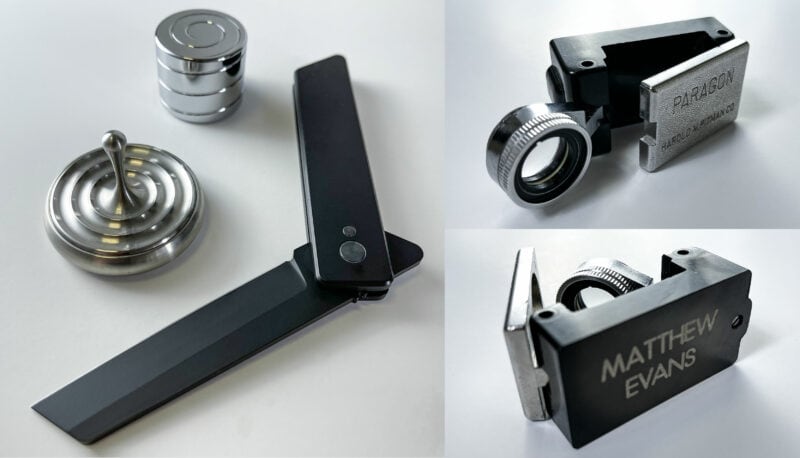 This Grovemade knife mentioned above is (regrettably) classified as one of Matthew's favorite fidgets. Being that opening and closing its sharp blade isn't the wisest thing to fidget with, his second choice would be this printer's loop which was given to him during his first job out of school, over 20 years ago.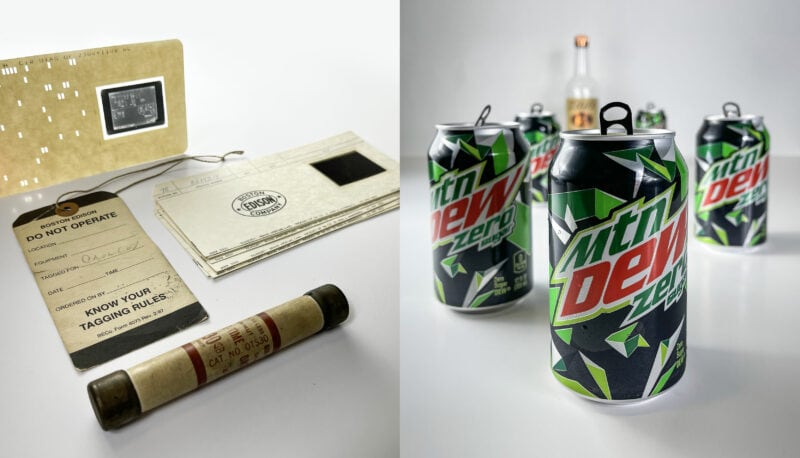 Matthew tends to 'adopt' objects with a story to tell, and included in that is his collection of items from an historical Edison power plant in South Boston — a spent metal fuse and a stack of computer punch cards each containing microfiche of electrical schematic.
Finally, if you ever had any doubt which was his desk, it would be the one littered with several empty Diet Mt. Dew cans.
"Seeing as how I grew up on a farm in the Ozarks, it only comes natural to me to down it by the six-pack and mix it with vodka. A concoction I lovingly label a Redneck Mimosa."