2022 International Design Conference Recap: #IDSAIDC x Sprout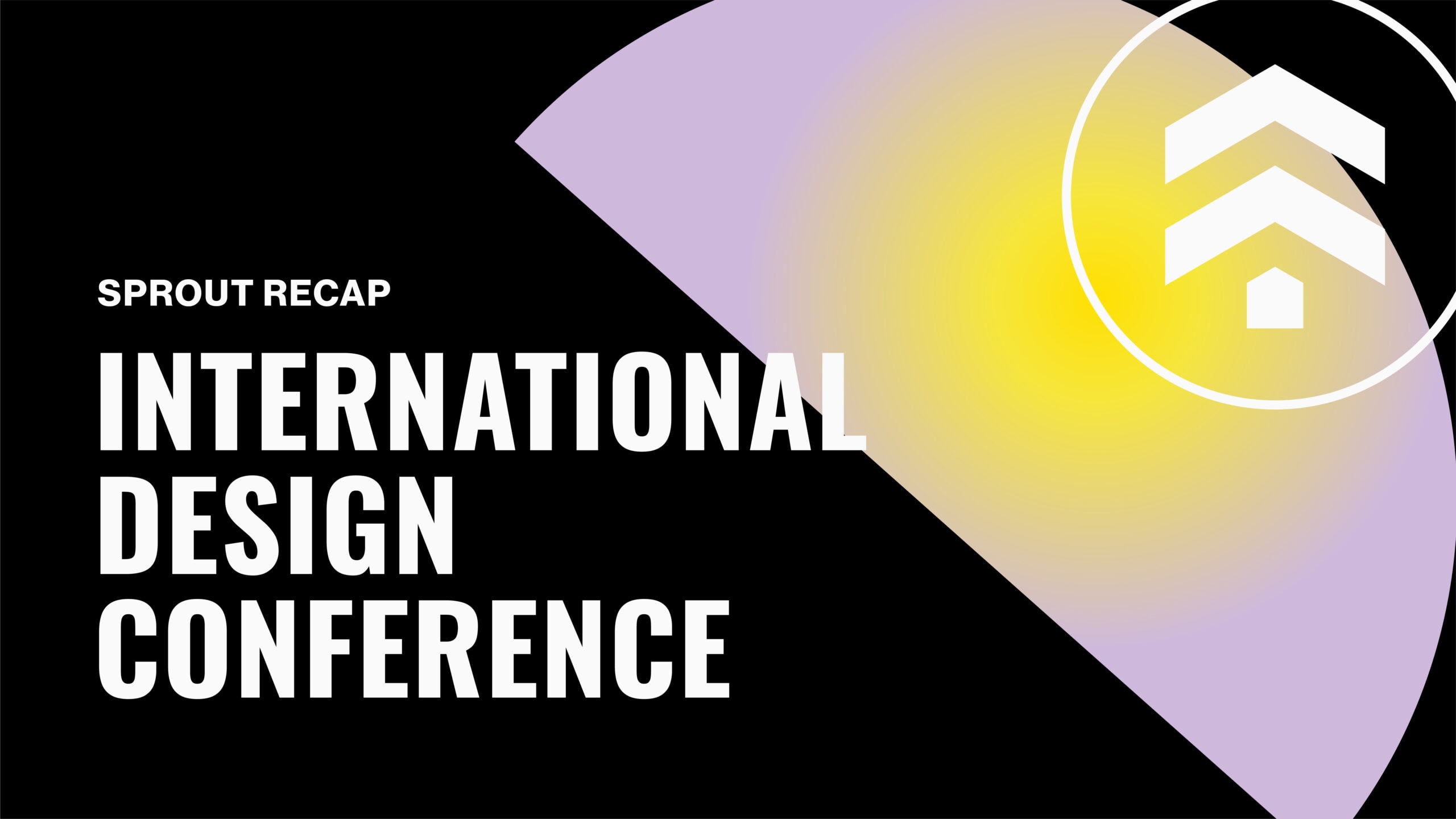 With its roots as the national meeting of the Industrial Designers Society of America (IDSA), the International Design Conference (IDC) has grown into a platform for amplifying the unique voice of industrial design… and one of Sprout's most anticipated events of the year.
We recently attended IDC 2022 in Seattle, along with ~400 other designers, design students and educators from around the world. After being held virtually the last two years, it was great to be back in-person and amidst the company of so many talented, inspiring people. The three-day conference included workshops and presentations, the IDSA Education Symposium and annual IDSA awards, the International Design Excellence Awards (IDEA) Ceremony & Gala, and plenty of skill-building and networking opportunities as well.
Day one was hosted by our good friend Angela Yeh, who also delivered an incredible presentation sharing insights from her 'Thrive by Design' career-coaching program for creative professionals. (Check out Angela's interview for our Women in Industrial Design series for more inspiration!)
The conference was packed with presentations that left an impact, but Dr. D'Wayne Edwards — President of Pensole Lewis College of Business and Design, the first design-focused HBCU and of JEMS, the first Black-owned footwear factory in the US — delivered one of the best and most heartfelt presentations we have ever seen at the IDC. We were left feeling inspired and moved by his entire journey and the monumental work of creating a University to elevate thousands of young designers along the way.
Hector Silva, Spencer Nugent, and Michael DiTullo of Advanced Design emceed a workshop about their epic Offsite program — a 12-week design education program that offers a real-world view of the design profession through the instruction of industry leaders. (We've had the pleasure of having several Offsite students work for Sprout and are always blown away by their skills!) Advanced Design works to foster community and diversity in the design industry through various initiatives, including their upcoming SquareOne conference this October.
A huge shout out to our long-time friend, mentor and former colleague Brett Lovelady, founder of Astro Studios. Brett received the (well-deserved) 2022 IDSA Special Achievement Award. Sprout also extends congratulations to all of the IDSA and IDEA award winners!
And last but not least, big props to Tactile Design for the awesome after-party!
After the conference, we stuck around for an extra day to catch-up with our Seattle contingent of Rochester Institute of Technology (RIT) alumni friends. We spent the day exploring West Seattle on Super 73 E-bikes followed by an awesome sunset BBQ. Seattle was an incredible host city! We really enjoyed connecting face-to-face with the local design community and meeting new faces, taking in the sights and the food, and we even got a chance to cheer on the home team in person for some Monday Night Football.
We have included a few pictures from the trip below, and you can check out a video recap on our Instagram.
Sprout will see you in New York next year, #IDCIDSA!