International Design Conference 2023 #IDSAIDC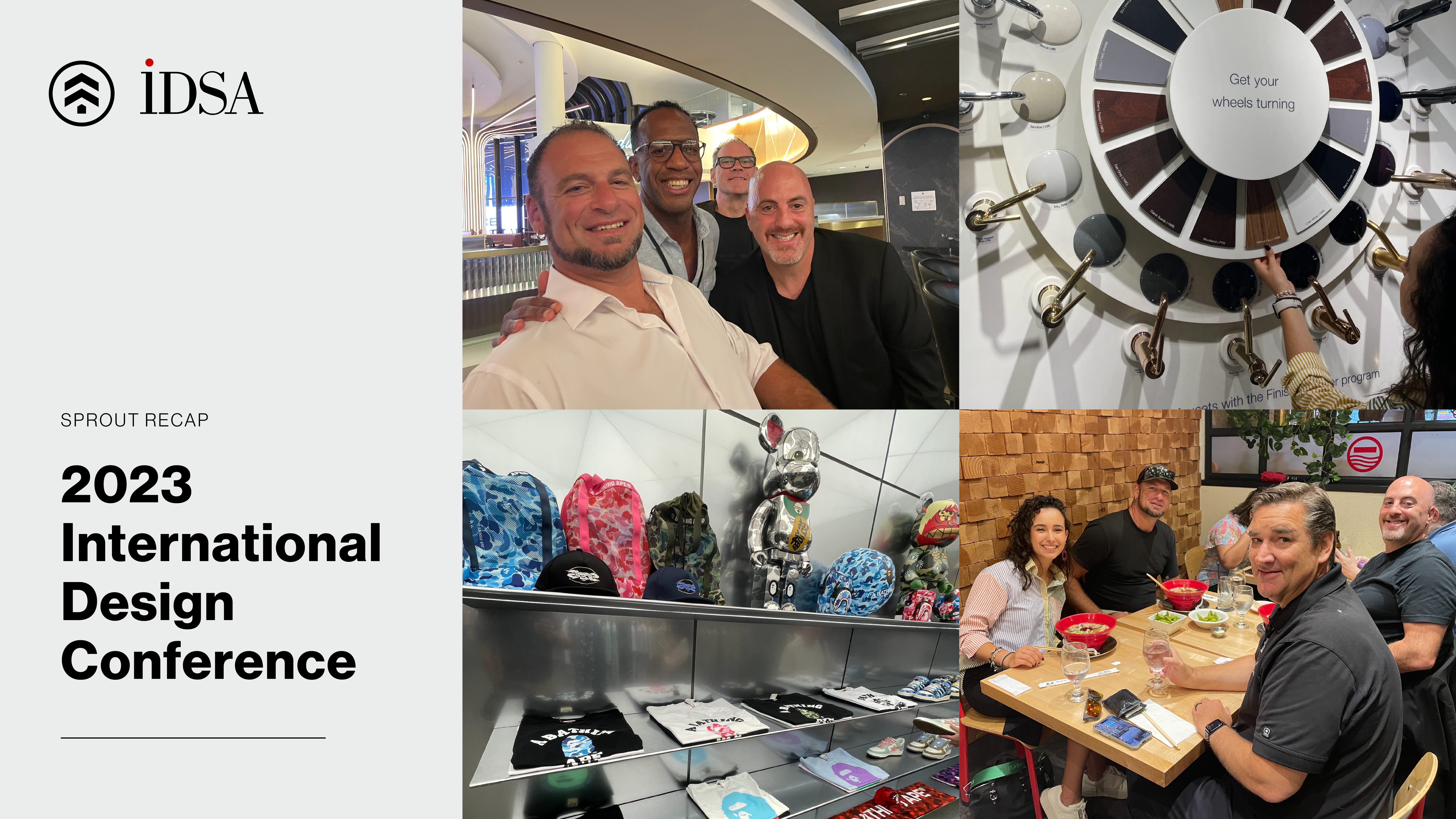 The International Design Conference is hosted annually by the Industrial Designers Society of America to amplify the unique voice of industrial design. This year the three-day conference took place in New York City and included a variety of workshops and presentations, the IDSA Education Symposium and annual IDSA awards, the International Design Excellence Awards (IDEA) Ceremony & Gala, and plenty of skill-building and networking opportunities as well.
It was great to be amongst so many talented designers and good friends, and reconnect with several Sprout employees of years past.  
Thank you to our friends at the IDSA NYC Chapter for the gracious hospitality; and to PENSA, Doris Dev, and Smart Design for opening your doors for after-hours fun. Sending a huge congratulations to all IDEA and IDSA Award Winners, as well! 
We have included a few pictures from the trip below, and you can check out Jordan's video recap on his Instagram. Sprout will see you in Austin next year, #IDSAIDC!