Sprout Attends Kubota Connect 2022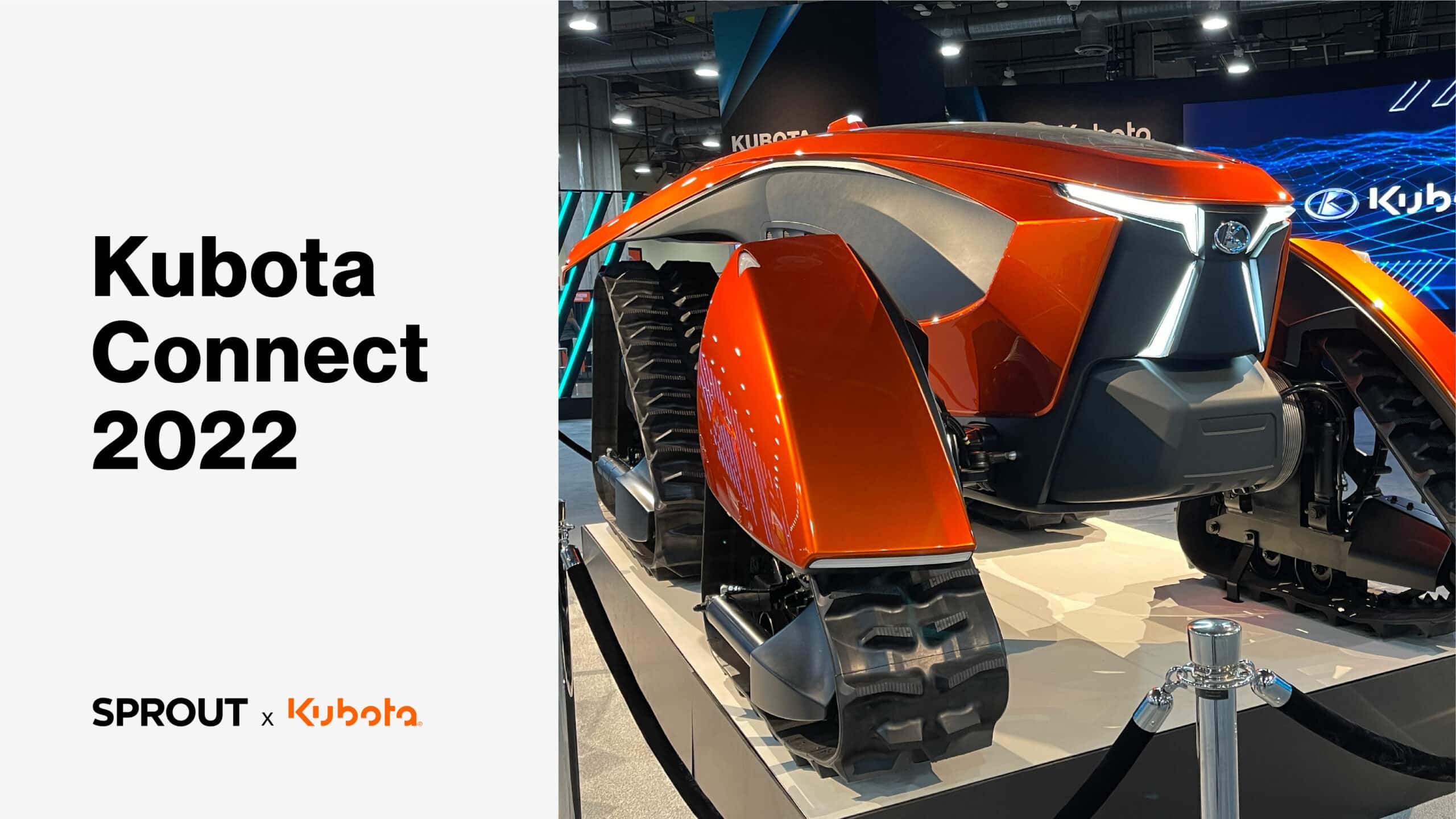 Sprout is excited to announce our relationship with global agricultural machinery manufacturer, Kubota. Over the last year, we have been working on a series of visualization projects as the company digitizes their product catalog and leans into a tech-focused future.
We recently traveled to Texas to attend Kubota Connect – an annual event that gathers dealers from over 600 locations to see the latest in products and innovation. This year's event was held at the Gaylord Texan in Grapevine, Texas (which was quite a treat for our team to see as the resort is also home to the Dallas Cowboys). Our Director of Visualization, Robert Cheezum, and Vice President of Design, Bill Valls spent time meeting with the Kubota team and retailers, and getting up close and personal with all things orange from tractors and utility vehicles to construction equipment and mowers. 
At the event, Kubota announced its move toward battery-powered equipment and debuted other future-focused initiatives to manufacture products that support the world's food and water supply, and environment. 
We had a wonderful time in Texas, and look forward to sharing more about Sprout's work for Kubota in the coming months.