Recap: Annual End-of-Summer Sprout Offsite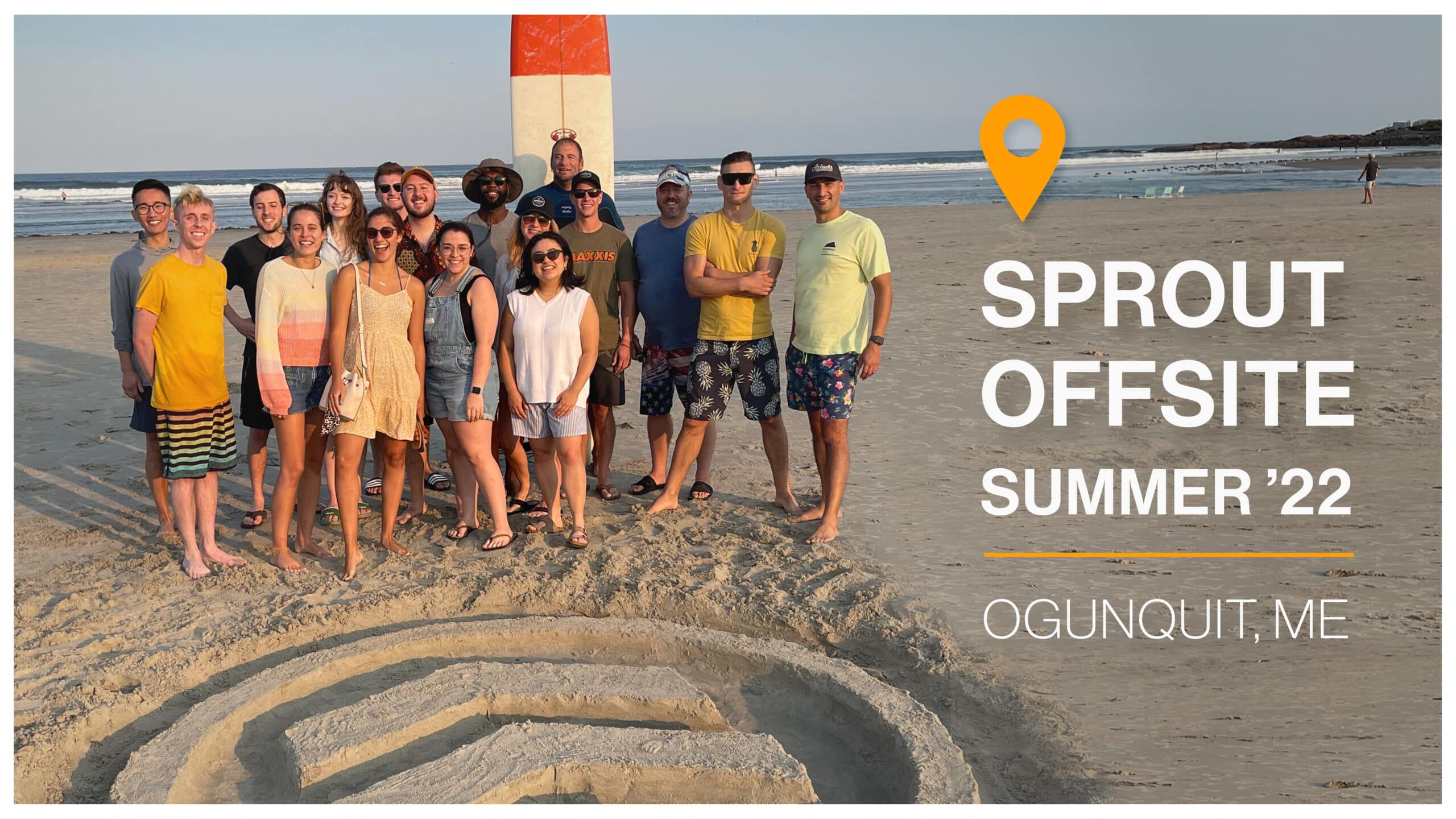 We recently enjoyed a few days out of office for our Annual End-of-Summer Offsite. The entire Sprout team was able to make the journey from across the country to Ogunquit, Maine — a true "planes, trains and automobiles" trek was required to bring everyone together!
The coast of Maine was in peak form with sunny 80 degree days and crisp evenings fit for sitting by a fire. After enjoying a full day at the beach and a little team building tie-dye style, we feasted on a lobster and steak dinner, with clam chowdah and rum punch for all.
Offsites have long been a part of Sprout life, where we believe that team building, true collaboration, and a comfortable work environment start beyond the walls of the studio. We all had a blast and are already planning the next one!
Shout out to J Tee Films for capturing the spirit of Sprout Offsites so well!