Sprout Takes MjBizCon, Las Vegas!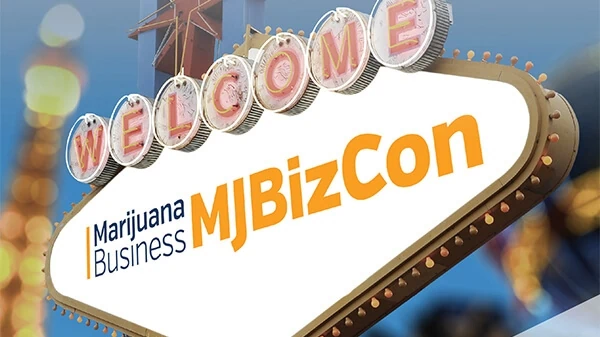 If you had to choose one trade show with the widest range of exhibitors in the cannabis industry, it would be MJBizCon. Sprout took a trip down to the Las Vegas Convention Center this year to indulge in all of the rich culture this network has to offer.
MJBizCon is ranked as one of the fastest-growing trade shows in the US for the 4th year in a row, growing from 25,000 attendees in 2018 to 35,000 this year. The expo hall housed 1,300-plus exhibitors, a huge increase from the 1,028 presenters last year. These exhibitors included everything from the latest and greatest cultivating equipment to processing and extraction technologies, to packaging and distribution solutions, and our favorite – new consumer products and accessories. Trade shows like these have always been pertinent in acquiring new relationships with clients for design solutions, especially with the cannabis industry growing so rapidly.
Certainly, bringing future projects to Sprout was one of our goals, but we also saw it as a great opportunity to share some of the new products we have been working on. Introducing Varna Tech, an internally developed company that provides smarter storage solutions that retrofit onto standard sized mason jars. For years we have been observing the need for better cannabis storage solutions – it has seemingly been a battle between dispensary provided, child-proof packaging and larger scale at-home storage containers. Within that range of products, we noticed an opportunity to design a product which conformed to the most widely used permanent solution that already exists – the mason jar. We walked the show floor with both, the Halo and the Halo+ in hand, sharing our new products with as many people as possible.
To say the least, the feedback we acquired was great! We saw interest in the simplicity of our child-resistant Halo, and interest in the high-tech, app connected, Halo+. It's safe to say you can expect to see Varna Tech as an exhibitor at MJBizCon 2020, with even more products to offer!