Sproutrospectives: Pivot 2021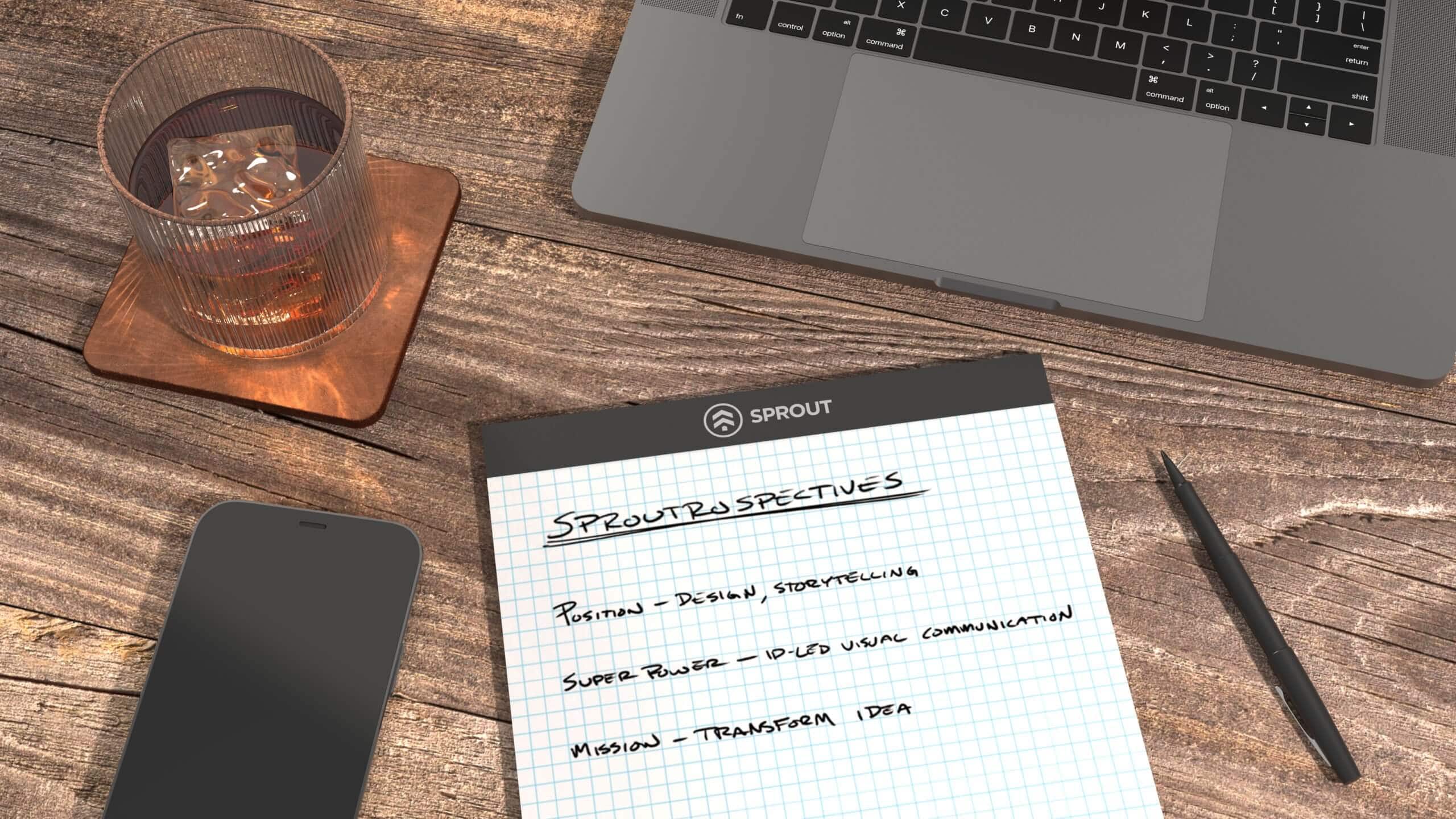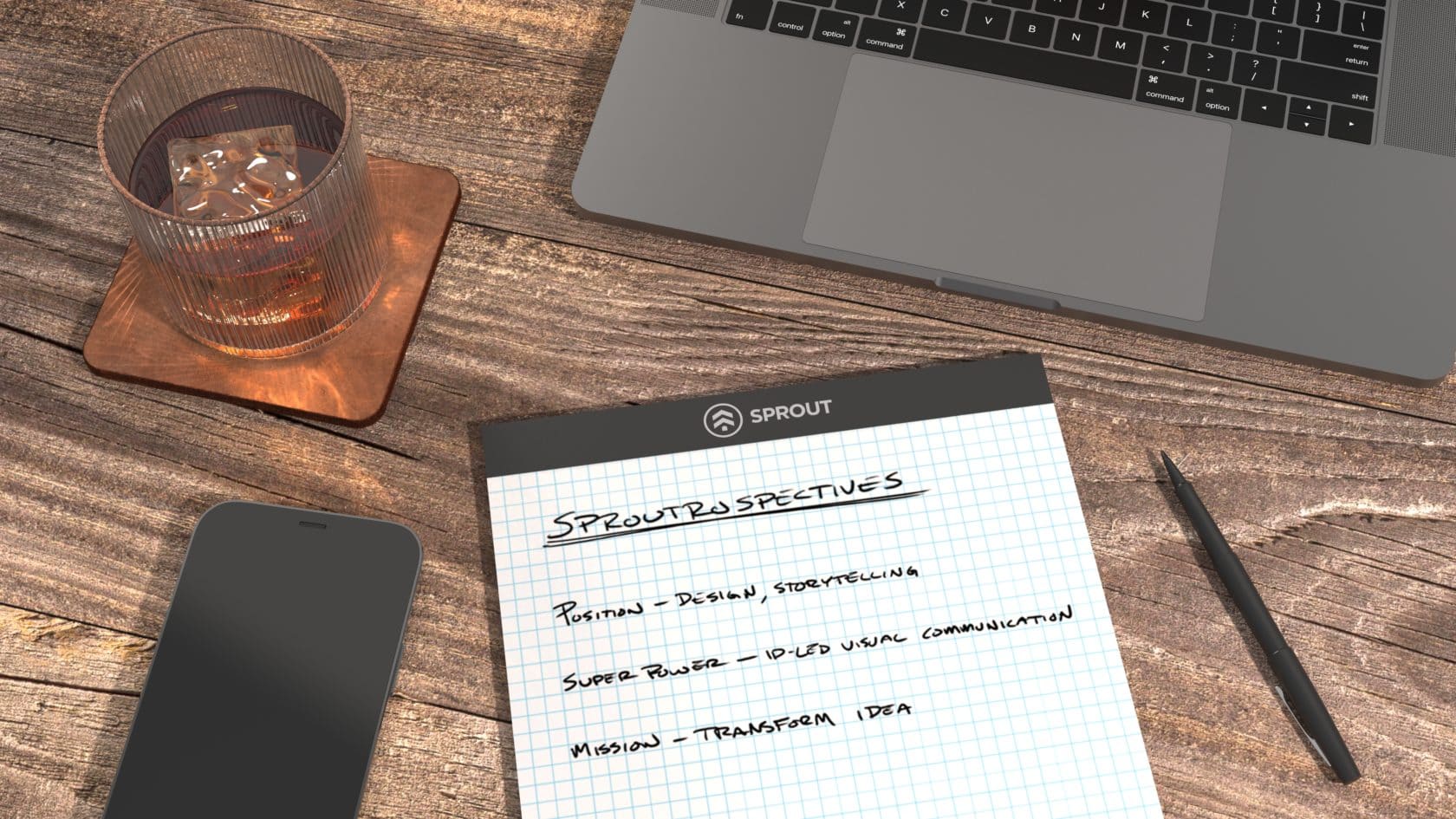 For the past few years Sprout has been growing at a fierce clip. We've been thrilled by the opportunities that found us and those we have sought out. We remain true believers in the power of great design to take an idea from what if to why not to watch this.
In the last quarter of 2020, as the pandemic allowed us some time to reflect, we took the opportunity to consider Sprout 3.0. What stokes our passions most? What are we extraordinarily good at? What trajectories capture our design imagination? Where do we have momentum? And, where do we go next?
We have consolidated that thinking in a new itinerary. Sprout 3.0.
Sprout 3.0 is compatible with all earlier releases of Sprout! But it offers new clarity about what we do best and where we want to focus our energy and passion.
Principles
Our DNA isn't budging. We've always been about growth. Team. Clients. Markets. We've always been about entrepreneurial passion. Ours. Yours. And our partners. We've always been about the business of design. Where win-win includes epic design, commercial viability, and market success. Sprout 3.0 doubles-down on these beliefs.
Our position: We are an experience design and storytelling consultancy…
Our superpower: where industrial design-led visual communication specialists…
Our mission: transform compelling product ideas into market-ready experiences.
Practices
These principles match the things we excel at (and love to do) with the creative needs we find across the markets we serve. They uniquely equip us to support our clients' diverse business objectives.
Bring product-focused, creative problem-solving to design challenges.
Communicate technical complexity with clarity, precision, and passion.
Define shopping, buying and first use experiences for new offers.
Expedite go-to-market strategies for products, brands, and services.
Accelerate the product road maps of market leaders, and challengers.

Platform
Perhaps the biggest 'aha' from our audit was the realization that we are passionate about work at both the ends of the design process. From the thrill of "blank page" futures upstream, to the ROI of commercial success downstream, we want the ball.
Our studio has always attracted bold, practical, and inventive designers. Who thrive in a culture where creative problem-solving is the norm. We consider this mindset just as valuable for evaluating new-to-the-world ideas as it is for commercializing go-to-market strategies. It's not an either/or proposition.
Every Sprout project begins by our asking questions to help locate a brief along this pathway. Sharp questions may back a project up a bit. To clarify things or explore larger opportunities. Other times, when the goal is "expedite," we cut to the chase. Every design arc has end points. This is our new framework.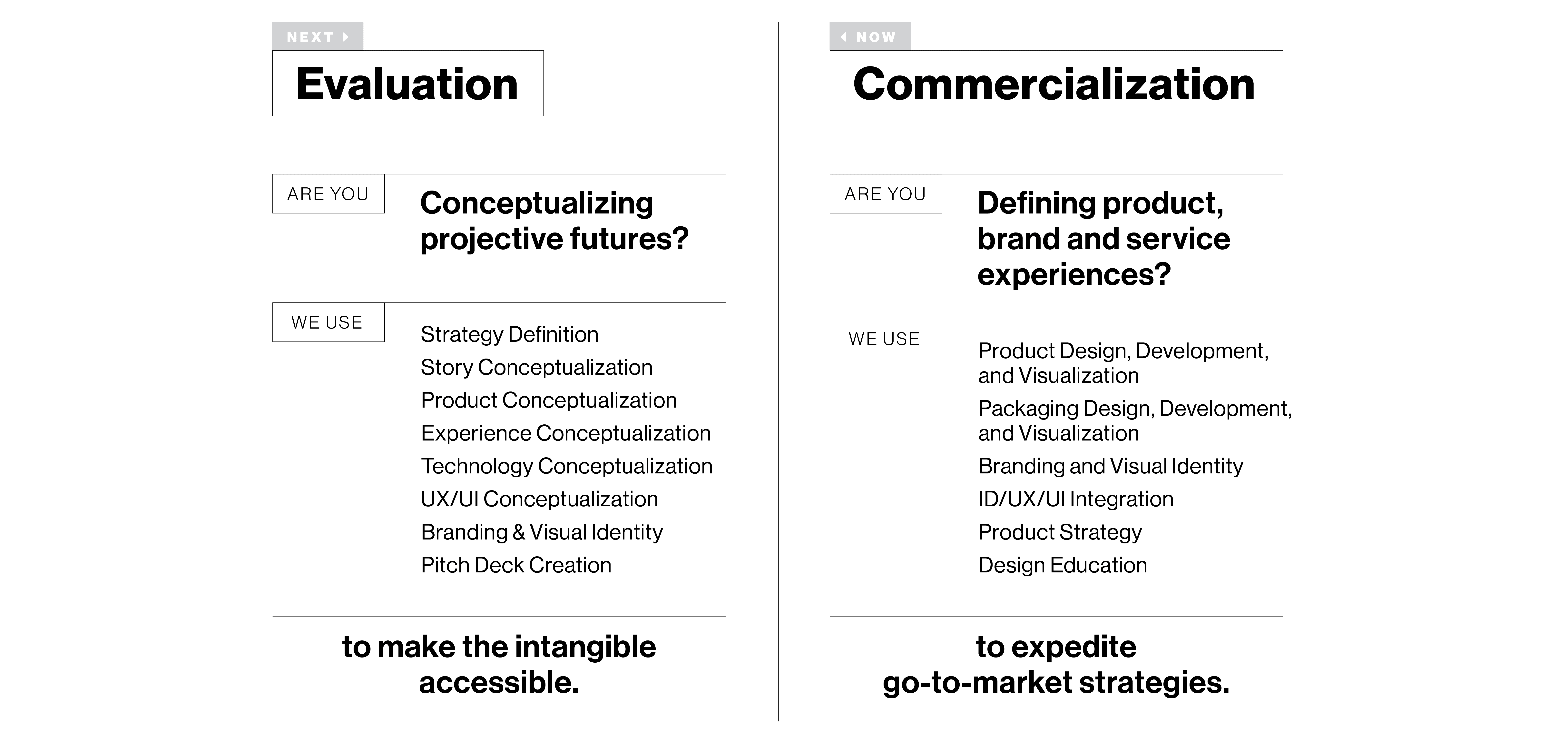 Portfolio
For some clients, simply bringing NEXT-stage thinking to life is the goal. To capture imaginations. To accelerate a product road map. To raise funding. Or to engage development partners.
For other clients, authoring right-NOW product experiences is the goal. To translate design intent into design reality. To establish a differentiated brand position. To engage customers and capture market share.
It's more likely that a client's portfolio will include projects that require both. Or great work in one domain will reveal a compelling opportunity to pursue in the other. Just working together on a project, anywhere along the timeline, offers a chance to evaluate the chemistry around a creative relationship.
Pursuits
Follow our monthly newsletter to see how Sprout 3.0 unfolds in 2021. If you have a pursuit where Sprout might be a good fit, we'd welcome a chance to talk.