The Complete Package: Welcome, Bill Valls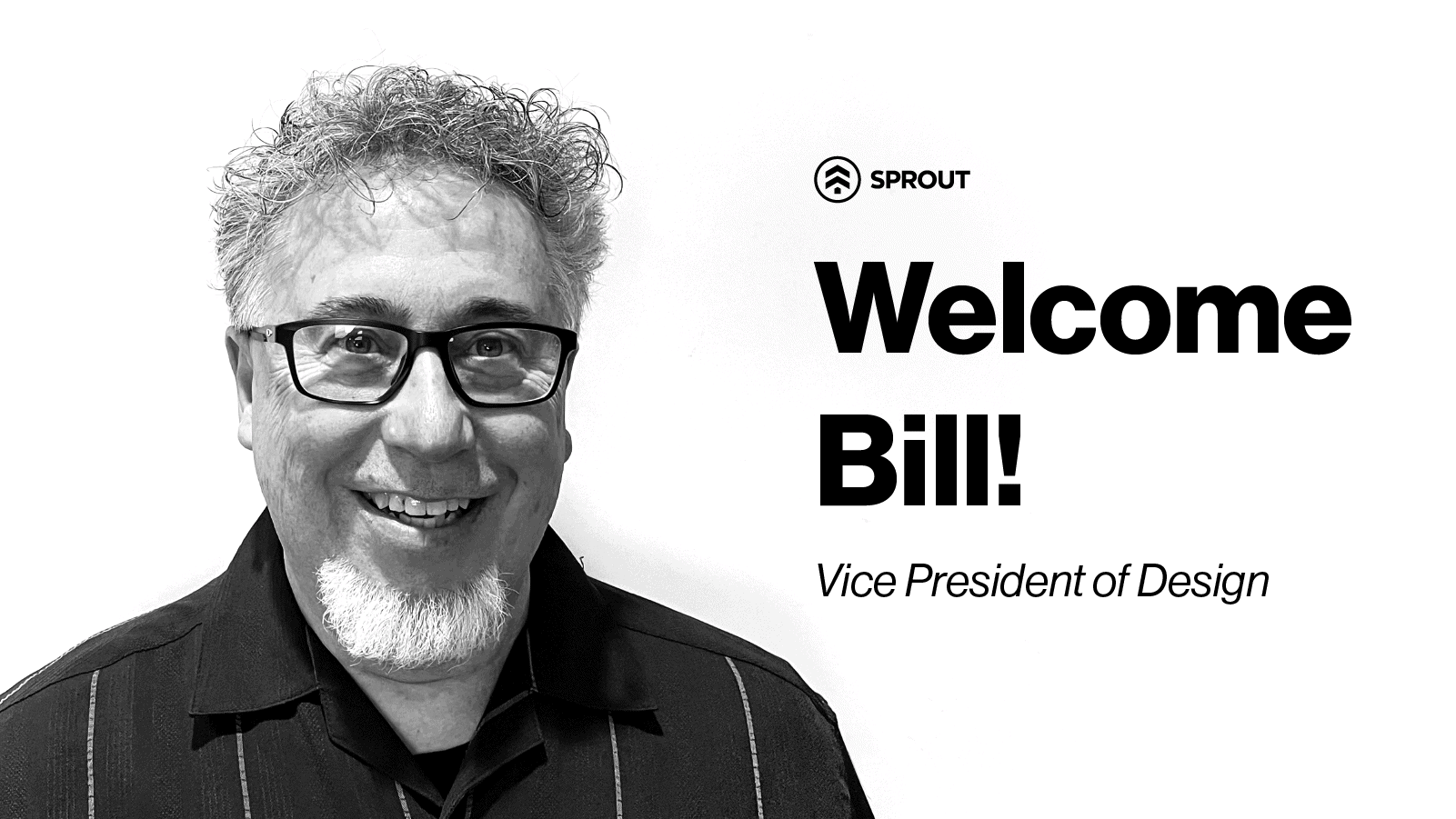 We are excited to welcome Bill Valls as Vice President of Design at Sprout. Bill's journey as an industrial designer has touched many and varied bases. From his role at WDTA, the legacy global ID studio in Manhattan, to his time as a design entrepreneur at his studio in Cincinnati, M80, there's a through line: joyful disruption. 
Part of that outside-the-box thinking includes the seasoned POV Bill brings to the  integration of packaging innovation within the product development process.  Designers who are naturally drawn to packaging as a problem to be solved recognize it as the first embodiment of the promise of the product inside. When you think about packaging that way for several decades, wisdom accrues. 
By way of introduction, we'd like to recount the journey that has shaped how Bill sees the world and his work to design a better way through it. 
From the Palisades to Rio. 
Bill's father was a mechanical engineer and executive working for Carrier International when he announced to the family that they were leaving New Jersey to embark on an adventure. He had been tapped to open the market for affordable air conditioning in tropical countries with an emerging middle class. First, Puerto Rico and then Brazil. Bill loved the diverse cultures and was very quickly fluent in each language, a skill that he maintains today.
Growing up in cultures where the locals were constantly thinking their way out of problems and into opportunities jump started Bill's interest in and curiosity about makers. 
When it came time to think about college back in the States, Bill had two data points. The first was a paperback by the Chicago journalist Studs Terkel called Working, where everyday people talked about what they did all day. It included an interview with an industrial designer who described a career that was unknown to Bill but seemed to include everything that he wanted to do. The second was a college catalog where he homed in on the industrial design programs at Pratt, RISD, and Eastern Carolina State University. 
When Bill was forced into an 8-week stint in bed fighting hepatitis from some polluted Rio surf, he started drawing and working on a portfolio. Sketching what he knew from beach life, Bill developed concepts for skim boards, waterproof camera housings, and swim fins designed for wave riding. The portfolio helped get him shortlisted at Pratt and RISD, and accepted at ESCU. 
Before he could ship off for the Carolinas, an engineer visiting his father from the  Carrier mothership in Syracuse, New York heard the plan and intervened. He spoke highly of the Industrial Design department at Syracuse and introduced Bill to SU, where he was then accepted. 
From Syracuse to Manhattan.
The Syracuse 5-year ID program was hands-on all the way. Learn how things work. Learn how things are made. Learn how to solve problems. Learn how to please clients. ('Projects must be earned' and, once earned, 'they must be grown' went the maxim in the design department there.) And learn how to build models to put your ideas into action.  
When it came time to pursue an entry-level position, Dean of the ID Department, Art Pulos, sent Bill down to Walter Dorwin Teague Associates (WDTA) in NYC with instructions: "Don't come back without the job." Bill came back with the job. 
WDTA was one of the premier industrial design firms in the world at the time. While the Mad Men era was just ending, engaging the best designers still meant that clients wanted marquee design done in a marquee city. 
Eventually, as Bill's personal priorities shifted from city life to family life, an offer from Group Four Design in Avon, Connecticut led to a move.
From Connecticut to Boston, Cincinnati & Columbus. 
Group Four had several specialties, including consumer products and graphics, medical  products, and toy package graphics. As a product designer with packaging expertise, Bill saw an undeveloped opportunity to integrate structural packaging as a complementary service offering. 
After teaching himself how to author and defend several business plans, he convinced the team to add a structural packaging unit with Bill at the helm. Spinning up even faster than Bill's plan had projected, packaging remained among the firm's most profitable segments through several recessions. 
He later followed a colleague and mentor to Proteus, a similar product and packaging development consultancy in Boston… where he met Sprout's very own, Jordan Nollman, and the two connected around design and similar outdoor hobbies. 
Bill's journey also included roles as VP of 3D Development at Deskey in Cincinnati, and VP of Structural Design at Big Red Rooster in Columbus where his work spanned product, branding, and packaging engagements. In pursuit of a more manageable work-life balance, Bill and a business partner established their own consultancy, M80, around a clear manifesto: Respect everyone's quality of life. Embrace working remotely as a competitive advantage. Provide "insane value and insane quality, insanely fast."
From M80 to Sprout.
After a compelling 12-year run in product design, brand strategy, and packaging for clients that included Pfizer Consumer Healthcare, Bill and his partner elected to pursue other interests. 
Friends for over 20 years (since their work as colleagues as Proteus), Bill and Jordan reconnected while judging the Core77 Design Awards together in 2019. The experience led to the notion that working together again was something they would both welcome, and Bill began consulting part-time at Sprout. This past September, as project volume created the need for additional capacity at the management level, he came aboard full-time to work with teams on product, branding, and packaging opportunities.
As Bill contends, and Sprout has always believed, packaging is a problem-solving pursuit. Problems come in all forms: elegant shelf presence, choreographed user  experiences, thoughtful ergonomics, supply chain and distribution channel flexibility, a responsive bill of materials, or all the above.  
Sprout work includes compelling at-bats for conceiving, envisioning, designing, testing, and refining packaging solutions that push past solving problems to expand the role packaging can play in a complete solution. This includes opportunities to advance our POV about sustainability, a core Sprout design principle and a particular interest for Bill which we look forward to talking more about in an upcoming post.  
Welcome, Bill.
We are thrilled to welcome Bill to Sprout where, among other pursuits, he'll be re-imagining the role that packaging plays in our work, studio, and design culture. Wrangling a packaging challenge? We'd love a crack at it.