Greetings from Sunny CA! On Set With WILBUR Co.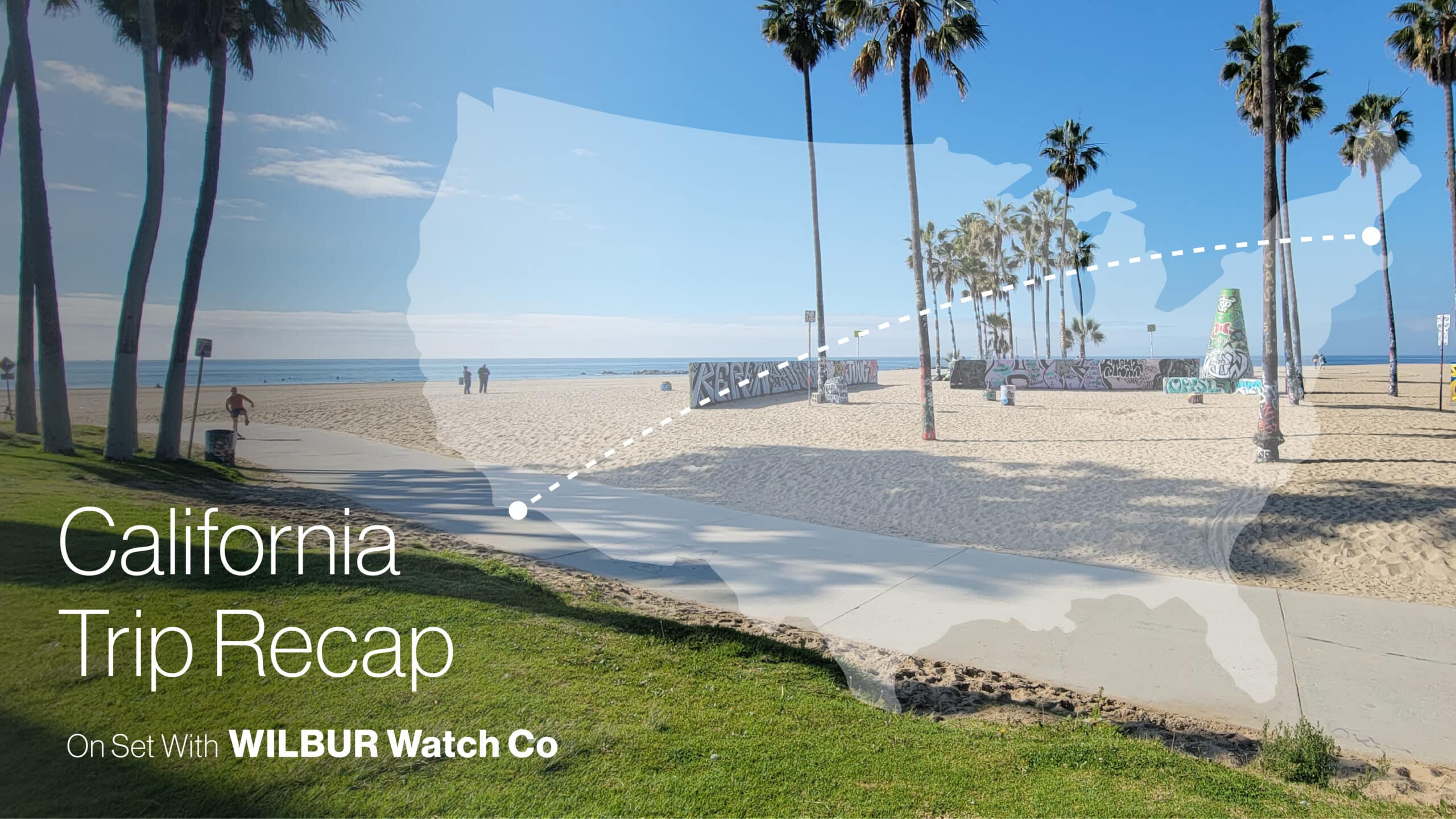 Our graphic design and visualization teams recently spent a week "working" in California, with one of our favorite clients and brand, WILBUR Co.  
Based in San Diego, WILBUR Co. designs and manufactures revolutionary timepieces that fuse art and design with mechanical genius. WILBUR CEO, and long time friend of Sprout, Jason Wilbur is an award-winning designer with over a decade of creative and technical experience trailblazing everything from watches to the advanced design of future vehicles. Having previously collaborated on a variety of projects, Jason knew that Sprout would be able to properly articulate the pioneering spirit of this uncompromising and authentic luxury watch brand.
Our team led the creative efforts to bring a range of new assets to life, including the overarching brand strategy, brand book, style guide, website, and launch video for the WILBUR brand. This refresh came as WILBUR announced that it was now the official timing and scoring partner of MotoAmerica, the Superbike Series. 
Shout out to Ancillary Studios for providing the perfect setting for the shoot, as well as some of the most insane hypercars on the planet — the Lamborghini Monterossa, the Pagani Huayra, and not one, but two Koenigsegg Agera RS, including "Ruthie," the car that shattered records by hitting a speed of 277.9 mph.
Below are a few photos from the trip as we put the finishing touches on this project. You can catch a sneak peek of these 'dreams of machines' by visiting the WILBUR Co website and stay tuned for the full Sprout Case Study, coming next month.