7 Highlights from the 7th Annual Women in Design Deep Dive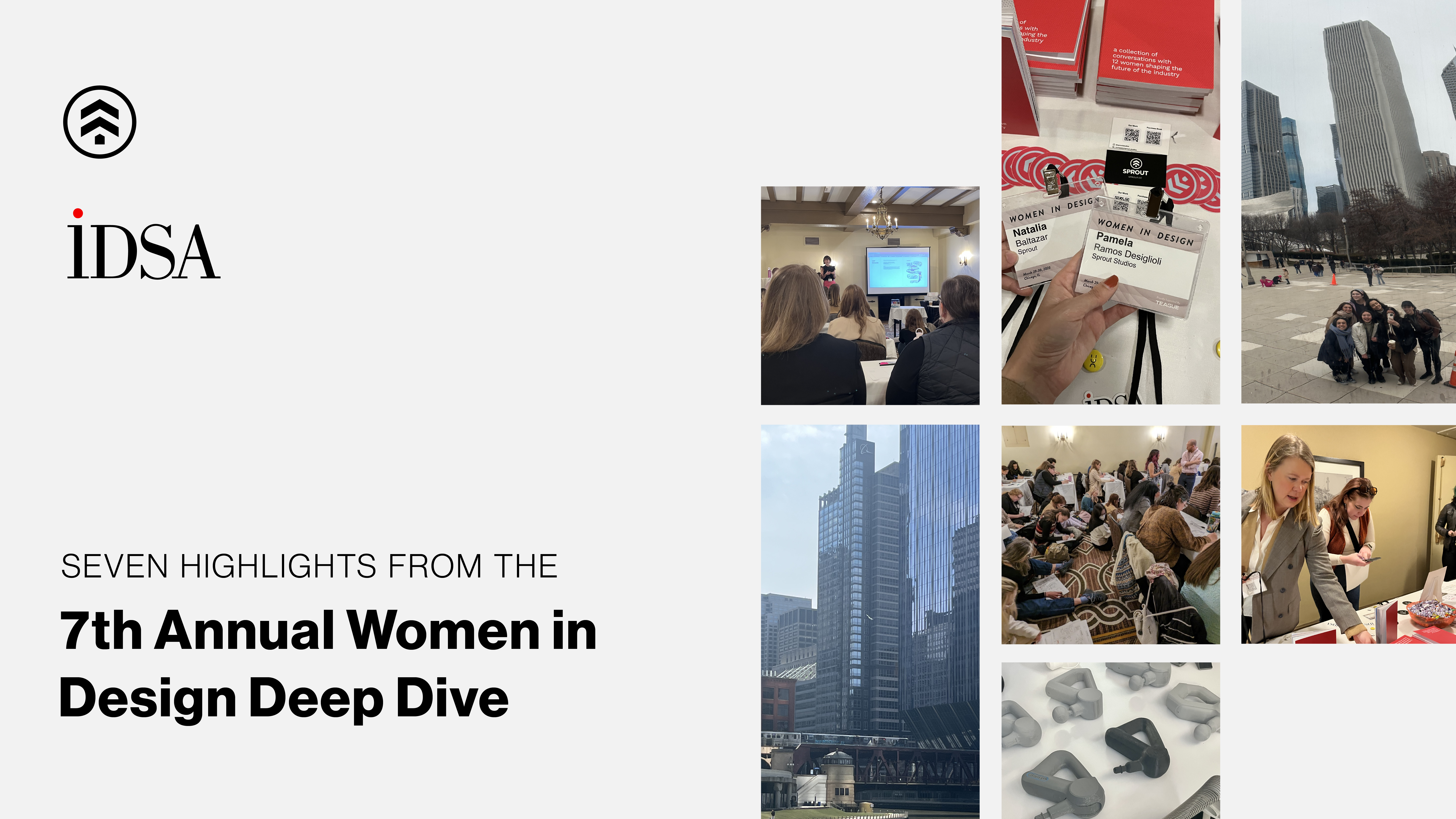 The 7th Annual Women in Design Deep Dive gathered over 100 designers and allies to explore new perspectives and possibilities for empowering the design community to create better, more equitably designed products and design teams. Two members of the Sprout team — Natalia Baltazar, industrial designer, and Pamela Ramos, project manager — made the trip to Chicago to attend, and are sharing seven (of many) highlights from the conference: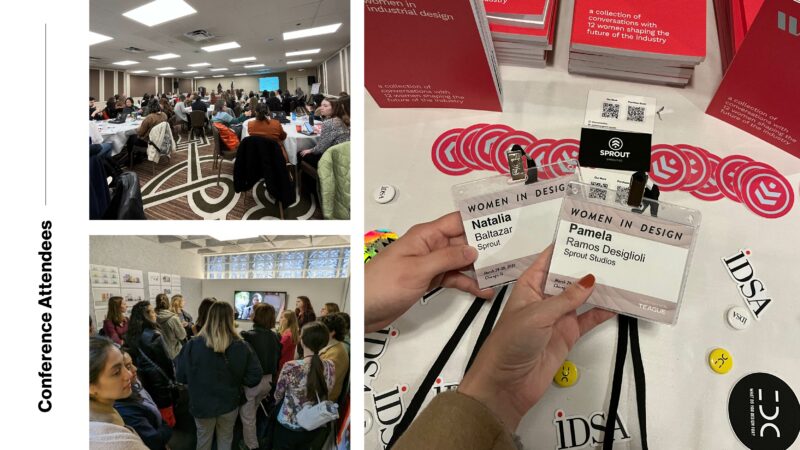 Connecting in-person with others from across the industry around this critical conversation was the biggest highlight of the two-day event. All of the conference attendees were inviting, open and ready to both share and listen to perspectives from everyone involved.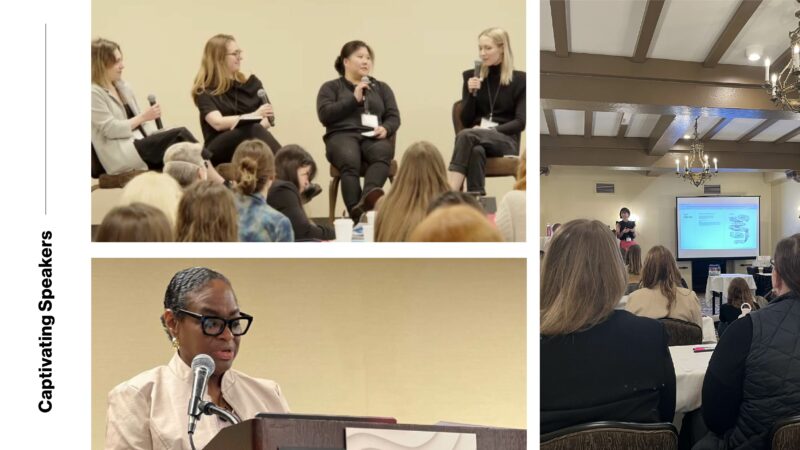 The conference featured a line-up of unique, captivating speakers. From sharing how to create design opportunities within marginalized communities to teaching tools for attracting and nurturing more diverse design teams, each presentation gave participants actionable insights to incorporate equity into their own career and the industry at large.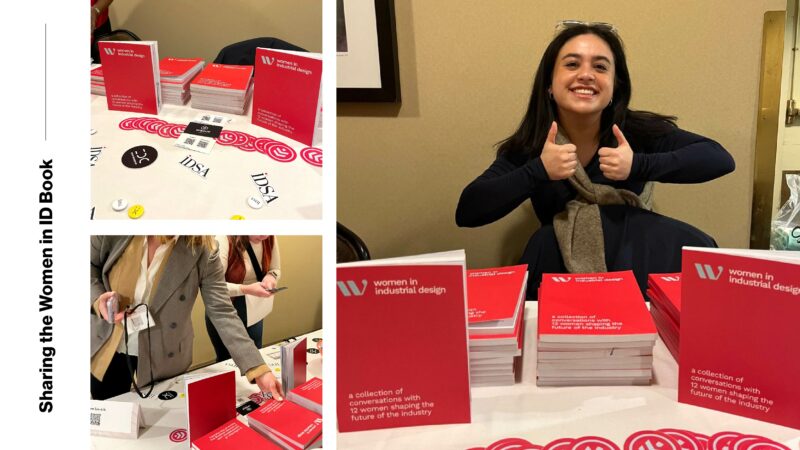 Sprout was excited for the opportunity to share our Women in Industrial Design book at the conference. Each attendee received a copy, thanks to the generous support of our sponsors Shawmut, Kohler, and KeyShot. It was a bonus to see two women featured in the book — Jennifer Linnane and Nichole Rouillac — there, too!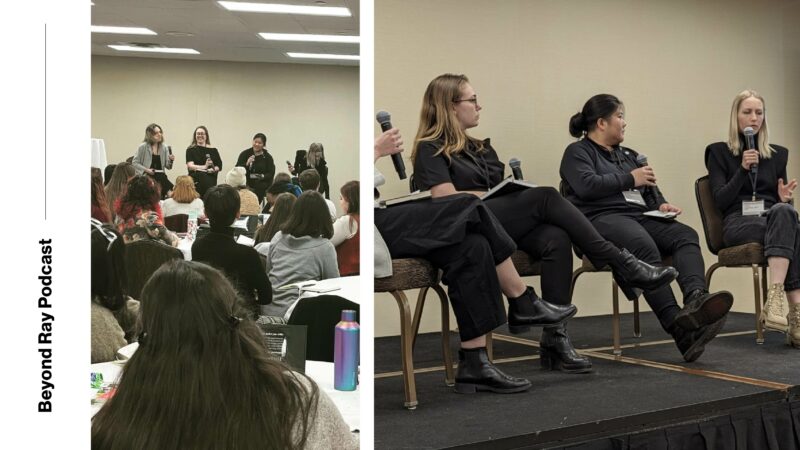 Beyond Ray is a podcast series featuring women-led conversations on industrial design, and is hosted by four women from IDSA Seattle's Women in Design chapter. They recorded a live episode from the conference stage, interviewing Jillian Tackaberry of MINIMAL. The candid conversation explored how women can thrive in the industrial design field. It was great to meet the incredible podcast team who are working to advance and empower other women in the industry.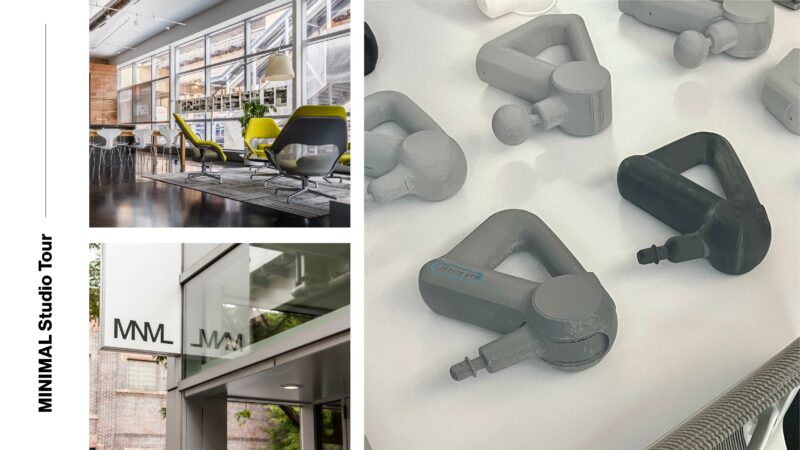 Chicago-based design studio MINIMAL opened their doors to welcome conference attendees for an after-hours tour. It's always interesting to see behind the scenes of other designers' spaces and how they shape their environments to fuel their work, and MINIMAL's 10,000 sq. ft. studio did not disappoint! We're trying to find the room for our own CollabCafe and Hangar now too…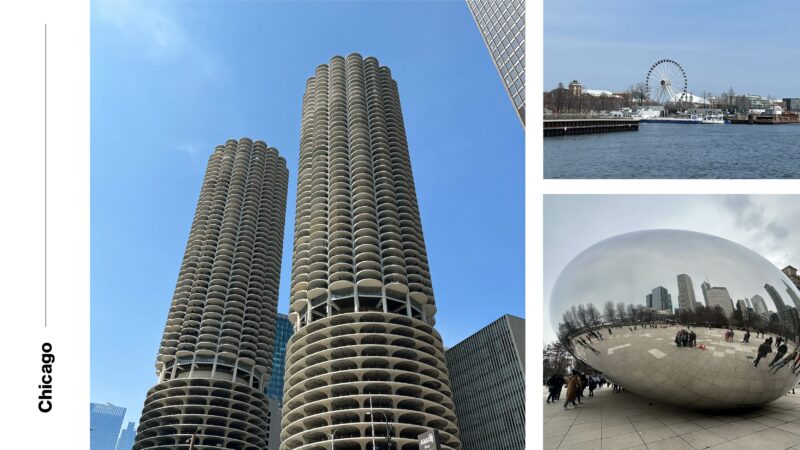 Chicago's architecture is legendary, and we got to experience it in a whole new way with a guided boat tour along the Chicago River. Architecture is something we often look to for inspiration as the unique forms of each structure spark new ideas in our own designs.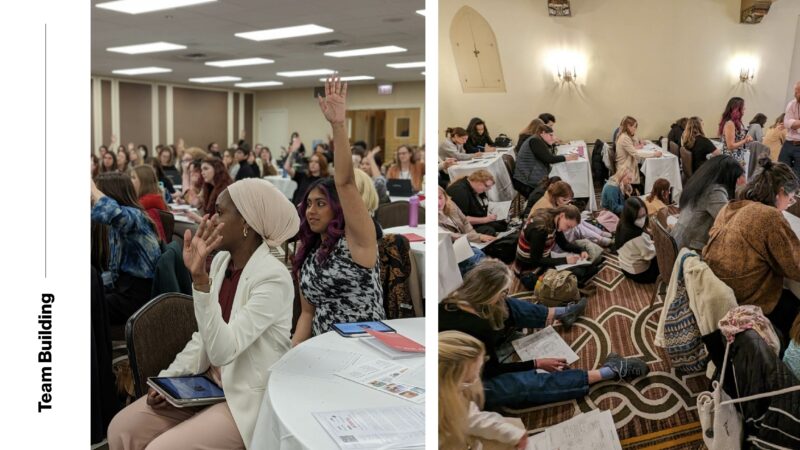 In addition to the meaningful takeaways and connections made at the event, it was an un-matchable team building experience to attend with a coworker. Spending time together (outside the walls of the studio) at events like this helps foster a deeper connected team, and we are already planning for next year's Women in Design Deep Dive!