9 New Faces Join the Team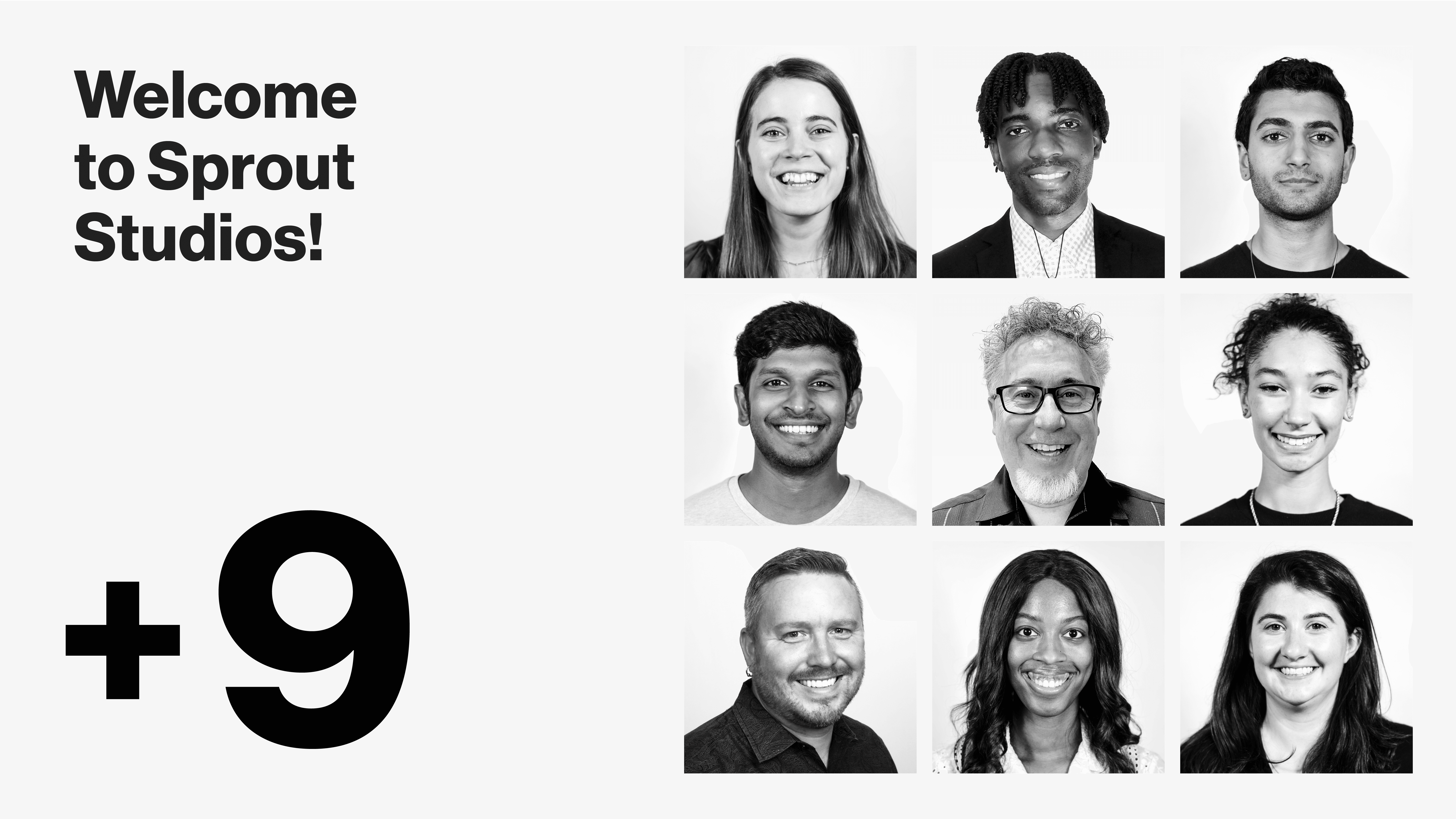 The Sprout team has grown! Meet the nine new faces that have joined our studio this summer.
Help us welcome, from top left to right (pictured above): Phoebe Lasater, Graphic Designer; Calvin Cottrell, Project Manager; Nayan Nanda, Industrial Designer; Gokul Beeda, Industrial Designer; Bill Valls, VP of Design; Angelina Andrews, Studio Manager; Robert Cheezum, Director of Visualization; Sheina Charles, Industrial Designer; and Emily Connors, Project Manager.
Stay tuned to our social media as we shine the spotlight on each new employee with an individual feature over the next few months.
We are still hiring for a few positions— Check out our Careers page for more information and to submit an application.