Women in Industrial Design: A Conversation with Maaike Evers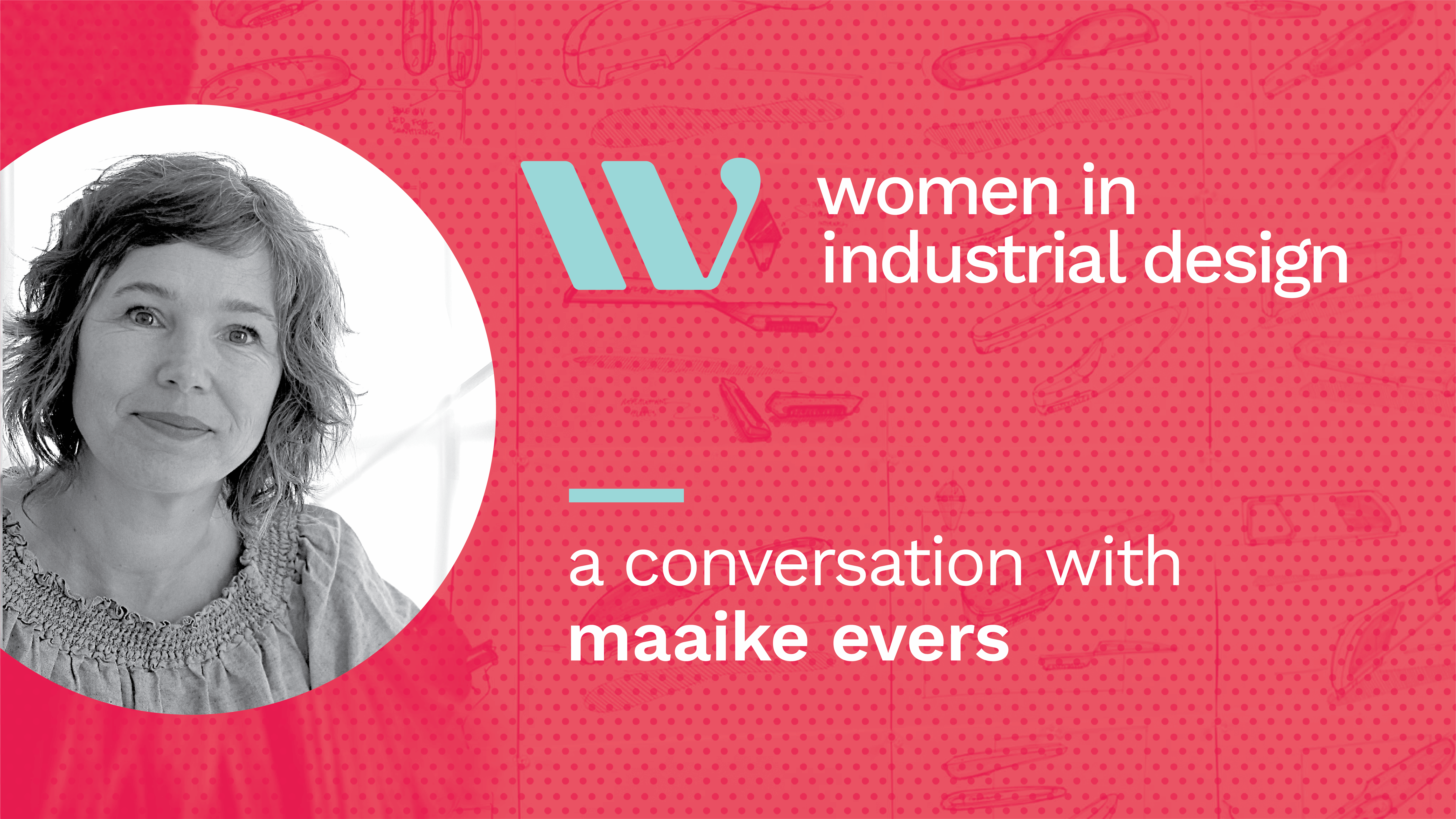 Last March during Women's History Month, we kicked off a year-long research project, examining the issue of gender gap in the industrial design profession. Along the way, we have been engaging with female leaders in the industry, to gain their perspectives and spark conversations that activate change. 
This month we sat down with industrial designer Maaike Evers, who co-founded San Francisco design studio, Mike & Maaike with her husband, Mike Simonian. The two designed the first production Android phone before their firm was bought by Google in 2012. In the interview, Maaike talked about her Dutch roots, finding her place in design, and the driving force that's led her way: creativity.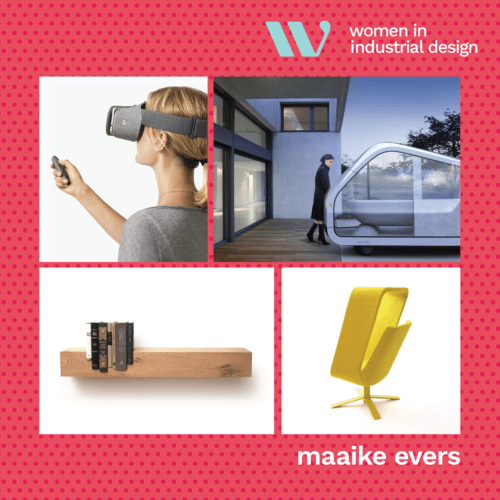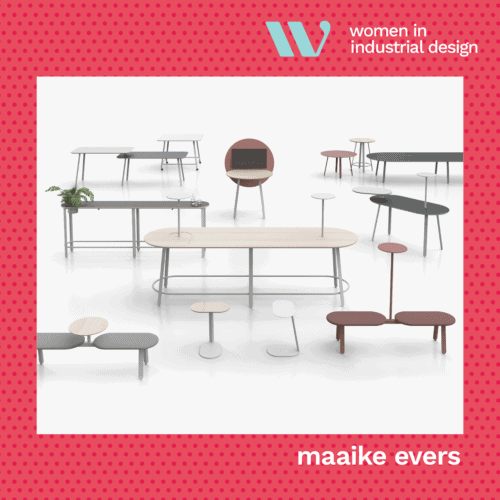 On gender as a hurdle in the design space. 
There are so many parts of the story of who you are and what you want to do in life that lead to finding your match in the world. Way more facets come into play in that story than just gender or some other face value identity element. I personally don't think I've ever really experienced my gender as a reason for encountering hurdles. I've heard stories of the struggles other women have had, and I really sympathize with them. But I personally have never really felt them for what I wanted to do or achieve.
I'm grateful that my parents pushed me to not hold back and to go for what I really liked at the time. They wanted to make sure that I found a profession where I could contribute and focus not only on things that I love but also on those where I had capabilities and skills. Stereotypes were definitely there for peers in high school. The parents of my friend at the time encouraged her to aim lower even though she was very capable. She was held back by her parents probably partly because of her gender. So, it's not like I didn't see it around me.
On finding industrial design as a pursuit.
Design is very apparent in Holland. It's everywhere. Anything you encounter there or touch or see is considered. My parents didn't know that the design profession existed in the sense of industrial design. But they said: you have skills in math and engineering and you're always drawing, sketching, and making things. So, you should probably find something in that space. My arts and craft teacher in high school also recognized this and encouraged me to make a portfolio. I visited schools for packaging design, engineering, and art schools. But when I visited The Design School in Eindhoven I was just like, "Wow, this is it. This is exactly the world that I can see myself in." 
On the ideal company culture for creative teams.
I believe that the ideal company culture is a symbiosis of giving and taking and learning and teaching. Ideally, everybody comes together with an open mindset like, "I wonder what today's going to be like." Or, "I don't understand this right now, but I'm going to try and see what happens, and maybe it'll work out." That sort of openness is very important to me. What I have also found important is that design teams need a safe haven to wander and explore and not to have an immediate rationale for everything. Because of the type of work we do — very creative work — you have to stay open. Keep the stereotypes out. Otherwise, you can't really imagine. That's kind of the nature of the beast.
On starting a design studio with her husband, Mike. 
In 2005 we started Mike&Maaike because we were looking for a broader scope of work. The Bay Area has an abundance of tech-focused clients, which can feel creatively limiting over time. The design studios here at the time would come up with these "design sprinty" exercises to keep their designers creative and happy. During these concept explorations, designers were allowed to think creatively outside the typical client portfolio. We wanted to find ways to bring more variety into our client portfolio so that we will be asked to do more of the fun work. This became our goal.
The way we ended up achieving this was by creating a new body of work that reflected more variety and by setting a goal of 50 percent self-initiated work, and 50 percent work for clients. 
The goal for self-initiated work was to license the ideas or find partnering companies to manufacture the work. Being able to show more variety in our portfolio ended up attracting a broader range of projects. 
I don't think we've ever really focused on only making money. Our focus has always been on being creative. That's the most important thing in our lives, the thing that's driven us. 
And for me, I get a lot of satisfaction from working with people too, helping people.
Advice for first steps, and next steps, in your design career.
Consider multiple internships to learn where you "fit in." I always advise students to try to do more internships. Sometimes people focus on just doing one, getting out, and being done. If you can do multiples before you graduate you get to know many more people, you can start making connections. You also start to understand what is a good fit — as a designer and as a person. You learn where you feel comfortable and where you're excited to grow.
Join a studio culture that fits your work style. I was able to do three internships before graduating. I worked at Philips and for a consultancy in Holland before I went to the United States to intern at Fitch. This provided a great cross-section of experiences. The consultancy internship, for example, was incredibly hierarchical. The students took care of the coffee and the lunch. It wasn't a gender thing but a hierarchy thing. We were for instance not able to talk to the founders, and that just didn't feel good to me. It did not feel creative. I learned very quickly that I needed to stay away from companies with that kind of culture.
Never stop learning. Find a company that offers a place where you can keep learning. A place where you get a lot of responsibility. Where you feel like you're thrown into the deep end. Where you are encouraged to contribute to the many areas of the organization. Where you feel like you're being listened to. And where the organizational structure is open to learning from anybody, no matter how old or young, or whatever the size or shape of their teams. 
Stimulate growth in your career and yourself with new pursuits. I've learned over the years that it is important to me to try a lot of different things. I would not want to get stuck designing only consumer electronics. And If your portfolio only contains consumer electronics, you will likely only get CE projects. It also becomes hard to innovate or think differently in that space because you're not fueling yourself with work at different scales, or with different materials or material manufacturing processes, or just different approaches to problem-solving.