CES 2020 Recap: Launches, Lessons, and a Smart Potato?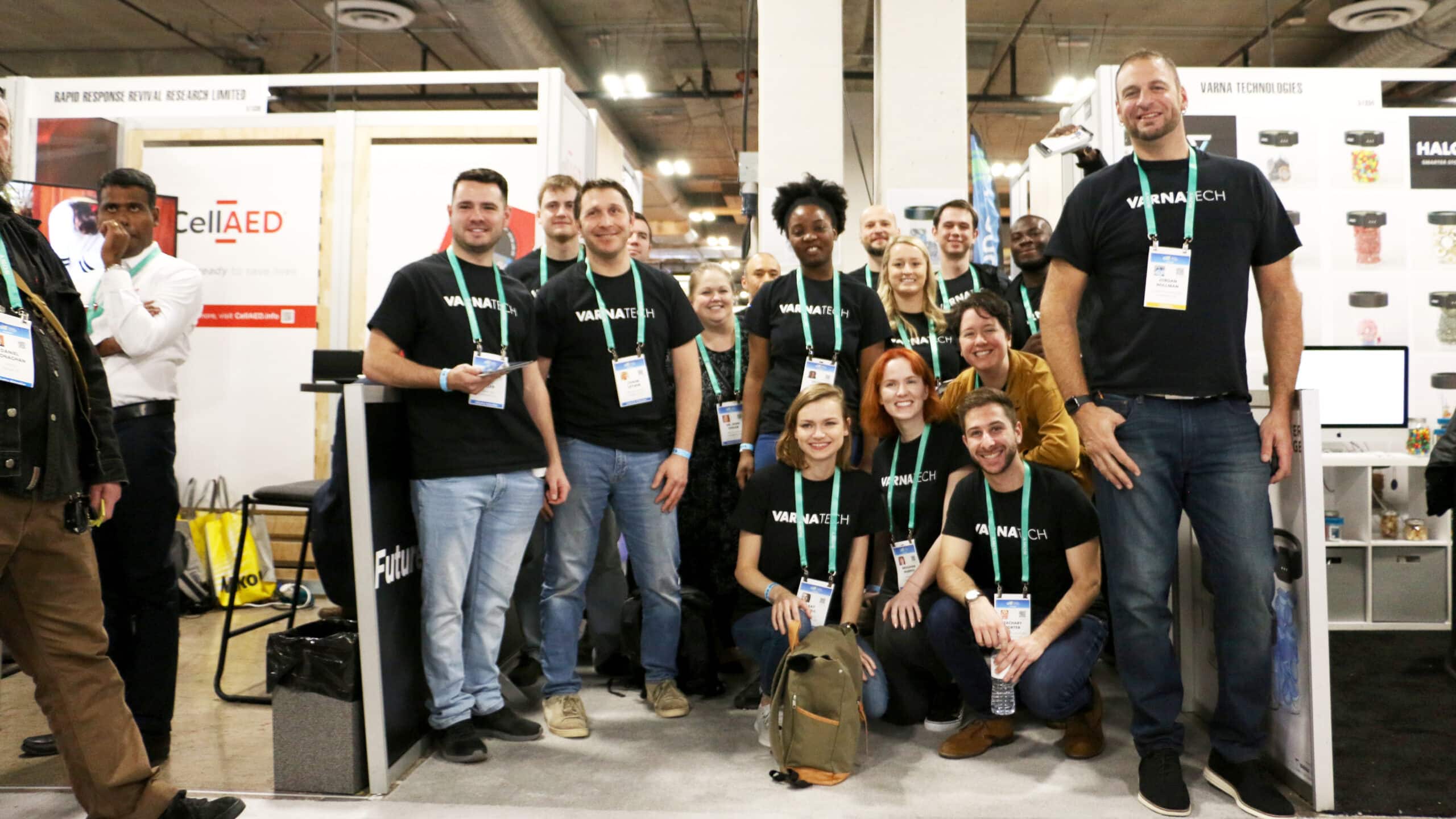 After almost 20 years of attending CES, the largest consumer electronics show in the world, this year proved to be unlike any other. 
Not only did we have two huge product launches, the Seagate Lyve Drive and Duxianna's in-bed DUX Element, we also debuted our newest Sprout Lab's brand, Varna Tech – a storage and security device company dedicated to solving home and business storage and security needs with innovative hardware and software solutions.
With the assistance of 25 MBA students from Suffolk University and Jordan, Sarah, Zach and Rich from the Sprout team, we introduced Varna Tech's first two products, the Halo and Halo+ to over 175,000 industry attendees. These smarter storage devices are designed to fit onto any wide-mouthed mason jar and provide peace of mind for your valuables. While the official product launch won't take place until this Spring, we are stoked about the response Varna Tech garnered at CES 2020, and can't wait for what's to come! Read some of our favorite CES coverage here, here, and here. 
Even with all of the exciting things happening for Sprout during this year's exhibit, we made sure to walk around the various show floors and check out the latest and greatest innovations from the tech world. Some of our favorites included, a parallel reality system constructed by Delta that tailors airport messages to each individual traveller, Sony's Vision-S concept car, and the world's first smart potato –  you heard that right. Not to mention the awesome new product lines presented by Seagate and Duxiana. It's always fun to watch our clients crush it, and we're so proud to partner with these talented teams.
Oh yeah, to top it all off, we attended a huge blowout sponsored by Keyshot and Core77, partied at the Mistywest's Founders + Friends event,  spent an entire day taking over IDSA's insta account, and even caught a glimpse of a Sublime concert – making CES 2020 one to beat.