Things We're Loving Lately ♡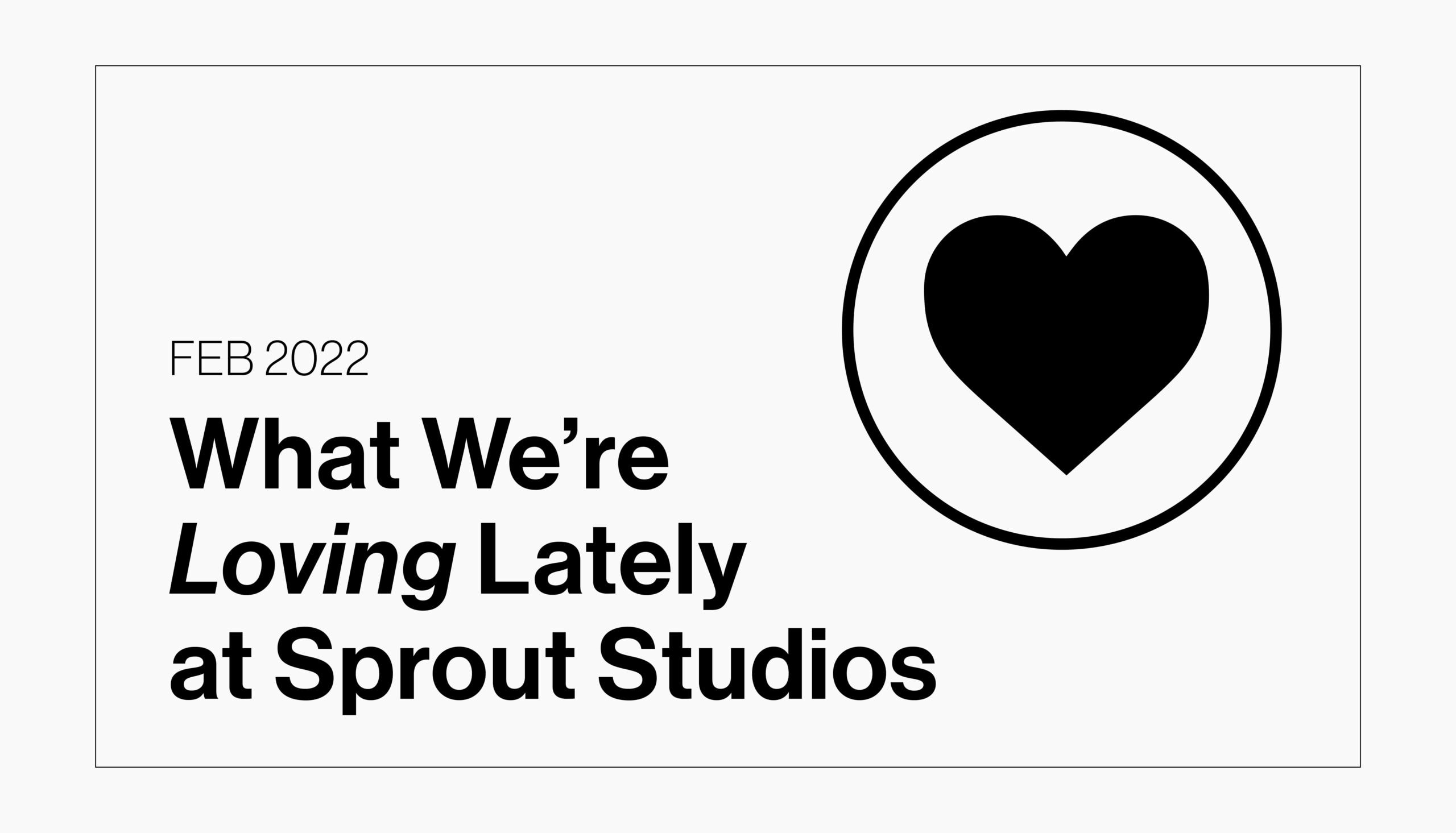 February is the month of love, and we are feelin' extra festive. On the blog today, we're sharing a round up of the things that have captured the hearts of our designers lately.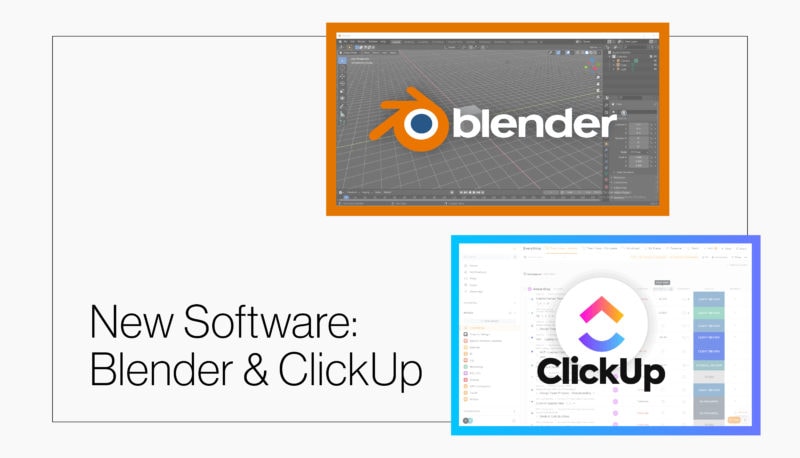 Over the last few months we've added several new software to our studio workflow, and there are two that we just cannot stop talking about:
Considered the new best friend of our Viz team, Blender is a free (!!!) open-source 3D computer graphics software used for creating models, motion graphics and more. We have been experimenting with new techniques and skills for animation, visual effects, and all things 3D.  
ClickUp is a project management tool that allows for easy, instant collaboration between team members. Exchange files, notes, and provide feedback all within the app! As our team and work load has grown over the last few months, we have relied heavily on ClickUp to stay organized and on time.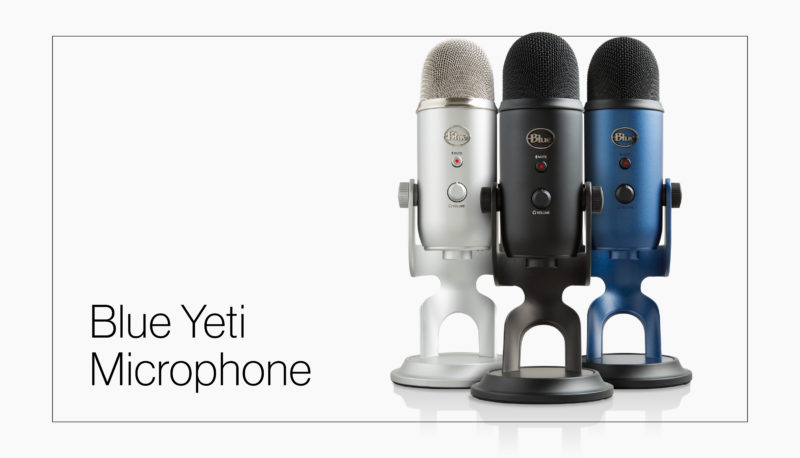 After trying multiple microphones over the years, we have finally found a winner— the Blue Yeti. Nicely priced around $100, the microphone reliably delivers professional quality, crisp sound. Sitting proudly on our conference room table, our virtual meetings have never sounded better!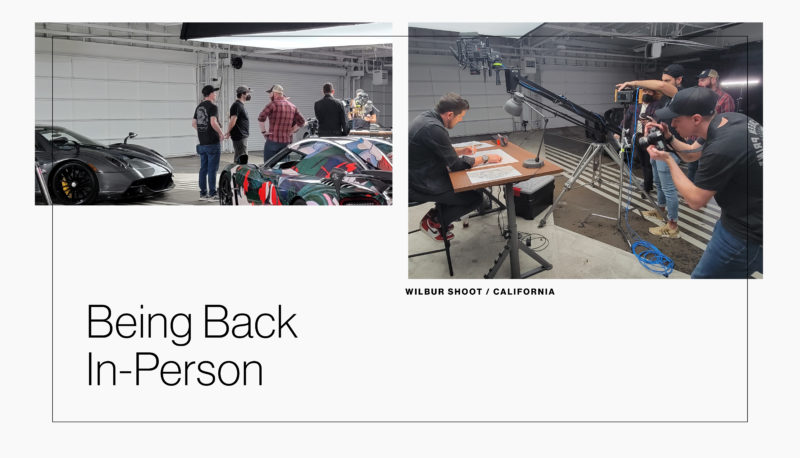 Recently, a few members of our team traveled to LA to spend a week working on-set with one of our favorite clients, Wilbur Watch Co. The team returned to the studio absolutely buzzing with inspiration from the in-person time spent with fellow creatives. Although we are proceeding with caution, we are excited to be adding in-person client meetings and collaboration to our calendars once again.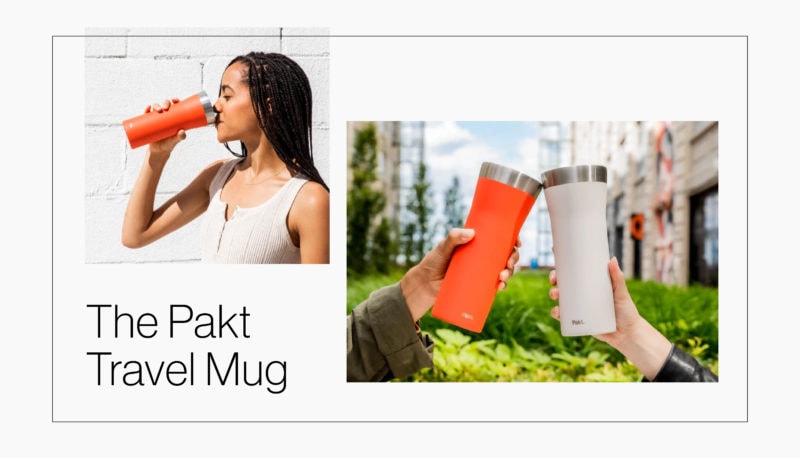 We love Pakt's new Travel Mug so much that we included them in our client gifts this past holiday season. The leak-proof mug features a vacuum-insulated double-walled construction that keeps drinks hot for 8 hours or cold for 24 hours, and a clever lid allowing you to drink from any side of the mug 360° around. The Sprout Viz team also collaborated with the Pakt team to create an animated video for the mug launch. More on that soon…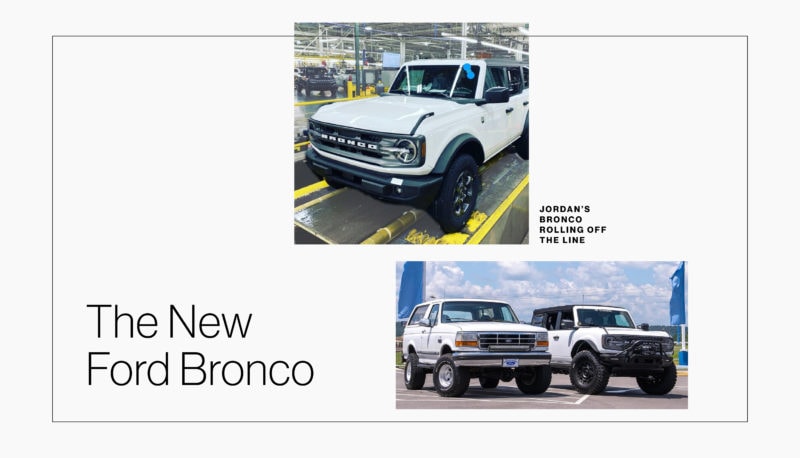 After much speculation from the design community over the past 15+ years, the full size Ford Bronco has finally hit the roads. The new Bronco leverages the soul and design DNA from its first two generations, with some sweet updates. Fun fact: Jordan Nollman, our CEO, previously owned 3 late model white Broncos.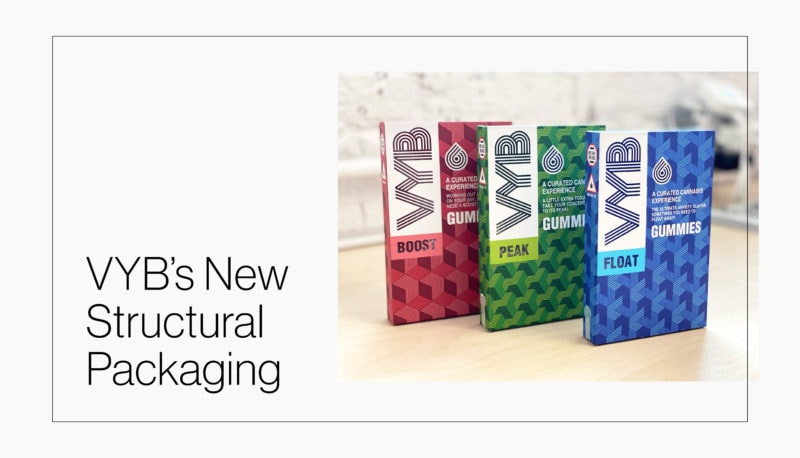 Almost 5 years after Sprout designed VYB's branding system and packaging, VYB recently updated their structural packaging. We love to see how well the system has translated and the overall success of this effect-based cannabis brand.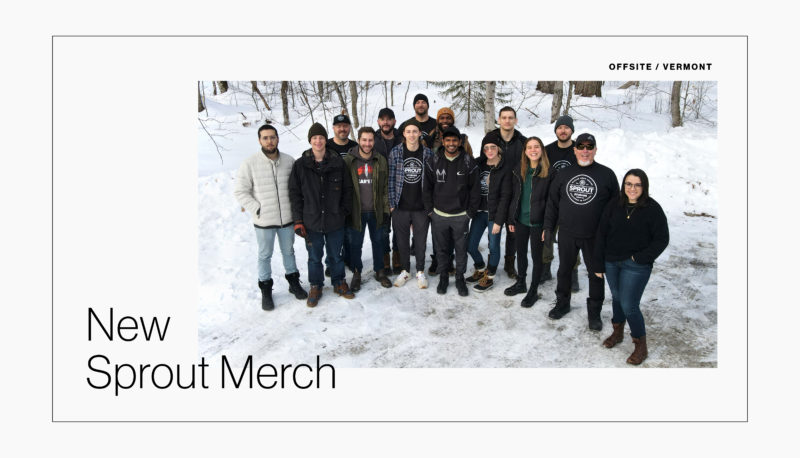 Lastly, we can't get enough of our new Sprout swag. After a long wait due to back orders on everything, a fresh batch of Sprout-branded sweatshirts, sweatpants and snapbacks arrived just in time for our group ski trip. (More on that adventure, coming soon!) We are working on a website upgrade to allow friends of Sprout to snag their own swag, too.
What's caught your eye and captured your heart lately? We'd love to hear about it.