Sprout Celebrates March Madness 2023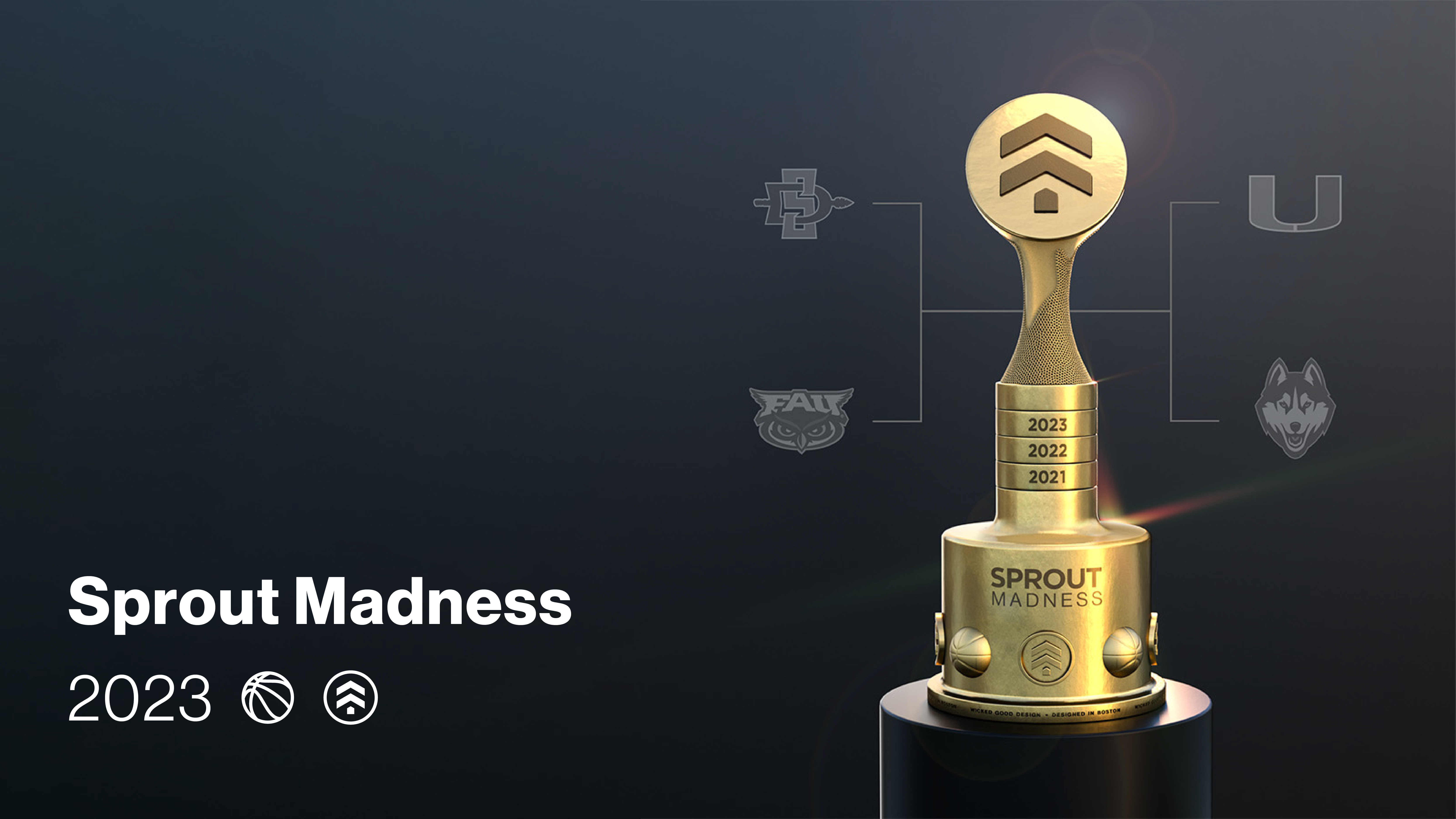 With the end of March Madness comes the crowning of a new owner for the (highly coveted) Sprout Madness trophy. The entire team took part in the 3rd Annual Sprout March Madness Bracket Competition which puts bragging rights, a cash prize and a sweet trophy on the line.
Part of the excitement of the tradition is the unveiling of each year's trophy. Originally developed by industrial designer Nick Abbott with future customization in mind, the multiple parts of the trophy can be disassembled and switched out as a new designer takes on the challenge of personalizing the prized possession each year.
And with that, a Sprout tradition was born. 
This year the honors of updating the trophy went to visualization designer Spencer Cummins. He used 3D modeling software Blender to build a new base for Nick's original design, which was then rendered in Octane. Stepping into the Sprout workshop, Spencer prepped the 3D print with PreForm and ​​used our Formlabs Form 3 printer to produce the final model.
The competition was largely dominated by two people — visual designer Hannah Rowlett and art director Ryan O'Donnell. One chose their entire bracket at random and the other diligently picked each team after consulting numerous sources.
Ultimately, it was Ryan who took home the win. We'll let you guess which strategy he credits! 😉