Recap: The Inspired Home Show 2023 #TIHS23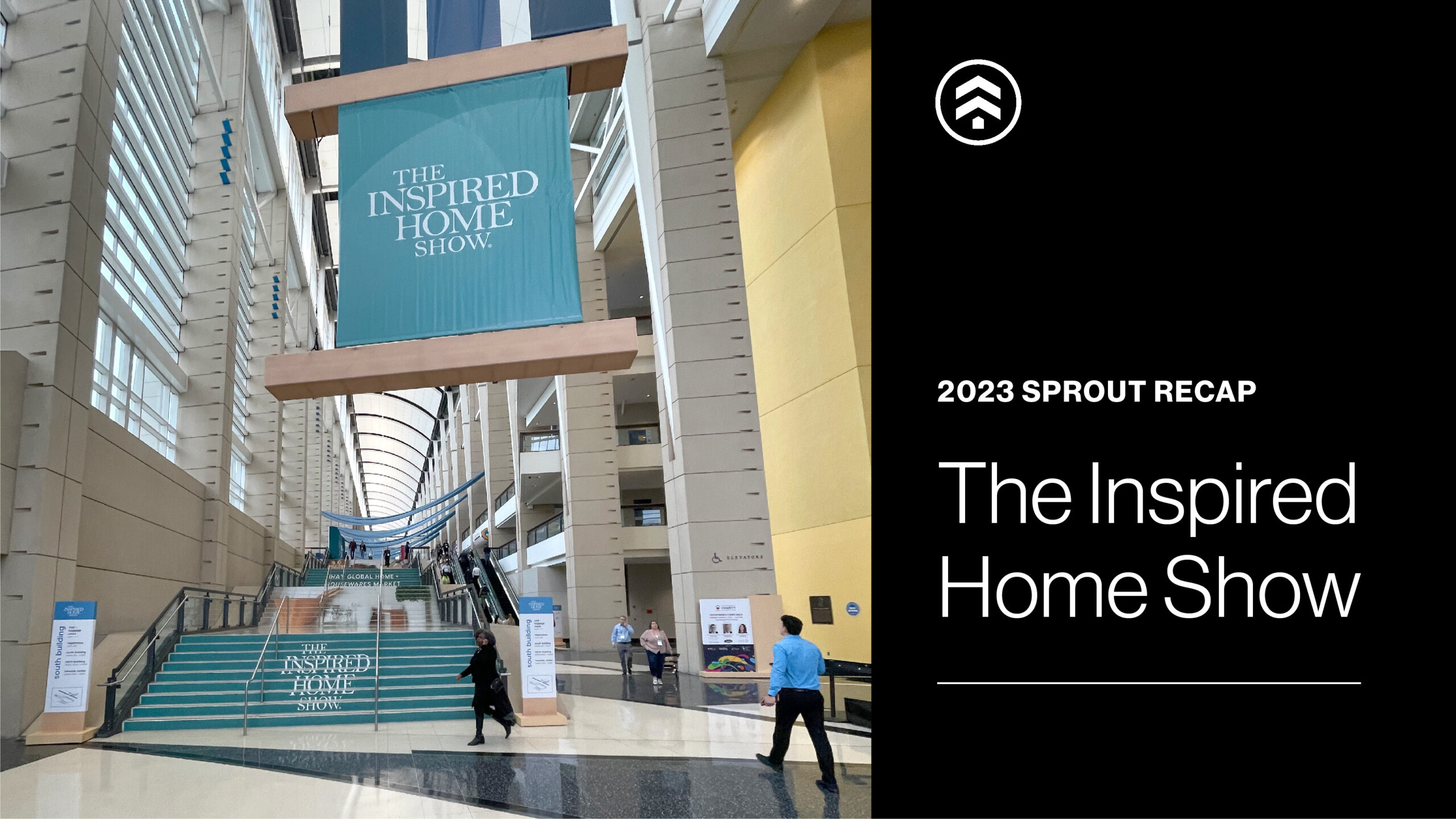 Show season continues for Sprout and we headed to Chicago last week to check out the 2023 Inspired Home Show. We've been attending IHS for nearly a decade, and compared to years past the show was noticeably smaller in both attendees and exhibitors present. That being said, more than 1,600 exhibitors — including the return of key brands like OXO, Newell, Lifetime Brands and SimpleHuman — and nearly 30,000 people from 125 countries came together to discover the latest and greatest in home and housewares.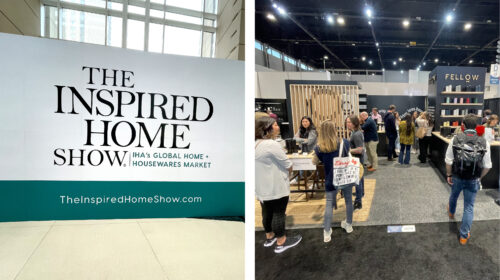 IHS is a CMF-lovers dream. Logistically, one of the easiest introductions is products in new colors to recapture attention so, naturally the show featured a slew of color and finish options.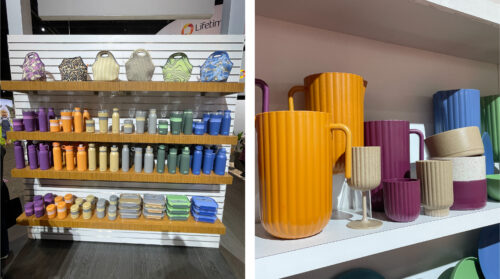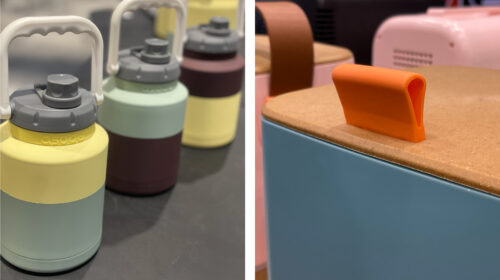 One of our favorite trends was the use of faux and real wood with metals and color.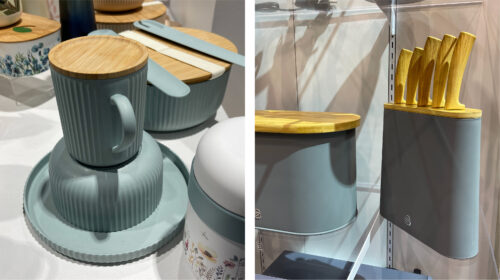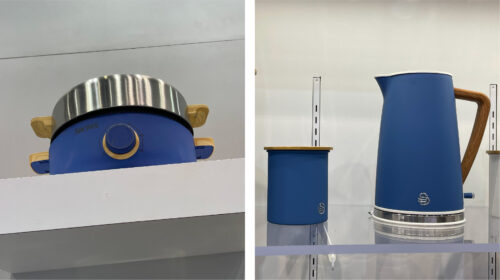 Pantone unveiled seven color palettes in their ColorWatch display, which are a reflection of current design trends and influenced by both art and science. Color expert Lee Eiseman, Director of the Eiseman Center for Color Information and Training and Executive Director of the Pantone Color Institute, explained that each one speaks to a different way consumers can move forward in our post-pandemic world in a positive way. Seeking relief from the last few years, today's trends show that we are filling our lives with color and curating collections of things that evoke optimism and rejuvenation.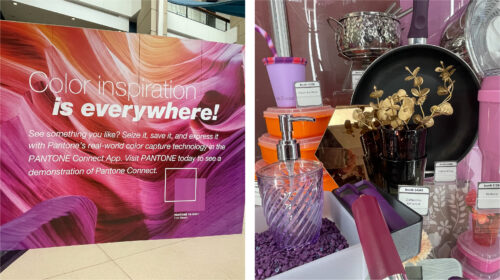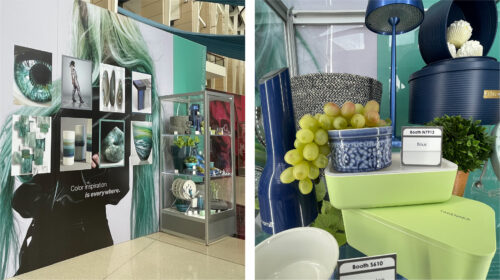 We were excited to walk the floor with our client, Fit + Fresh, a pioneer and leader in the insulated bag category. It was great to spend time with their team and see the Fit + Fresh brand in action on the heels of our recent project kick-off. (More on that soon!) We also have to give kudos to their team for their clever booth design — showcasing their collections through user profiles, color-coordinated with bold vertical stripes.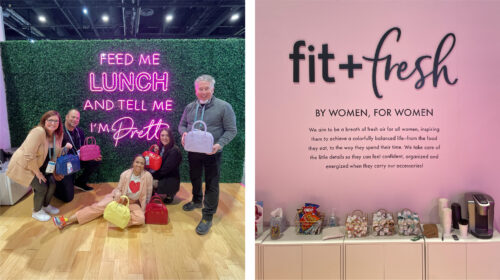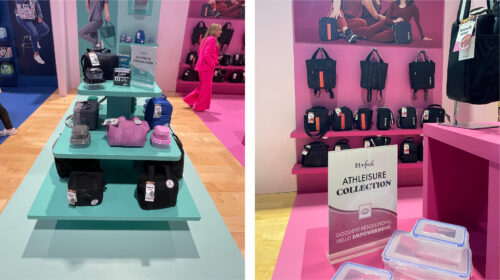 The annual Global Innovation Awards (gia) awards recognize excellence in the home and housewares industry, and the finalists often become some of our favorite new products. A few contenders for our future favorites include: 
SimpleHuman's Paper Towel Pump — a paper towel holder with an integrated pump to spray and wipe for a quick cleanup.  
The POPit Jar Opener — a vacuum-sealed jar lid remover which works by equalizing the pressure rather than conventional products that approach the problem by increasing grip. 
Lomi's Smart Waste Composter — a countertop appliance that turns food waste into nutrient-rich compost.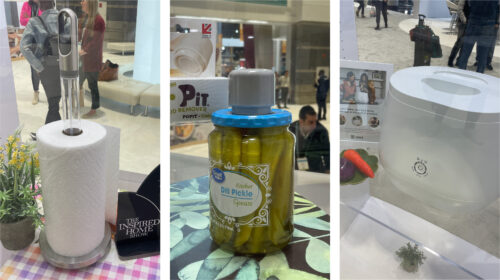 Pakt bags — friend and client of Sprout, and former gia award finalist — showcased their responsibly sourced minimalist travel gear.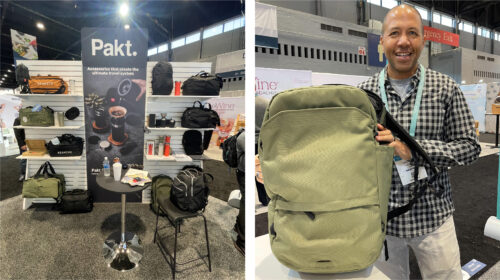 We saw food containers in every shape, size and material. Both Bioloco and Takenaka had collections that caught our attention for their sleek forms and use of color.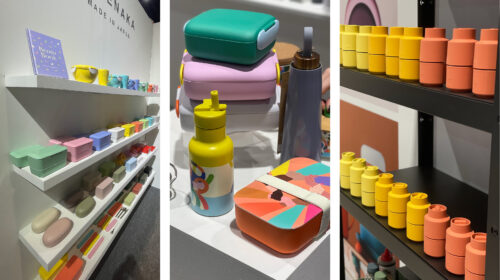 The busy show day happened to also be National Industrial Design Day, which we toasted to at dinner that evening with a few long-time friends and fellow industrial designers.
Until next year, IHS!