"Vote" Design Challenge Recap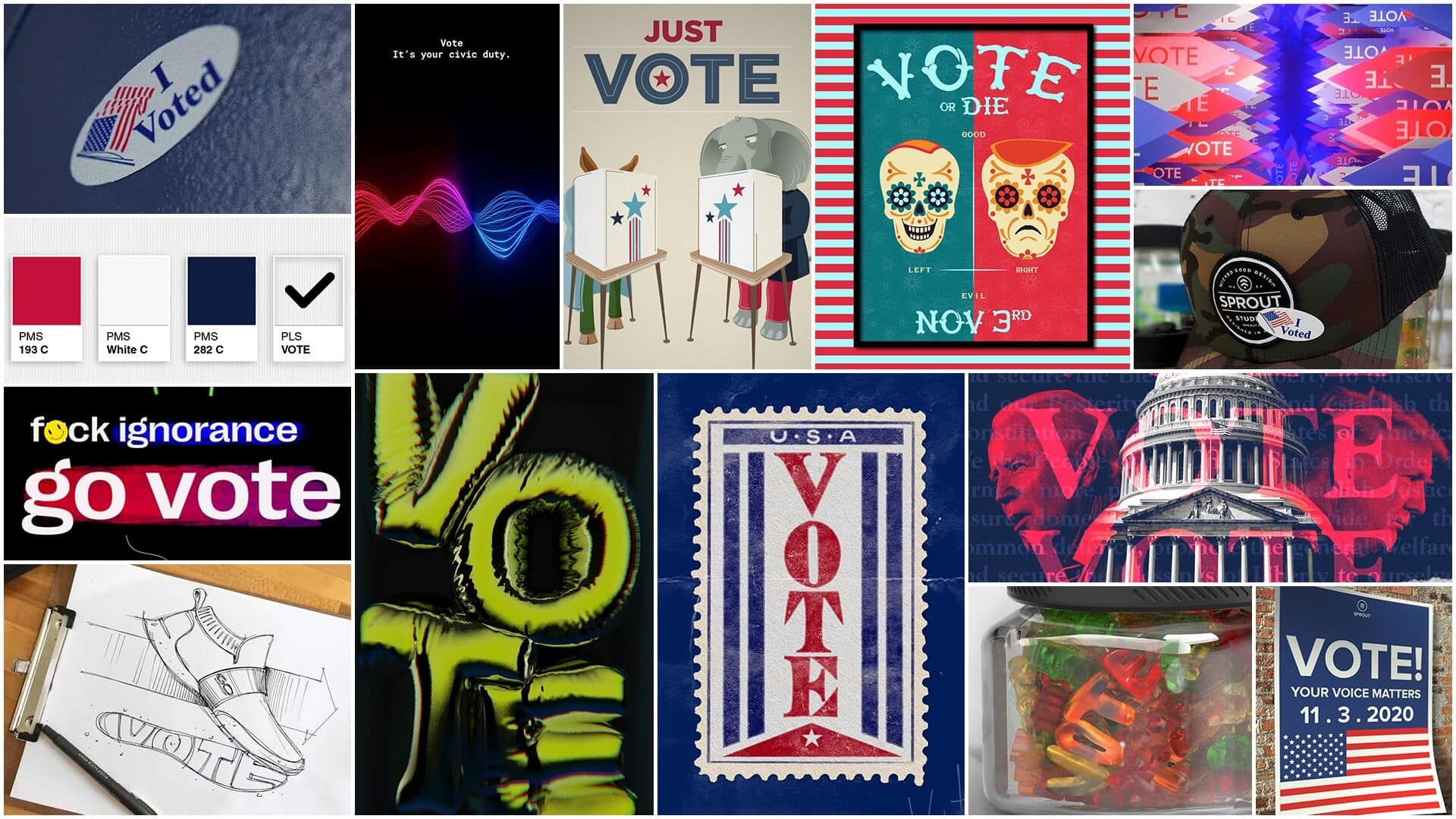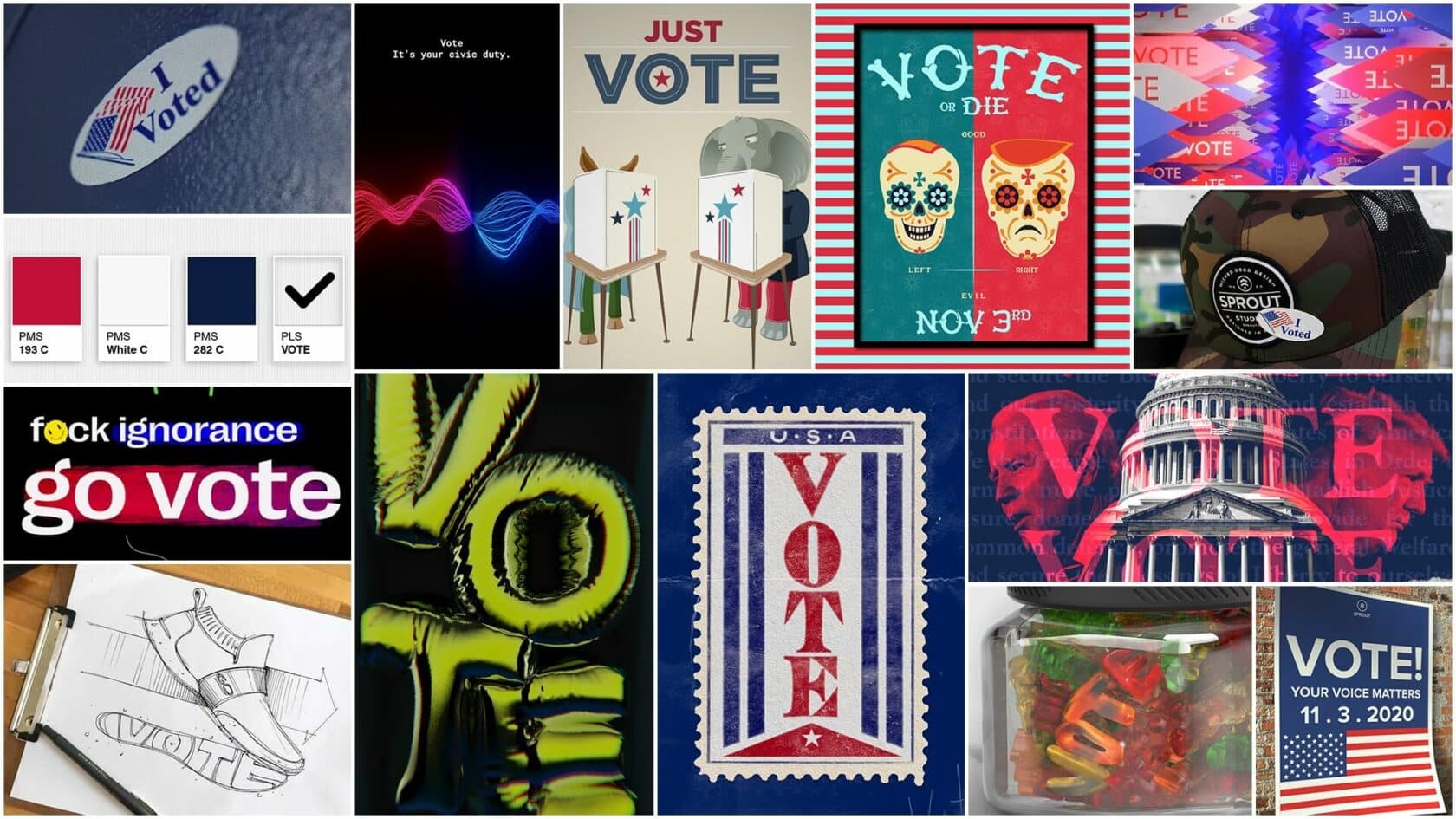 In the weeks leading up to Election Day, our Instagram stories featured a post-a-day encouraging our followers to get out and VOTE! Each member of the Sprout team was given complete creative control of their own post, and the wide variety of designs is truly representative of the melting pot of personalities that make up our multidisciplinary team. In case you missed it, here's a recap of some of the designs: 
Director of Industrial Design Matt Bettencourt kept it classic with this hand sketched sneaker design.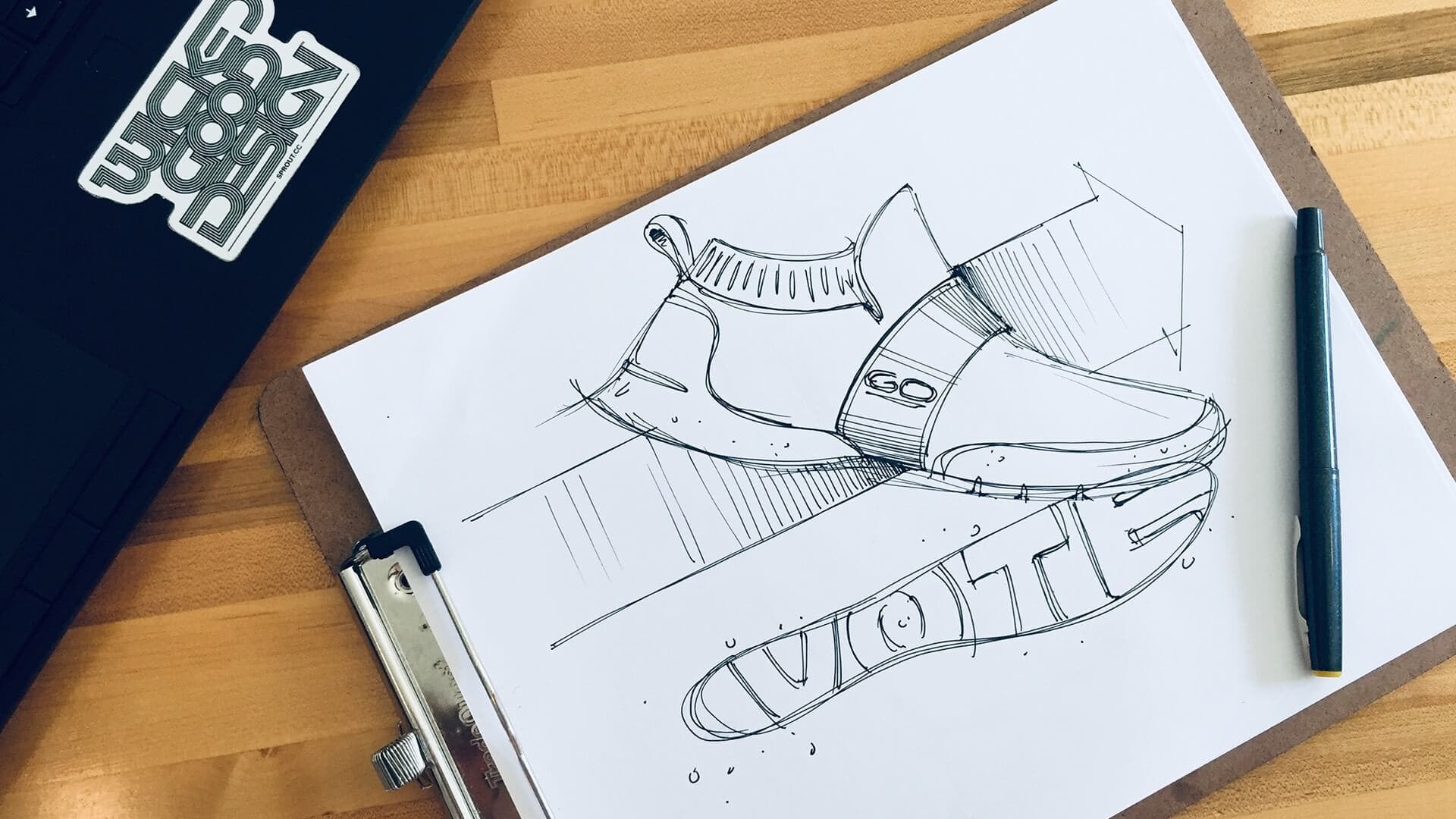 Jordan Nollman, our CEO and founder, was inspired by the Day of the Dead. He also shared a glimpse at the hand sketch process for his design.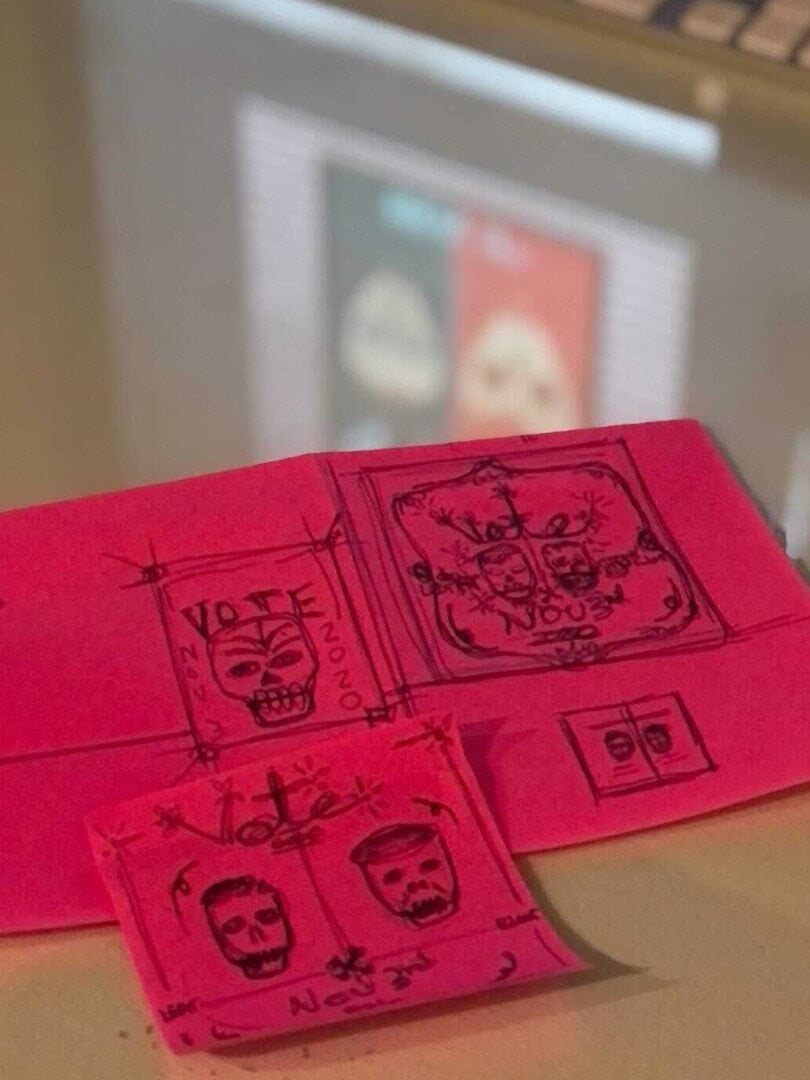 Jordan's Sketch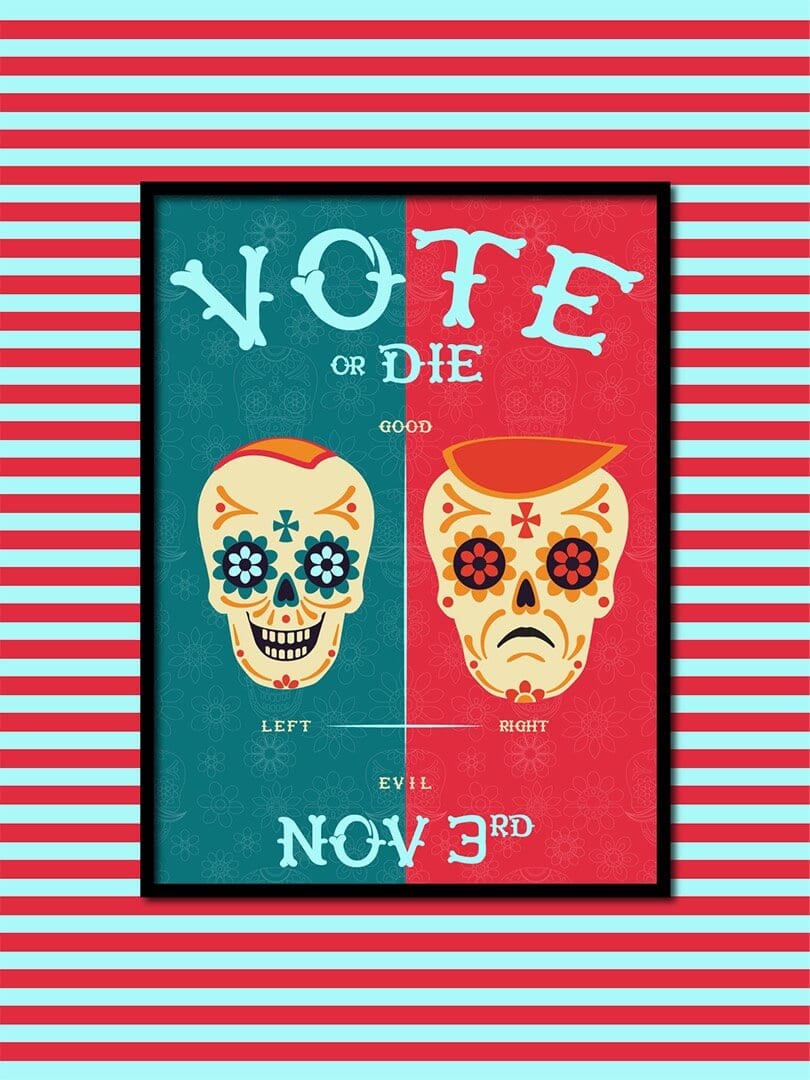 The final result
Julia Milano, CMF Specialist and Industrial Designer, paid homage to one of our Sprout Labs companies, Varna Tech, with her image.  Yes, those are real alphabet gummies that she special ordered for the shot!  She began by photographing "VOTE" spelled out in a glass, and then produced the final image using KeyShot and PhotoShop.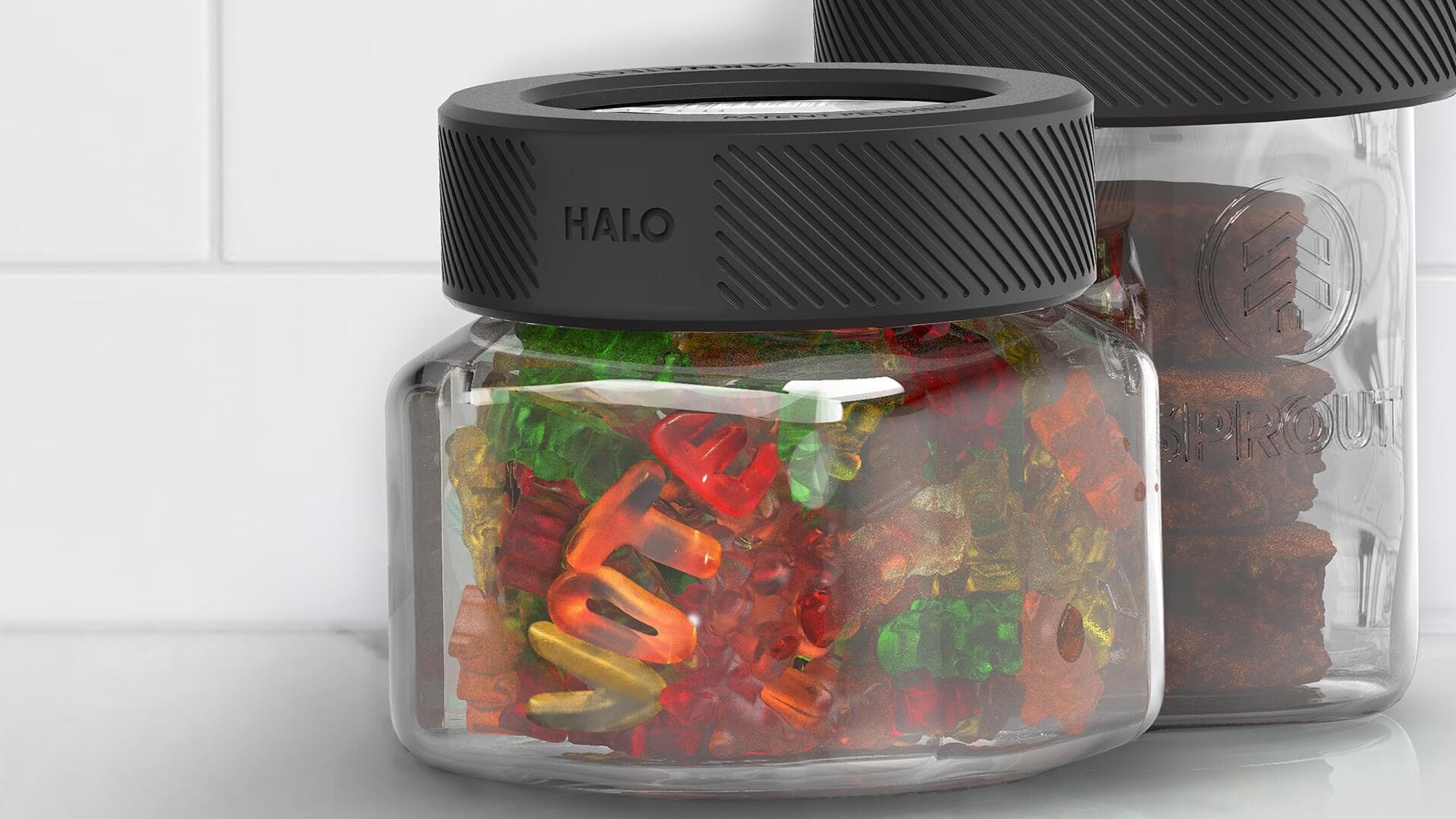 Check out this vintage postage stamp by Visual Designer Ryan O'Donnell.  Each letterform was hand drawn, and the image was created with an iPad, textures, and Photoshop effects.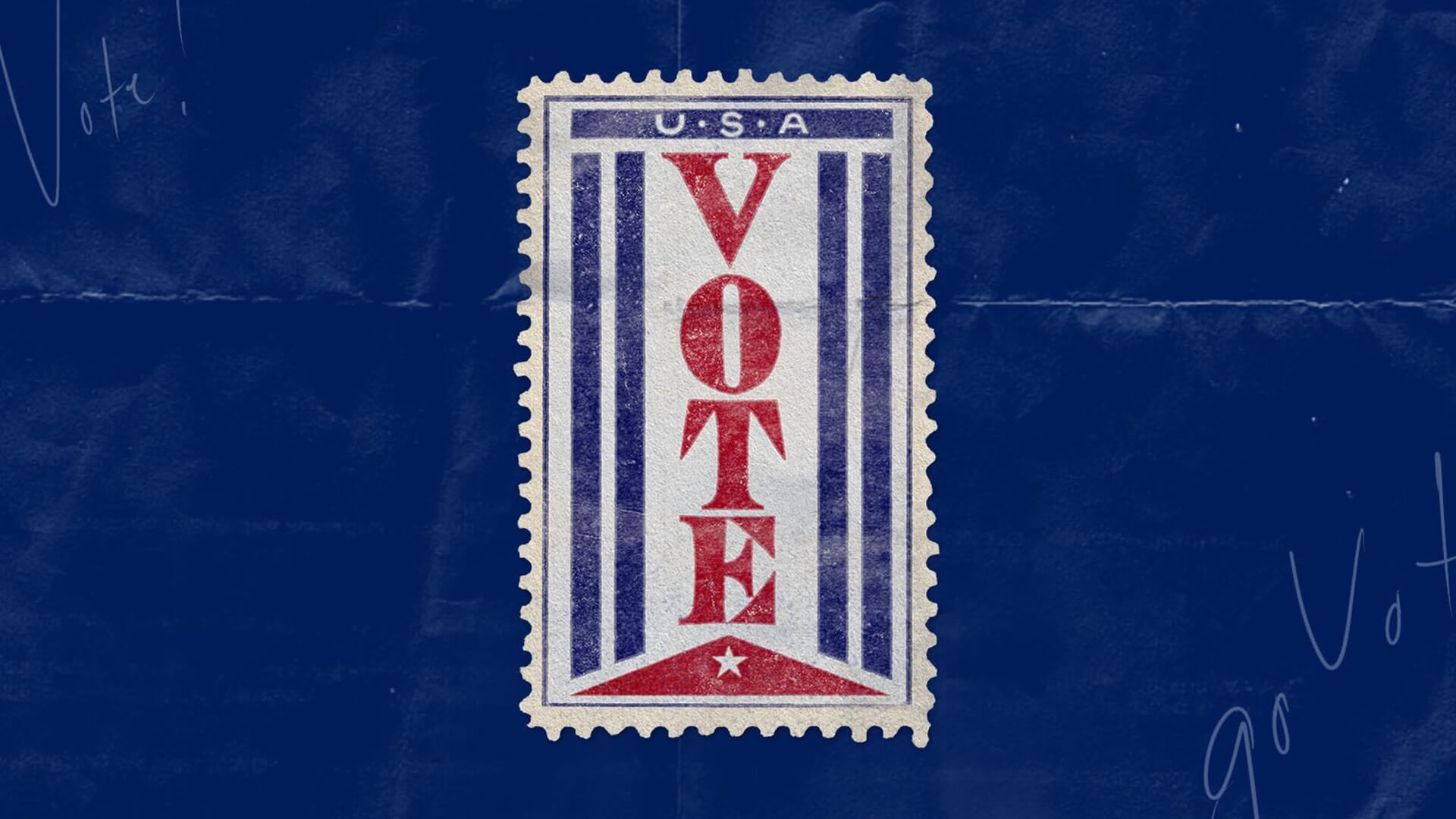 Industrial Designer Collin Murray developed his design digitally. First he used the cloth simulator in Blender to inflate the 3D letters, then he produced the render in KeyShot.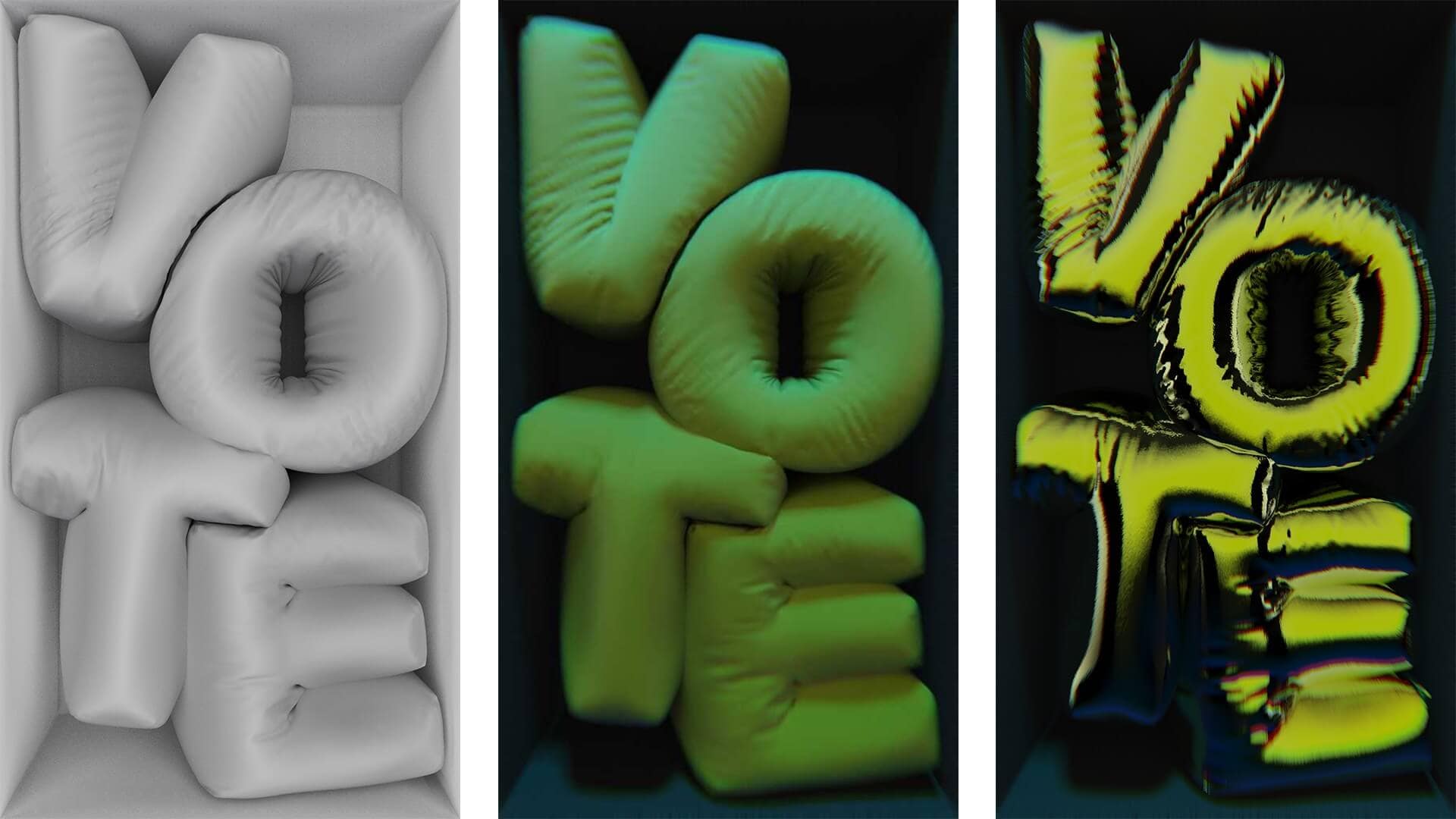 Even our Project Manager, SeJun Lee, got in on the action (and truthfully, his design has been deemed the office favorite).  Normally buried in client emails and balancing budgets, Sej gave Procreate a whirl for the first time and even broke in his new Apple Pencil for the occasion.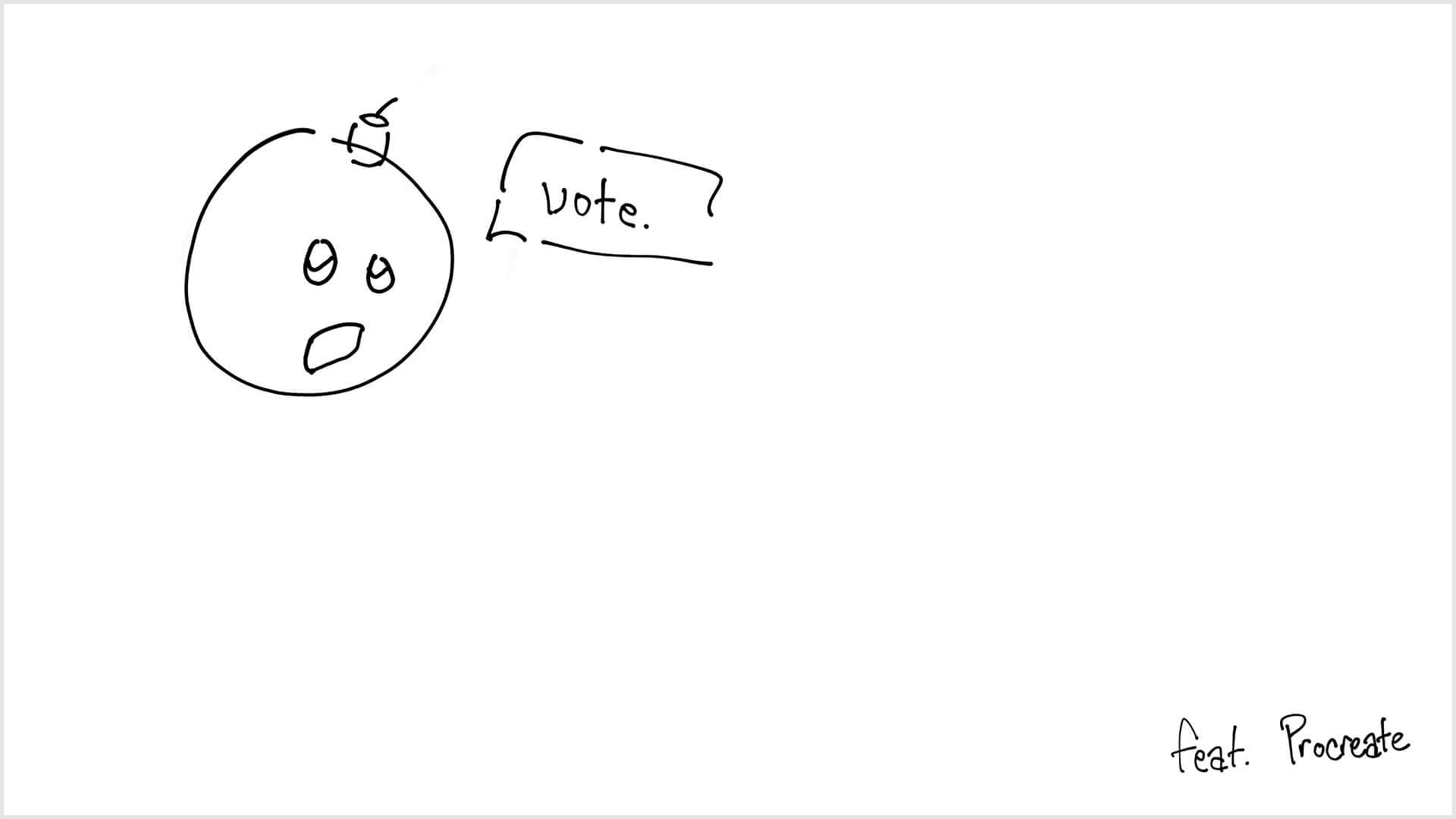 Whatever your politics, we can all agree that having your own voice and the right to make it heard is pretty rad. To see all 16 designs, check out the "Vote Countdown" highlight on our Instagram page.