Cross-Disciplinary Collaboration: Mash-Ups of Our Favorite Brands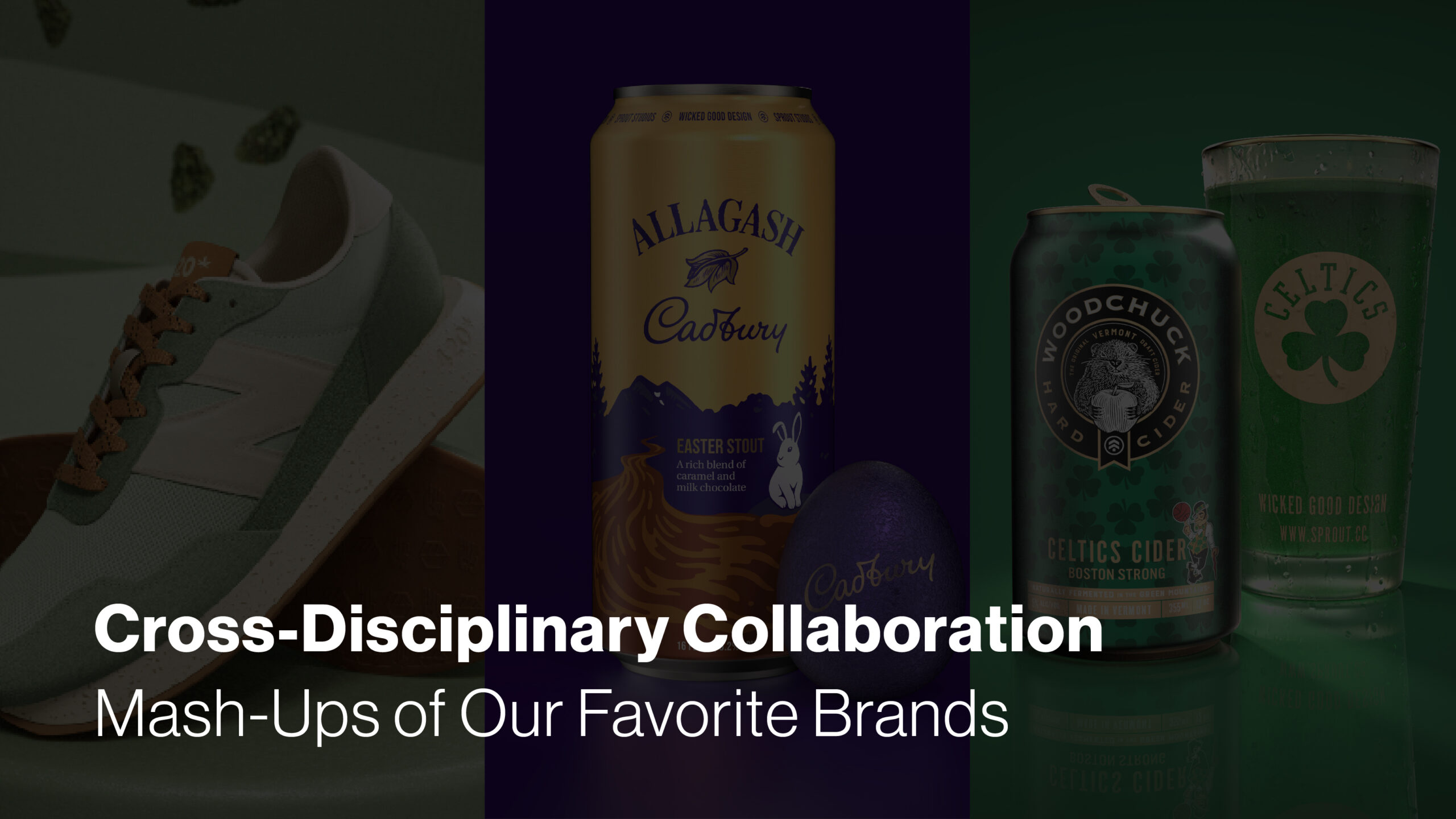 Over the last month, the Sprout team has been designing a series of (spoof) collaborations with some of our favorite New England-based brands. The interdisciplinary exercise allows our designers to work with new team members, explore skills & software, and have a little creative freedom outside client work.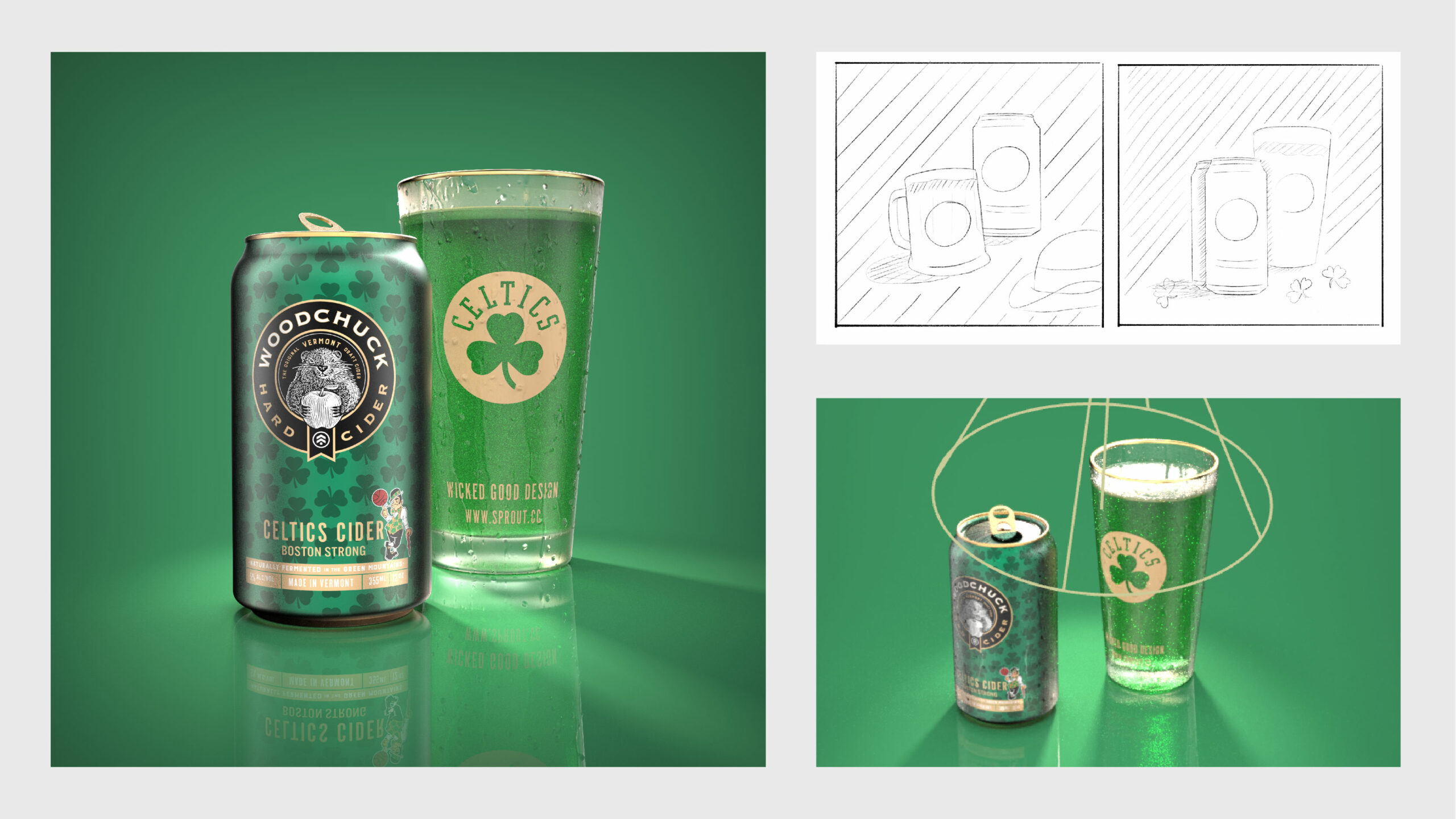 Woodchuck Hard Cider x Boston Celtics
3D Rendering ● Graphic Design
In celebration of Boston's favorite holiday, we developed this St Paddy's Day-themed twist to our Woodchuck Hard Cider packaging project. After early-stage Solidworks scene development by industrial designer Jonathan Han, packaging graphics were designed by art director Ryan O'Donnell in Adobe Illustrator. The assets were then polished to photorealistic perfection in KeyShot by industrial design director Rich Orsini. Chuck, you look good in green!