Dog Daze of a COVID Summer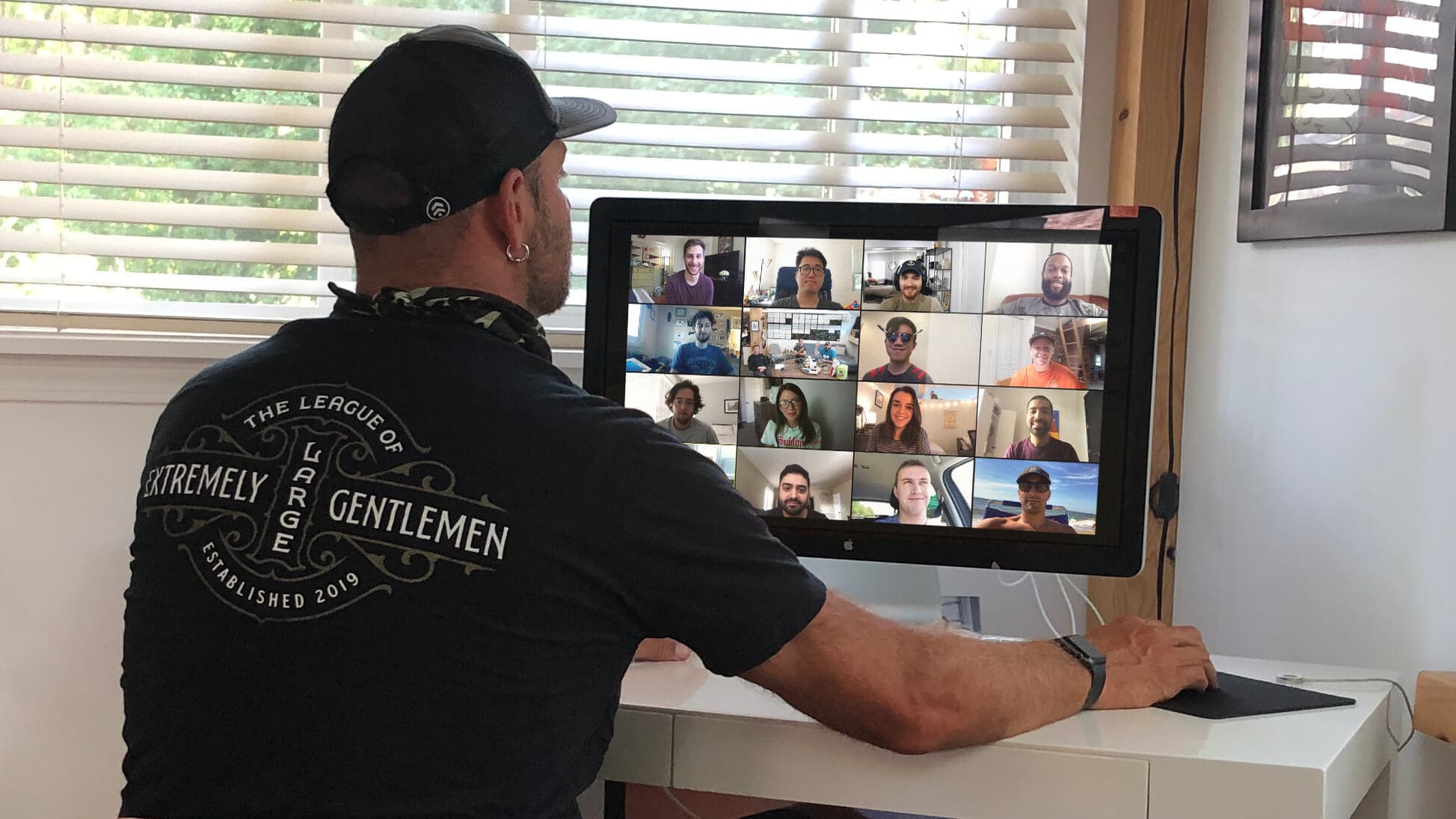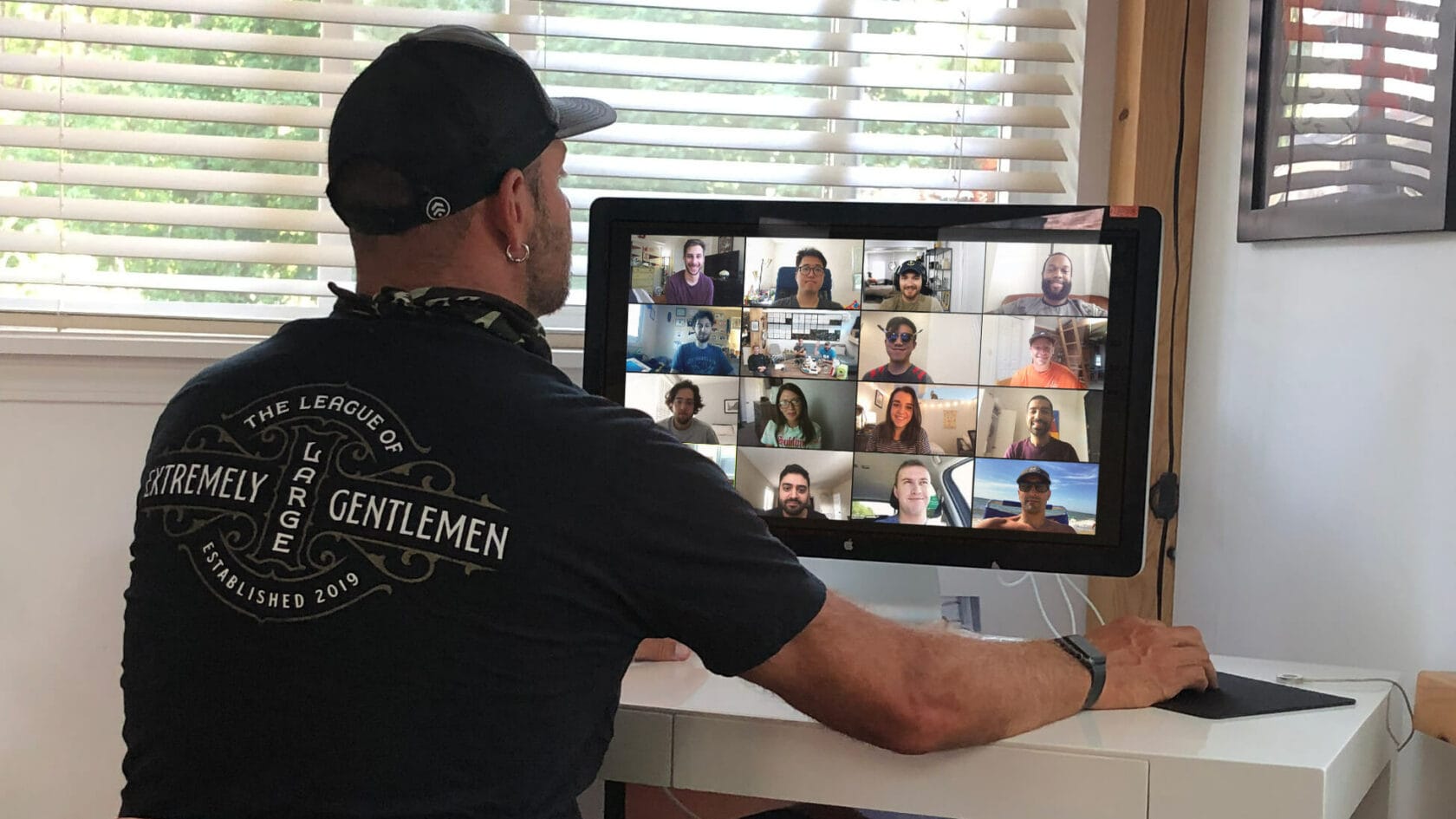 WFH & Adapting to Change
We are now about 6 months into COVID and I wanted to give an update on how things are going at Sprout. Overall, we have kept our focus on the strongest possible recovery for Sprout as we continue to innovate around creative solutions for our clients in these uncertain times. We are still cautiously optimistic and, as of this month, we are close to where we were pre-COVID from a workload and staff perspective. We have seen a steady increase in product and graphic design projects as well as growth in our design strategy and digital design engagements. 
I am still of the F* the new normal mindset, although there are some things that we have had to learn to embrace. The biggest hurdle has been adapting to about 80% percent of our staff working remotely and the learning curve that comes with having an almost completely distributed office. Ironically, this has come full circle for Sprout, which was founded on the premise of being remote back in 2001.
When COVID hit in March, we quickly switched to working remotely with the exception of 1 or 2 of our people going in to check on things, make models, or use the 3D printers. There were definitely some growing pains, but within a month we were running efficiently again. This is due in-part to putting some great digital tools in place. This ranged from tools like Slack and Zoom for communication, G Suite and Wrike for project management, and Invision and the Adobe Suite for creative collaboration. We also tuned up our server and computers for remote access to our render beasts and CAD-crushing desktops. It sometimes felt like an episode of Black Mirror, when you see 10 computers modeling and spinning 3D CAD but with no one at their desks. The final part was putting new remote working policies in place, which we are iterating on currently. Once these are finalized, we are planning to share with the community in hopes that it will help others.
I also wanted to share some of what we have learned and the Pros & Cons of working remotely thus far:
For our team, we feel more freedom and that there is a better work/life balance. They no longer have to deal with the grind of commuting, which is leading to more time to do the things they love like getting outside, working on personal projects, and cooking. They also feel more efficient, allowing them to focus on the work at hand without the disruption of a busy office. It's also allowed some of them to move to more affordable locations or move to new parts of the country they have been wanting to explore. 
As a business owner, it has helped to lower overhead, hire top talent we may not have previously due to location, and maximize efficiency. I have been putting a lot of time in to focus on our overall internal protocols and client-facing design processes. This is everything from running more effective client workshops on Zoom to internal brainstorms using a combo of analog and digital sketching with Invision as our virtual whiteboard. It's also opened new doors for collaboration and partnerships with other like-minded firms and clients. Lastly, the silver lining as a father and husband, is that it's allowed me to be there more for my family in just about every way.
On the cons side, the team definitely misses the in-person collaboration, some find it hard to stop working without a clear end of day, and we all miss going out to lunch or drinks after work at our favorite neighborhood spots. There's a bit of lag in communication, but Slack has been working well as of late to help with this. It's also sometimes hard to find a place for a quiet Zoom call with roommates or kids running around, but this seems to be improving as well. The final and probably biggest con is it can take a toll on the culture we have created at Sprout. We are working on improving this with individual offsites, care packages, internal workshops and creativity sessions through Zoom, weekly stand-ups, and also continually trying new things like virtual happy hours, Zoom games, and other remote team-building activities.
As always, I wanted to share our perspective as we adapt to living with COVID. It's my hope this may have helped to bring some useful ideas and positive vibes to your day. Please feel free to reach out – we're all in this together.
Stay Safe, Stay Flexible & Stay Positive,
Jordan Nollman