Women in Industrial Design: A Conversation With Nichole Rouillac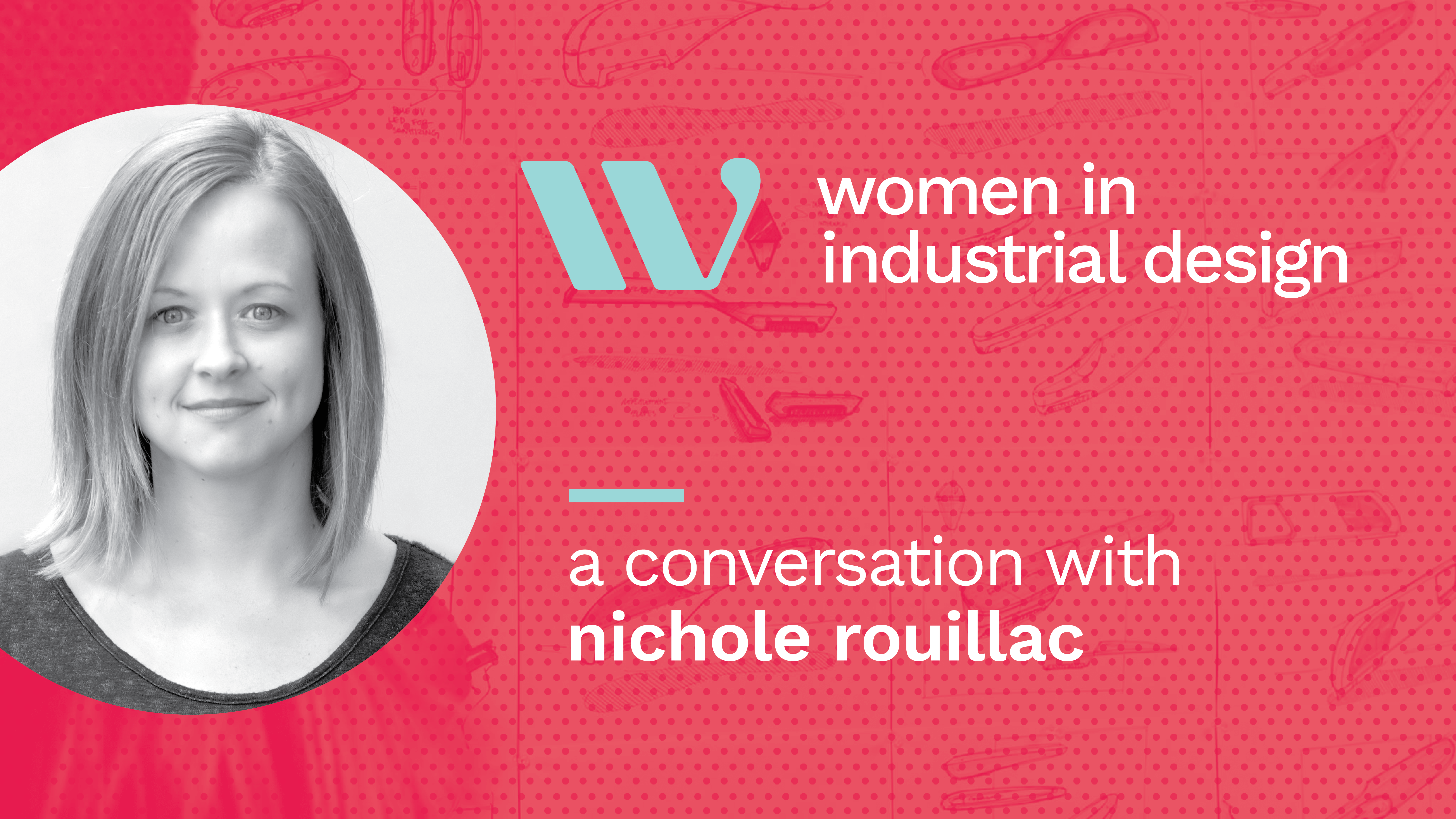 Back in March during Women's History Month, we had a discussion at Sprout about the gender gap in industrial design, and what we could do to help the issue. We committed to initiating a year-long dialog, bringing in the perspectives of women designers that we admire and sharing this conversation with the design community.
This month we sat down with Nichole Rouillac, founder and creative director of level in San Francisco. As the founder of an award-winning design studio, Nichole is an incredible leader in the industry, balancing motherhood and her career while also empowering the next generation of female designers through active mentorship work and serving as chair of IDSA's Women in Design.
Why women in ID end up on different tracks—
I love to see people follow their passion. If you're interested in understanding the experience and doing the research and knowing the reason behind the product being the way it is, you can take that all into designing the product itself. There doesn't need to be separation or division where designers can only lead the research or only do the UX or only do the CMF. I actually think the industry should be more willing to blur those boundaries. So that people who are good at all these skills can use them, while still being involved in the creation of the product. We are losing women industrial design candidates because they get pigeonholed into these different career tracks where they're not designing hardware anymore. Instead of taking opportunities away from them, we should be honoring their ability to consider all these factors and giving them leadership platforms so they can teach others how to do the same.
How mentorship helps women advance their careers—
I take a lot of pride in the mentorship program I started when I was chair of Women in Design San Francisco. Throughout my career I heard stories from women in the industry, where a male colleague was taken under the wing of a senior peer and given extra help, guiding their growth. Many women said it could be uncomfortable or awkward when trying to get that same help from these same senior peers. Not being able to get that kind of push up the ladder holds women back.
The mentorship program is meant for women in situations where they can't find a senior woman on their team to get this extra help. We connected them with people outside their organizations so that they could have portfolio reviews and tutorials on whatever skills they needed. Women get the help they need on their portfolios and find jobs and internships. It makes a huge difference to those involved.
How starting her agency is making a new space for women in ID—
I took my years of knowledge of consulting, combined with my manufacturing experience, and created an agency that really thought a lot about creating an emotional connection with products while considering the complexities of engineering and manufacturing from the first sketch. 
This year level turns 5 years old. Throughout we have been thoughtful about our hiring practices and are now a tight-knit team of eight, including DesignOps, Studio Management and an intern. Jon Lau, our Design Lead, has been with me since we opened our doors and has touched every program that has run through the studio. His genius, and that of the team, is what has shaped our success – they all make work fun.
When I started, I had a lot of fear about what it would be like as a female founder. There was not a single studio that I was aware of in the Bay Area — where there are many ID studios — that was run by a woman. I did often question whether or not we were going to be able to get clients?; Are clients going to trust us?; Was I going to get paid less or have to reduce fees because I'm a woman?
Instead, most of the clients that are coming to us are proud to hire a studio that has female leadership. Clients value our approach because while we work on some of the world's most complex new technologies, we also represent a more diverse perspective. They hire us not because we're women, but because we have many different voices on the team. That is important and appreciated. 
Having worked for a lot of consultancies where I was often the only woman, or one of the very few, I wanted to make sure that the team I hired had trust and faith in me. They have not always been exposed to female leaders like myself. I'm happy we're making it happen. 
How to think about your career when starting out—
Find the right work environment. The environment you work in can make all the difference to your career — getting you on the right path and not a wrong trajectory. I've worked in a number of studios. Some have been a lot more supportive. They really cared about the women on the team and did a lot to boost me up, to give me that confidence, and to put me out there. I've also been in less supportive, sometimes toxic, environments that are detrimental for women. Make sure when you're interviewing that you are looking behind the curtain and seeing who's there. Understand the team that's going to be teaching you and guiding you. Seek out nurturing places, where you can put your roots in and let yourself sprout. 
Negotiate from strength. There are so many companies looking for female designers, as well as clients looking to hire consultancies with women in leadership, and corporations trying to diversify their teams. Now is the time for women to be bold and be proud. Don't be afraid to be yourself and celebrate what makes you unique. Follow your heart and go after the job and the career that you want. When you get there, make sure that you're asking for enough money. Being a talented female designer is highly valuable. So go after what you want because you deserve it.
Design and motherhood can work together. My right hand, Vicci, spent 15 years working in Design Operations, 6 of which were in an industrial design firm where she was then laid off at 3 months pregnant. I'm glad she joined us and so happy to be able to support another woman – to have another mom that's also understanding and flexible – and to make sure we keep talent like hers in the workforce. Starting level has been a lot of hard work to juggle while raising a kiddo. It's been a push for me to find more women to bring into my studio. But the more women we can get exposed to other women who are successful in their careers, the more we can get them into the industry.
My hope for change in the profession—
I cannot wait for a time when we do not need to talk about diversity because it is intrinsic to every business. I long for the day you can walk into a design studio and see so many different voices represented that you don't think about it. Unfortunately, right now this is such a huge problem that we have to take action and vocalize it. We have to build awareness so we can find solutions and come together to build a brighter future.
I'm working to make a better world for the design industry, for consumers, and for my daughter. I'm lucky that she has grown up in the studio and loves visiting to sketch and make mock-ups alongside the team. I hear her telling her friends "my mom is a boss." To her it's normal. I love it. My daughter has an entrepreneurial mindset and already plans to have her own business – an ice cream shop next door to level. She's only 8 but her natural leadership shines through as she commands the playground! I'm eager to see where she takes her life.