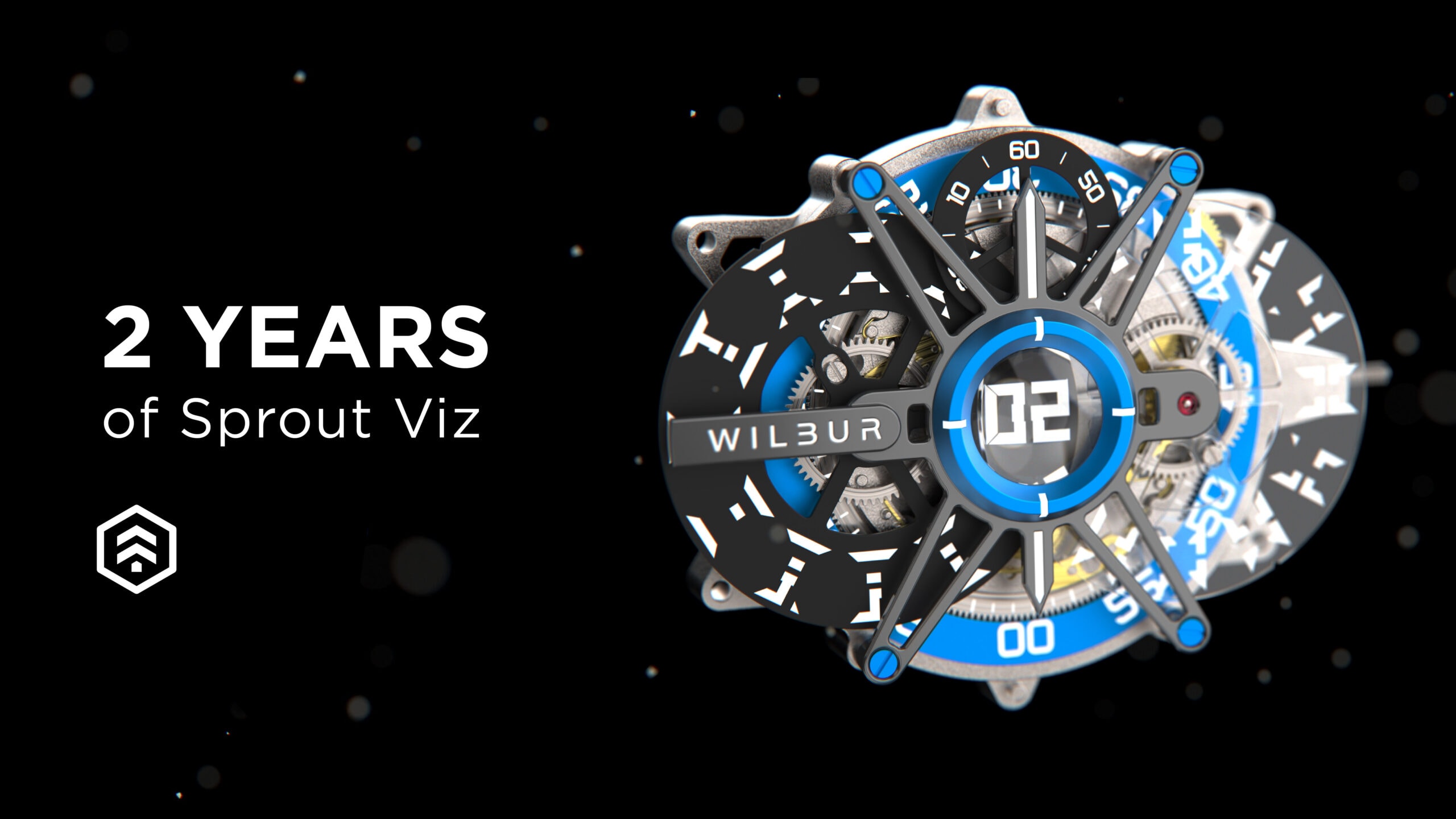 Two years ago, Sprout started a new internal service with the launch of Sprout Viz. The mission of this new division in our multidisciplinary studio is to focus on elevating the art of product storytelling and applying our world class visualization capabilities at enterprise scale.
Visualization has been part of Sprout for years as it is a required skill in every industrial designer's toolkit, and the best medium to effectively communicate the vision of an idea. These capabilities can also support and enable effective product launches, marketing, and e-commerce strategies, and expand product line commercialization. When the demand for CGI exploded during and just after the pandemic — traditional photography was soon seen as costly and difficult to execute, and supply chains were too unreliable to ensure sample availability — we decided to formalize our newest service offering with the launch of Sprout Viz.
Little did we know just how quickly and accurately our prediction of the popularity of these services would prove to be true, and not only meet but far exceed client expectations and consumer demand.
Over the last two years, we have completed over 50 visualization-specific projects for more than three dozen clients, including four new-to-Sprout Fortune 500 companies. These projects have tested our skills and experience through the execution of complex animations, particle & liquid simulations, cloth & organic modeling, camera tracking, real-time simulation, AR/VR, and an ever-evolving landscape of rendering techniques and technologies. One of our largest projects has involved the creation of over 58,000 unique, high-resolution and photorealistic product renderings, covering an entire corporate portfolio of complex products and multiple configurations.  Looking back at the volume, variety, and quality of work that our team has delivered over the last two years, we look forward to new challenges that our team will conquer in future projects. Their progress has been nothing short of breathtaking.
In order to more effectively drive this growth, we have invested heavily in our team through state-of-the-art technology and hardware, but most importantly we have invested in our talent. Building on the foundation of rendering skills within our Industrial Design team, we added dedicated Visualization Designers with specialized backgrounds in animation, motion design, technical direction, and product storytelling.  We also added seasonal internship positions for the Viz team, expanding our insight into the newest tools, technologies, and cultural ideas coming from some of the best design schools in the country. This unique focus and blend of talent enables Sprout to take on the most challenging visualization projects and client needs.
Looking ahead, we are experimenting with new and evolving technologies surrounding product storytelling. Our designers are exploring how to leverage new capabilities in A.I. to accelerate our ideation and story development processes, building upon the A.I. accelerated de-noising and re-timing tools we already take advantage of in our rendering workflows. We are also seeing increased interest in experiential product storytelling through mediums such as virtual, augmented, and mixed realities. Whatever new technology or story idea comes our way, we are ready for it and looking forward to the next 2, 5, even 10 years ahead in Visualization!
GET IN TOUCH — If you have a project on your radar that our "viz superpower" might amplify or accelerate, you can reach out for a quote via our website or email Jordan directly at jordan@sprout.cc.