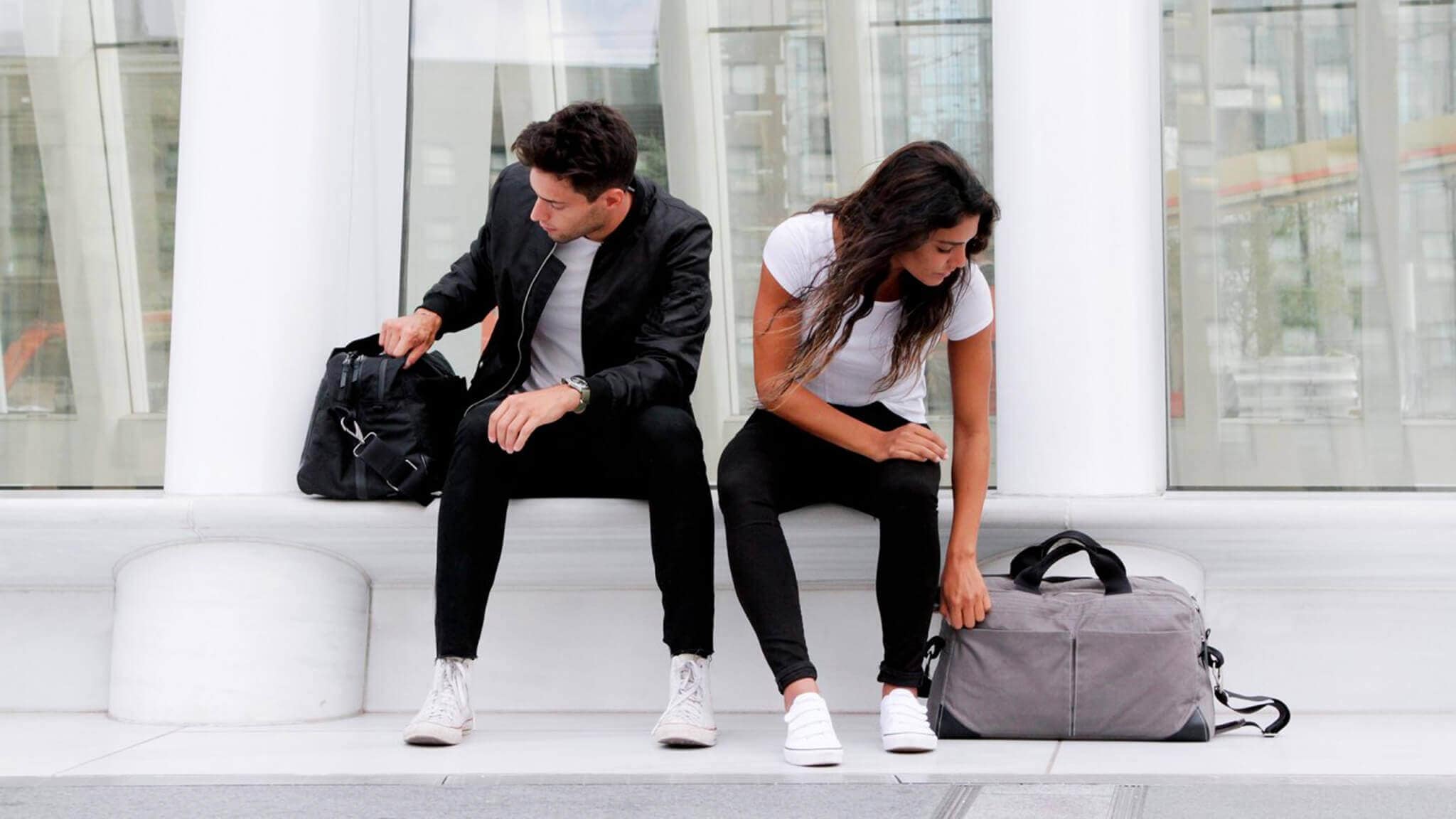 Product Design Services

Award winning product design services. Take your idea from concept to manufacture with the expertise and experience of our industrial design team.
How Our Product Design Services Work
In the process of imagining, creating and iterating products our industrial designers blend user needs with business goals to help clients develop consistently successful lifestyle driven products that grow your business.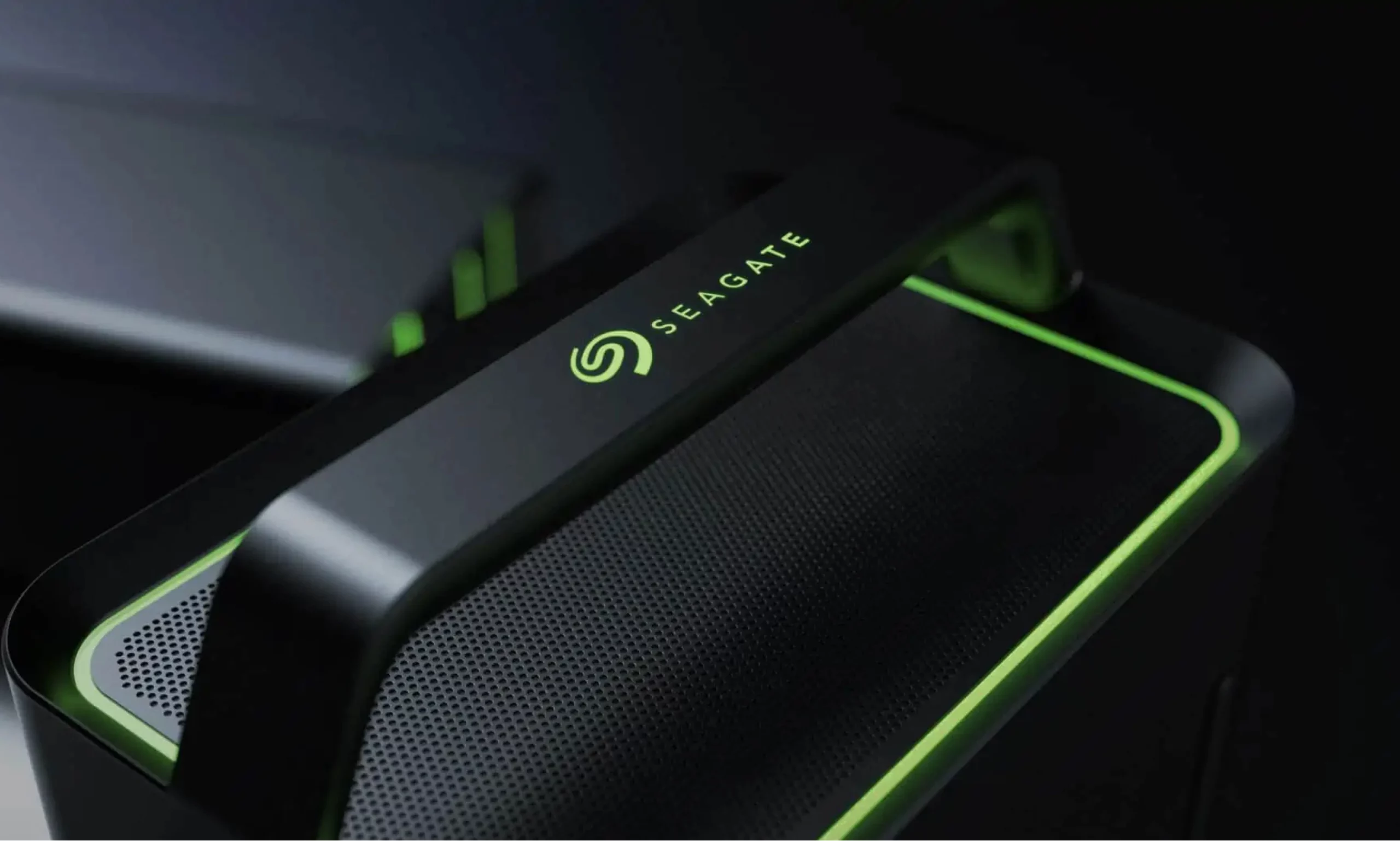 Sprout understands product design inside and out. We have developed high volume products that sell millions every year, to small batch production beta products. Our expert designers deliver outstanding products from concept generation to production.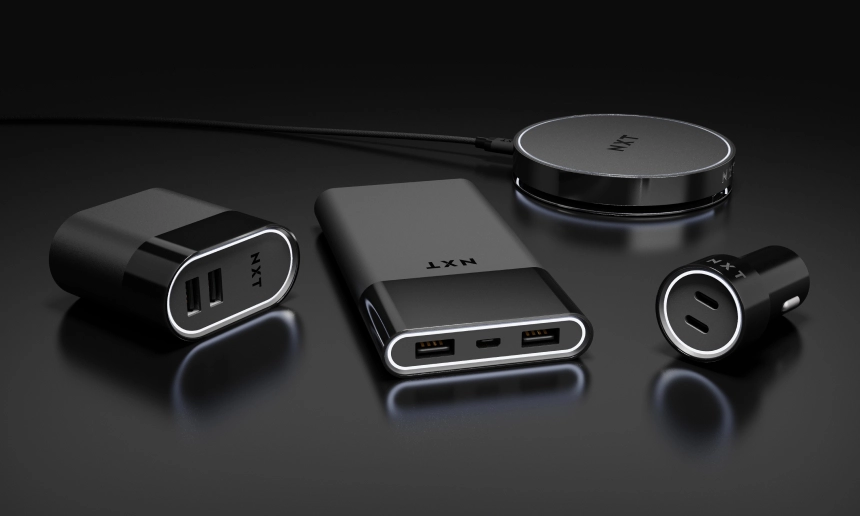 Product Design
Our product designers evaluate your ideas to make them tangible, providing end to end product design that focuses on each and every detail.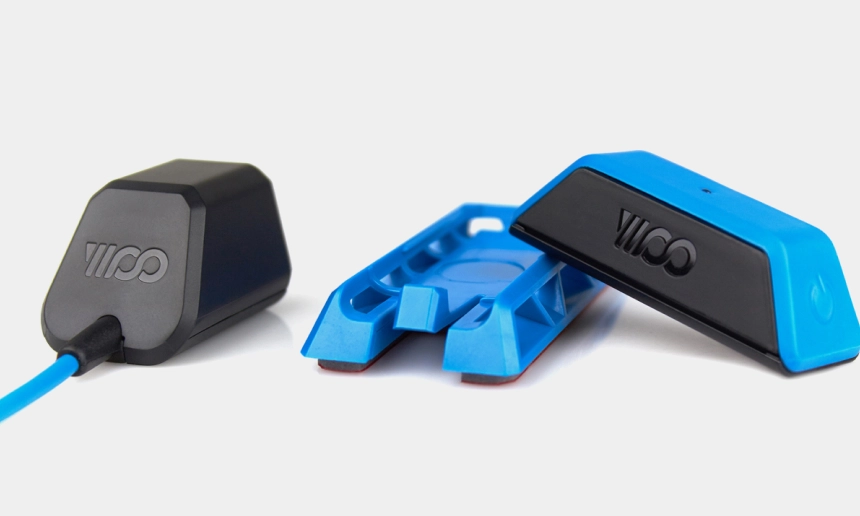 Industrial Design
As an industrial design company, our team conceptualizes new product ideas, with consideration to the aesthetics and manufacturability of a product.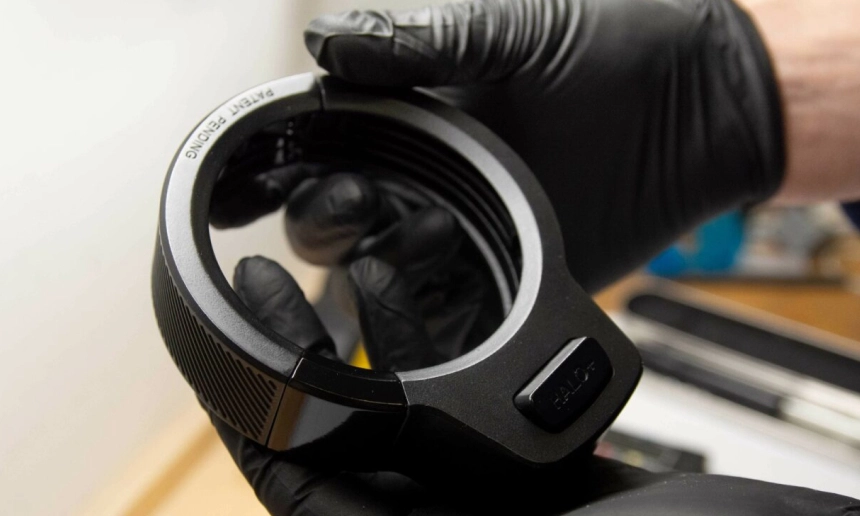 Design for Manufacturing (DFMA)
Design for Manufacturing and Assembly (DFMA) simplifies, optimizes and refines the design for ease of manufacturing to make a better product at a lower cost.
Our industrial designers develop products for a diverse and growing number of industries for clients from startups to Fortune 500 brands, with over 93 percent of product concepts making it to manufacture.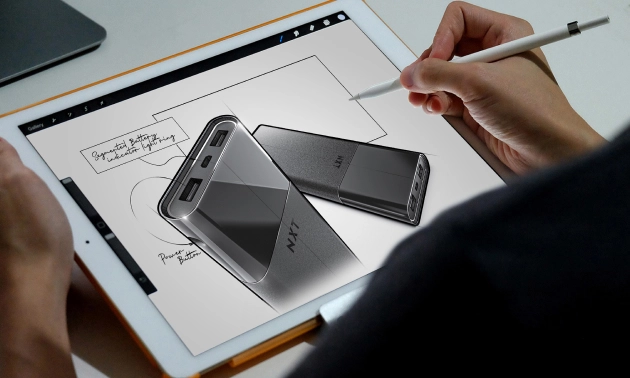 Product Design Sketching
Sketching is a critical component of our product design service as designers take pencil to paper to let their ideas flow, from mild to wild.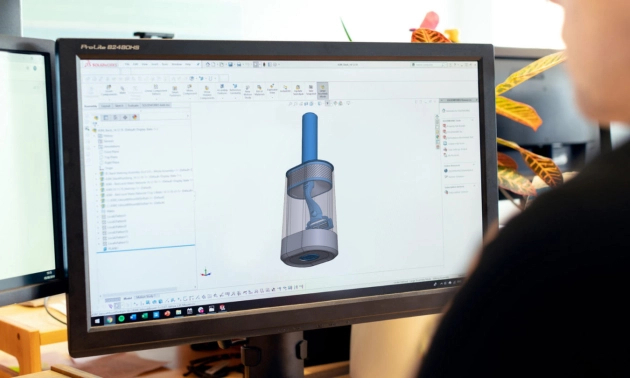 Concept Development
Product development services begin with concept development – basically, a blueprint for your idea as our team evaluates the economic feasibility and market potential.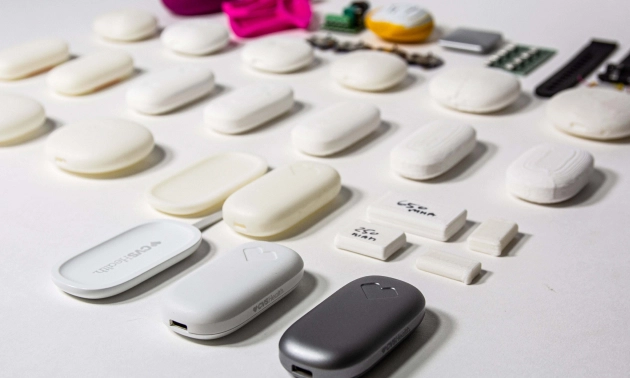 Prototyping & Modeling
We rely on our in-house 3D rapid prototyping to provide form study models for product prototype design so that we can evaluate an idea in reality.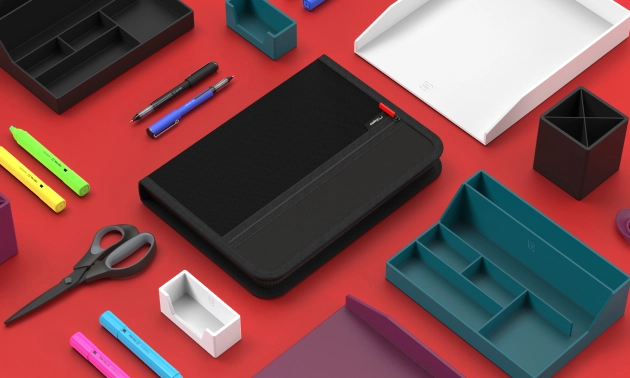 Visual Brand Language
A Visual Brand Language (VBL) is a framework for product design used to create a cohesive product family. With an effective and consistent VBL, customers will easily recognize your products.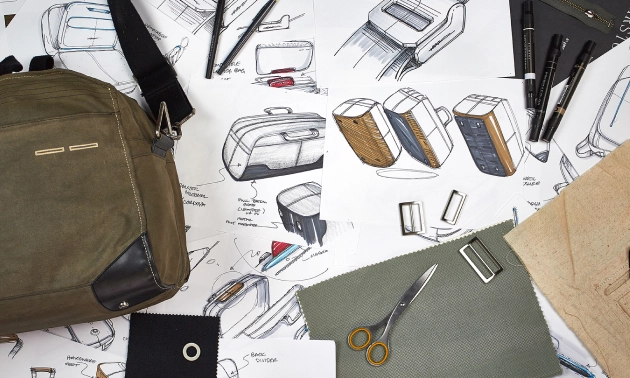 Color Materials Finish
Color, Materials, Finish (CMF) is an area of industrial design that focuses on the chromatic, tactile and decorative identity of products and environments.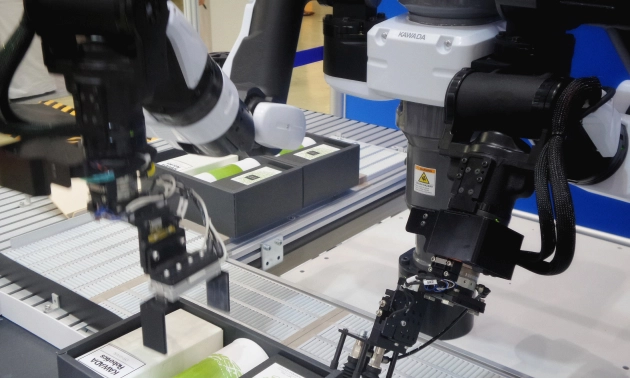 Manufacturing Sourcing
When producing a design for manufacturing, we work in collaboration with manufacturers to manage and preserve the investment in the design integrity that was made early in the development process.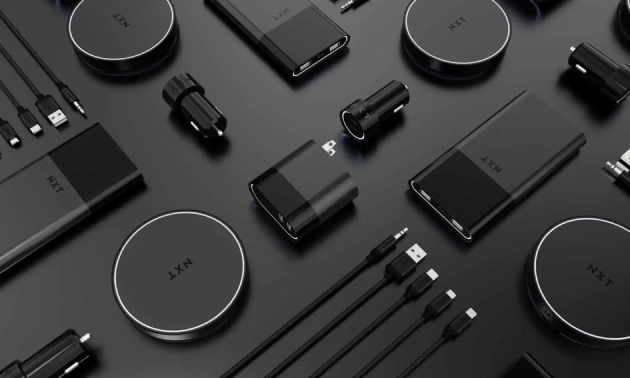 Consumer Electronics
Our product design firm has a deep portfolio of consumer electronic products for a wide range of clients from personal grooming to home entertainment.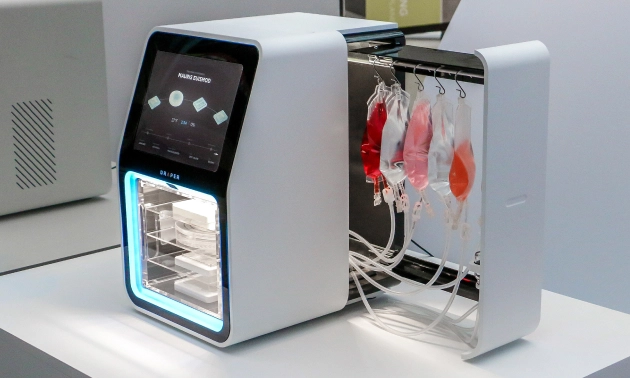 Medical Equipment Design
Medical equipment design and development is a complex process due to the regulations, requirements, and end user needs — all of which are carefully considered by our award-winning designers.
Design Development
Phase 1
Every project starts by understanding the problem we are trying to solve. Through in-depth research and exploration, we immerse ourselves into the specific design needs, identify the market and competition, and highlight the areas of opportunity to develop a range of concept options, from Mild to Wild. Collaboration between client and our design team is key to pinpointing the most impactful and user-centered solution(s) to pursue into the next phase.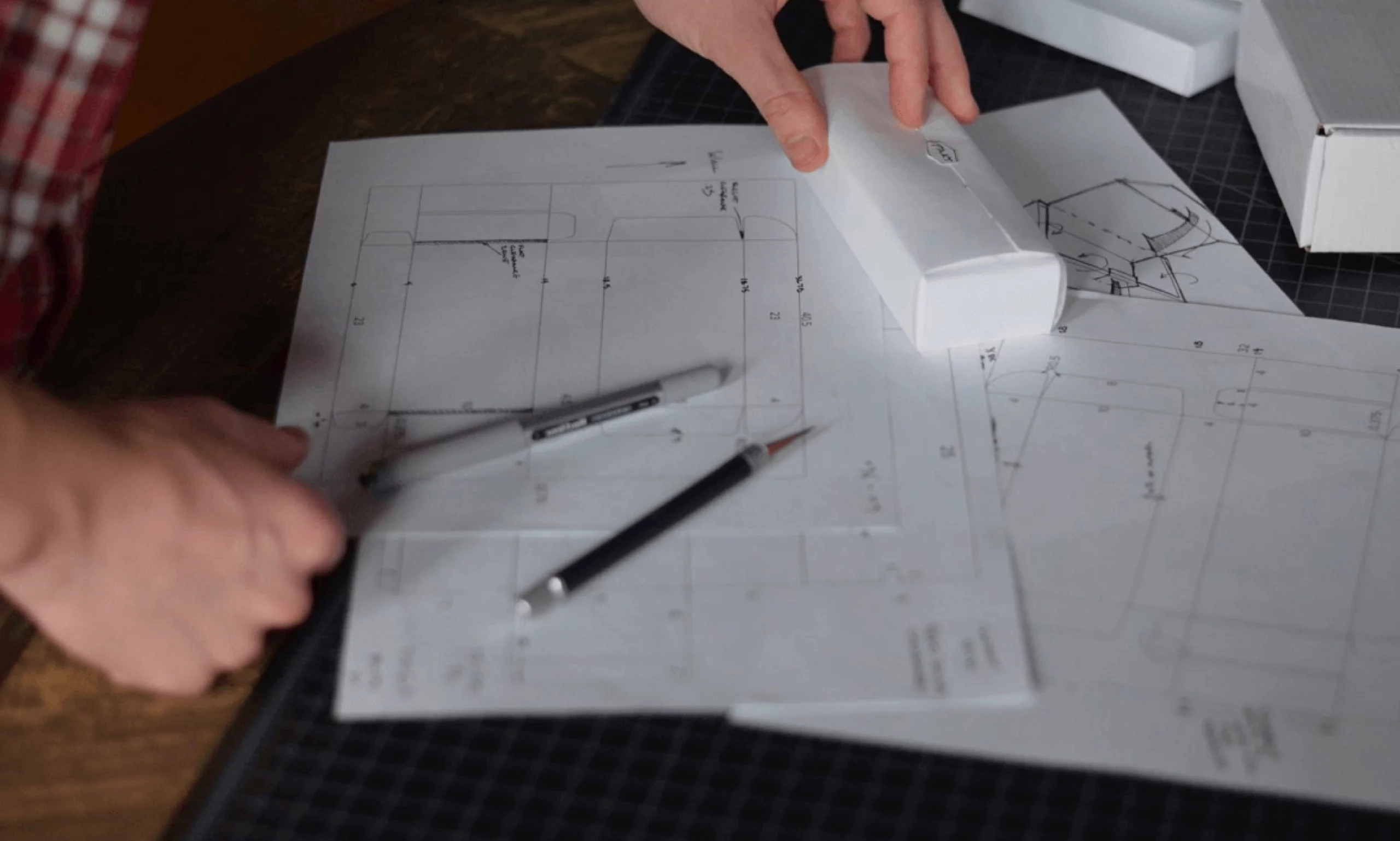 We rely on our rapid in-house 3D prototyping to create physical models and prototypes of the concepts preferred by the client. These artifacts are deployed to research and insights teams for consumer review, as well as production partners to explore opportunities and challenges posed by the new concept solutions.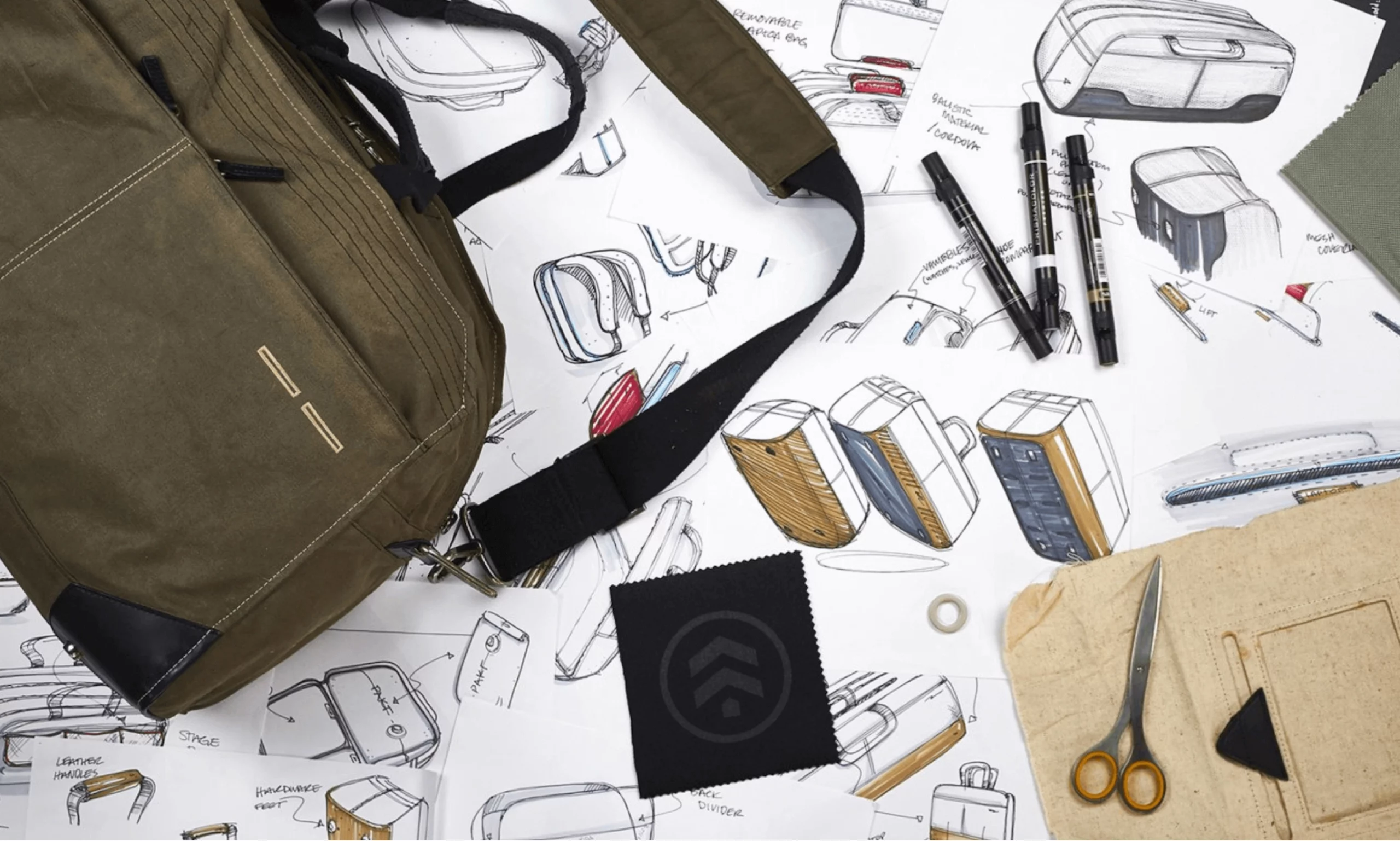 Engineering & Sourcing
Phase 3
Focus is now directed into fine-tuning our design for reality. By picking apart every aspect of the concept, we can concentrate on minute details that might need adjustment in order to reach completion. Engineering will further refine the client selection with strong consideration of supply chain issues and the needs of the logistics team so that we can begin the manufacturing sourcing process.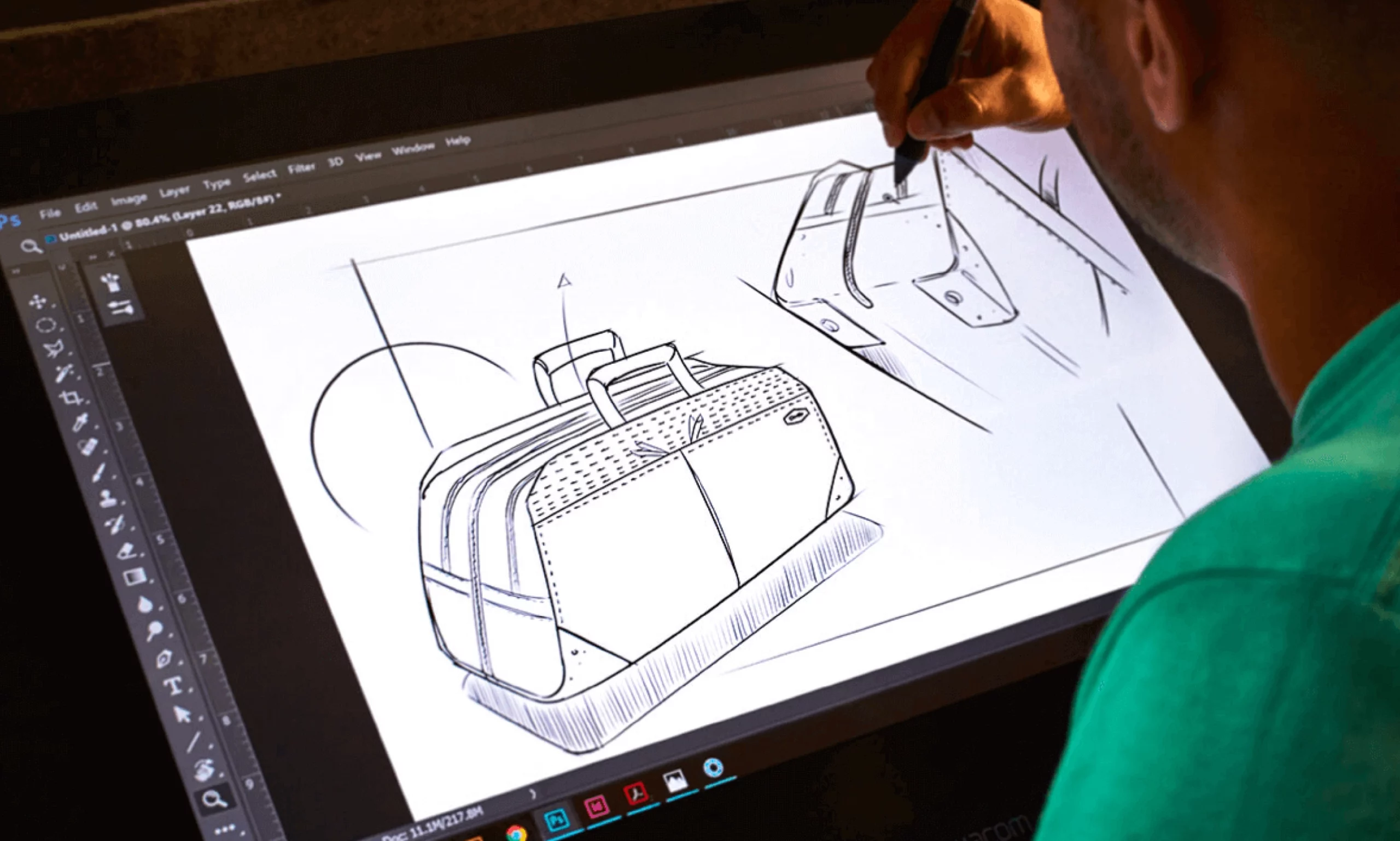 We work in collaboration with engineers, developers, and manufacturers in order to manage and preserve the investment in the design integrity that was made early in the development process. Our visual design team is often brought in at this stage to develop structural packaging and packaging graphic design to accommodate the selected distribution plan.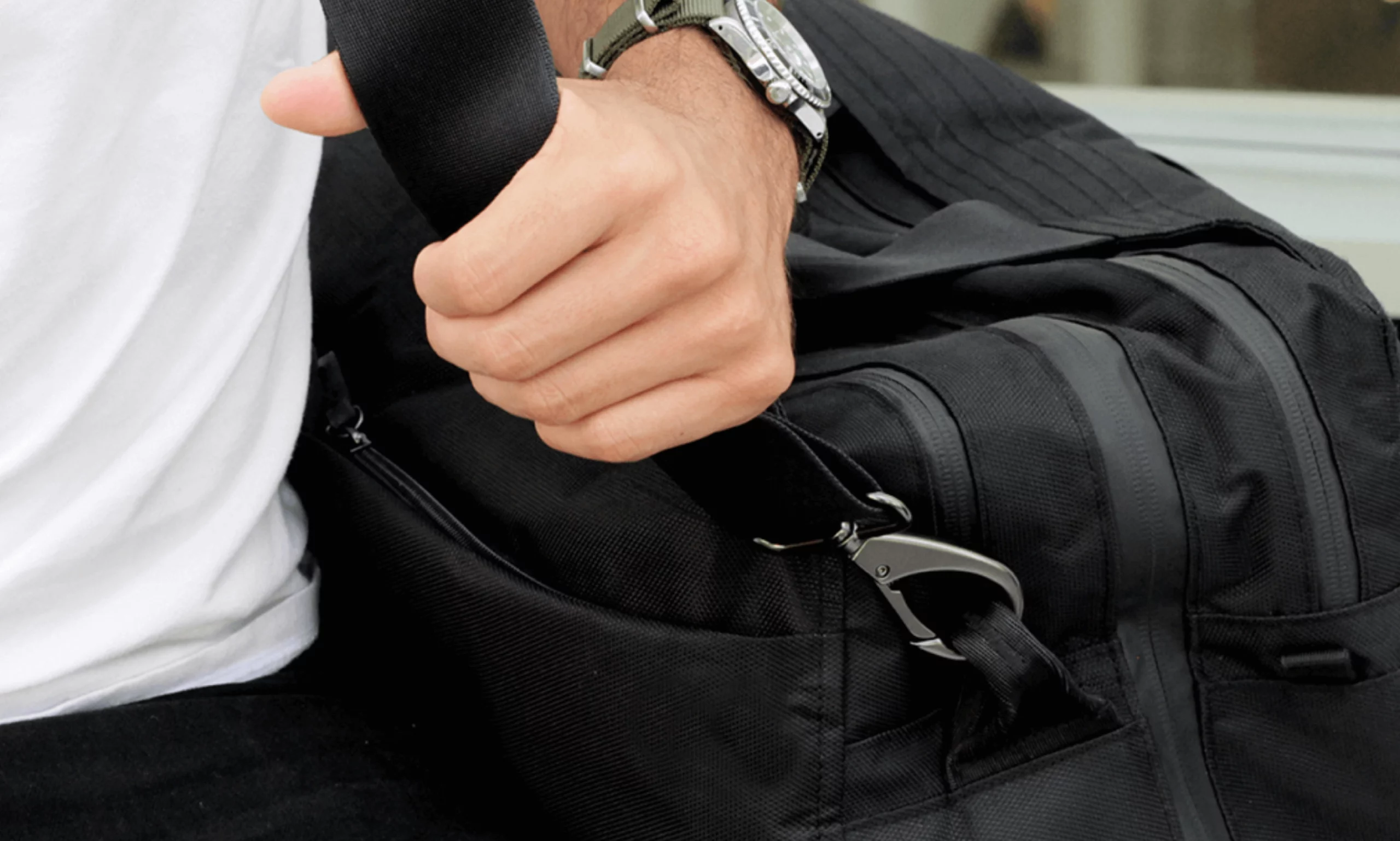 Our multidisciplinary in-house teams are available to develop messaging and marketing strategies, as well. Our graphic designers are frequently engaged to develop launch campaign collateral and retail and point of purchase displays. Marketing departments often work alongside our visualization designers to design 3D product renderings, animations, and motion graphics for omnichannel promotion objectives.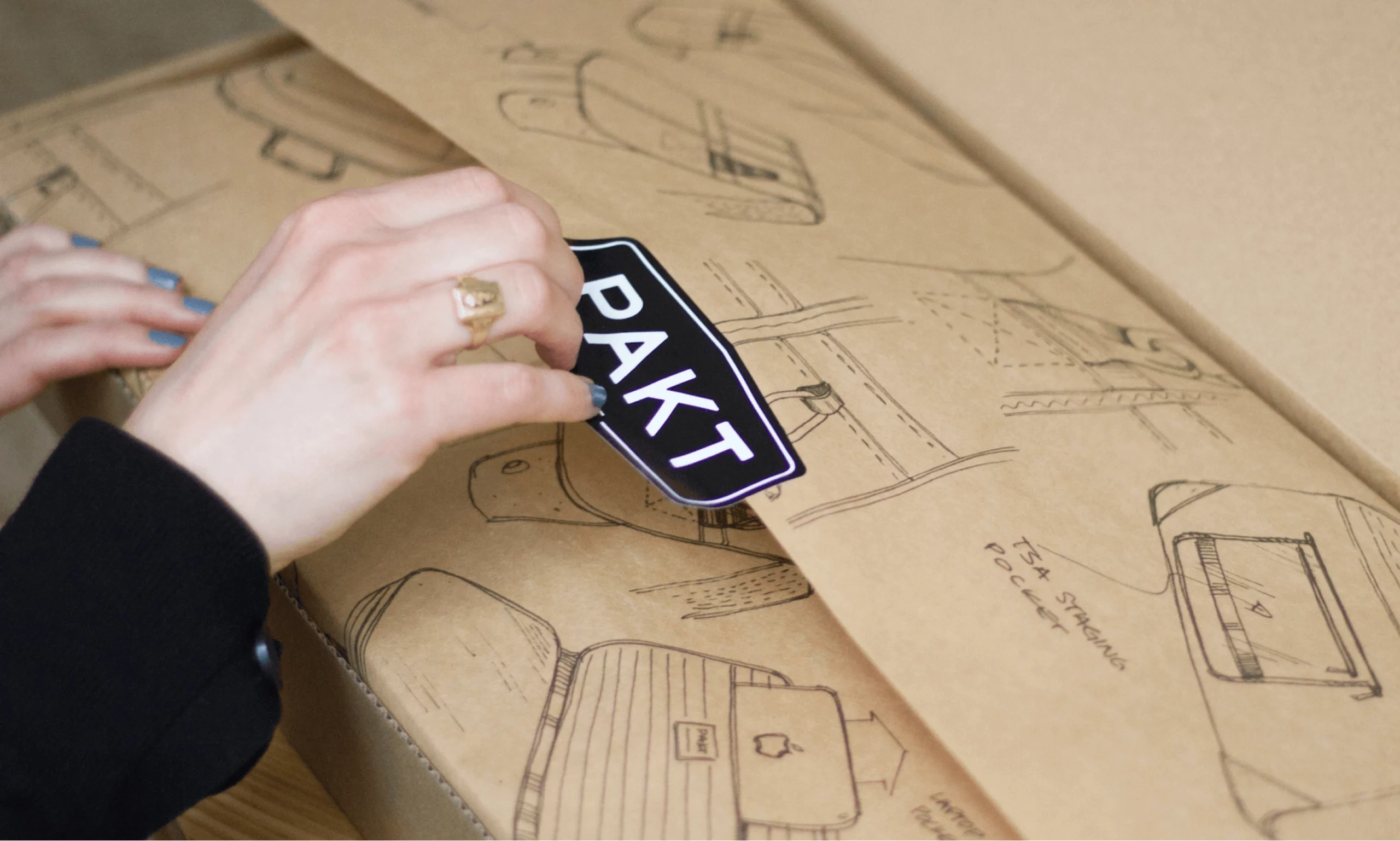 What Our Clients 
Are Saying
​​"Sprout has a keen sense of design and style that couples uniquely with Personal Grooming & CPG products to help create brands and products that are both visually appealing and commercially viable."
​​"Awesome to work with. Easy to communicate with, responsive with next iterations, and beautiful work."
"Jordan and his team obsessed over every detail of Pawscout from the design, packaging, and production of the actual device to the website and application. They accepted no compromises until every aspect of the product was perfect."
Wicked Good Service
Our "Wicked Good" mantra extends to the service we provide our clients as an industrial design company.
Flexible
We understand the need for flexibility in a product design firm to navigate each part of the process, even the unexpected.
Deep Breadth
Our product design firm has a deep portfolio that includes 90+ corporations and 40+ startups, in a diverse number of industries.
All-Inclusive Solutions
In addition to industrial design services, our multidisciplinary team offers all-inclusive solutions to take your idea from concept to launch.
Outstanding Communication
A project manager from our product development firm will be in constant communication to meet your needs, 
on time and on budget.
Detail Oriented
The Sprout team is thorough, organized, and has a keen eye for details.