Meet Calvin Cottrell: Next-Level Project Manager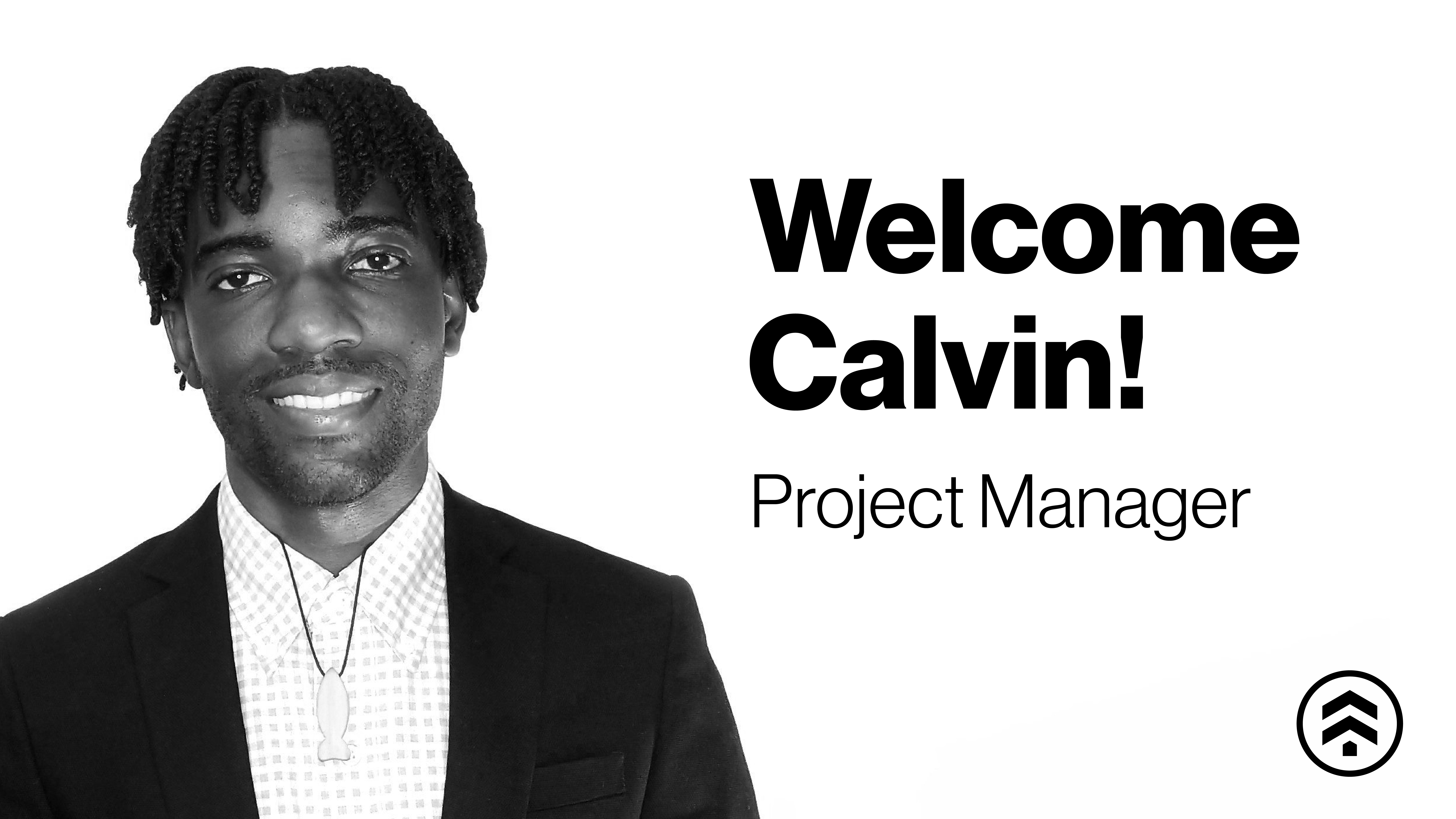 As a member of his robotic project team in junior high, Calvin Cottrell sensed things were falling apart unless someone ran point and kept everything on track. So, he took the role of connecting the dots between his teammates, the teachers, and the sponsors. Through that experience he had two realizations: he was hardwired to lead teams, and he liked to "think about things that other people don't." 
Those two perspectives, one part pragmatist and one part futurist, drove numerous interests. Technology, for starters. "My life has always been on a collision course with the future," he said. Like the day when he was 11 years old and his dad brought home a box and told him to put together what was inside. It was his first computer and Calvin still recalls the feeling when he first turned it on. "I knew computers would change the world. I was able to finally see a larger world outside of the one where I lived. This sparked my desire to achieve more," he said. 
Born and raised in a Florida town of fewer than a thousand people where the average income is less than $15,000 per year, Calvin grew up around poverty and struggle, but had the presence of mind to see a path forward for himself that included both career potential and economic opportunity.
"My town is very small and close knit. Yes, the median income is low but people here have good hearts. The town of Century is a product of systemic discrimination and Jim Crow laws that didn't allow my people in the community to build wealth through property ownership or gain fair wages due to a structure that was created during the towns creation in 1901. This resulted in economic disadvantages that people continue to struggle with," Calvin explained. 
Schools in his community had tiering systems that made it difficult for Calvin to access the advanced learning he desired, but his parents fought hard to ensure that he had the best education possible. His fifth grade teacher, Ms. Pelfrey noticed something different in Calvin and suggested to Calvin's parents that he attend Brown Barge, a magnet school with a focus on technology. His experiences at Brown Barge propelled Calvin to attend West Florida High School, a new advanced learning school that exposed him to technology like CAD and Photoshop and further propelled his exposure to higher learning.
During his senior year when it came time to plan for college, Calvin first learned about Historically Black Colleges and Universities. "After visiting a few campuses, I saw a world of black excellence and achievement that I never knew existed. I knew immediately that I had to be part of this, and decided to enroll at Howard University, all the way up in Washington, DC," Calvin said. 
Describing the experience as "nothing short of profound," Calvin credits his time at Howard for shaping who he is today. After 2 years in DC, he returned to his local university to study business with a focus on management and finance. 
While in college, instead of taking internships, Calvin started businesses. The first: a junk hauling and tree removal company that he ran with his best friend. The business grew so significantly that it covered each of their tuition and living expenses, and helped Calvin discover exactly how his strengths could be applied to the business environment. His a-ha moment came when he was struck by something his professor said: "Do what you do best and outsource the rest." It all clicked for Calvin when he realized he didn't need to know or do everything himself. He applied his classroom studies to his entrepreneurial endeavors: optimizing workload, building websites, developing marketing strategies, and handling the accounting.
After graduation, he joined a roofing startup in Texas. While most companies at the time were using print advertising, Calvin developed an all digital marketing strategy. In less than 3 years, the company grew from $2 million in sales to over $30 million.
Calvin is truly a 'hand-in-glove' fit at Sprout. Like us, he is curious, creative, and opportunistic. He treats obstacles as a chance to try out new approaches and divergent ideas. As Senior Project Manager — a role he refers to as "business design" — Calvin is applying his talent and instincts to optimizing our studio work flow and "tech stack," integrating new software like ClickUp and Miro. He's convinced that new approaches to remote, collaborative working prompted by the pandemic have fundamentally changed how we will work going forward.
Over the past 2+ years, the entire world changed, and then changed again. The type of companies that will not just survive, but thrive, are the ones who embrace technology in order to improve their processes and results. As a man with a strong and direct vision of his future, Calvin is always more interested in what happens after what happens next. For Sprout, that means thinking about how new AR and VR platforms such as Spatial, might support our product development process. 
Calvin has described his near-term, tactical goal at Sprout as "equipping our teams to better plan, maneuver and interact," while minimizing inefficiencies. But don't mistake this as just tweaking the status quo. He wants to position Sprout for its strategic "10X moment," when new projects challenge the studio to dramatically amplify its reach, affording Sprout the tools and skill sets to respond faster, more creatively, and more resiliently.
Currently working remotely from his hometown, rebuilding Century, FL is at the top of Calvin's personal goals. He hopes to turn the small town into a place where people can live in peace and prosperity, and chart their own course into a future that they create themselves. With plans to build affordable housing on land that has been in the family for generations, he hopes to contribute to the growth of what Calvin calls New Century, the Rebirth of Hope.
"As we enter this new era of life and business, my number one goal at Sprout is to positively impact the culture and continue to foster an environment ripe for growth," Calvin shared.
Join us in welcoming Calvin to the Sprout team.