Winter 2022 Offsite: Killington, VT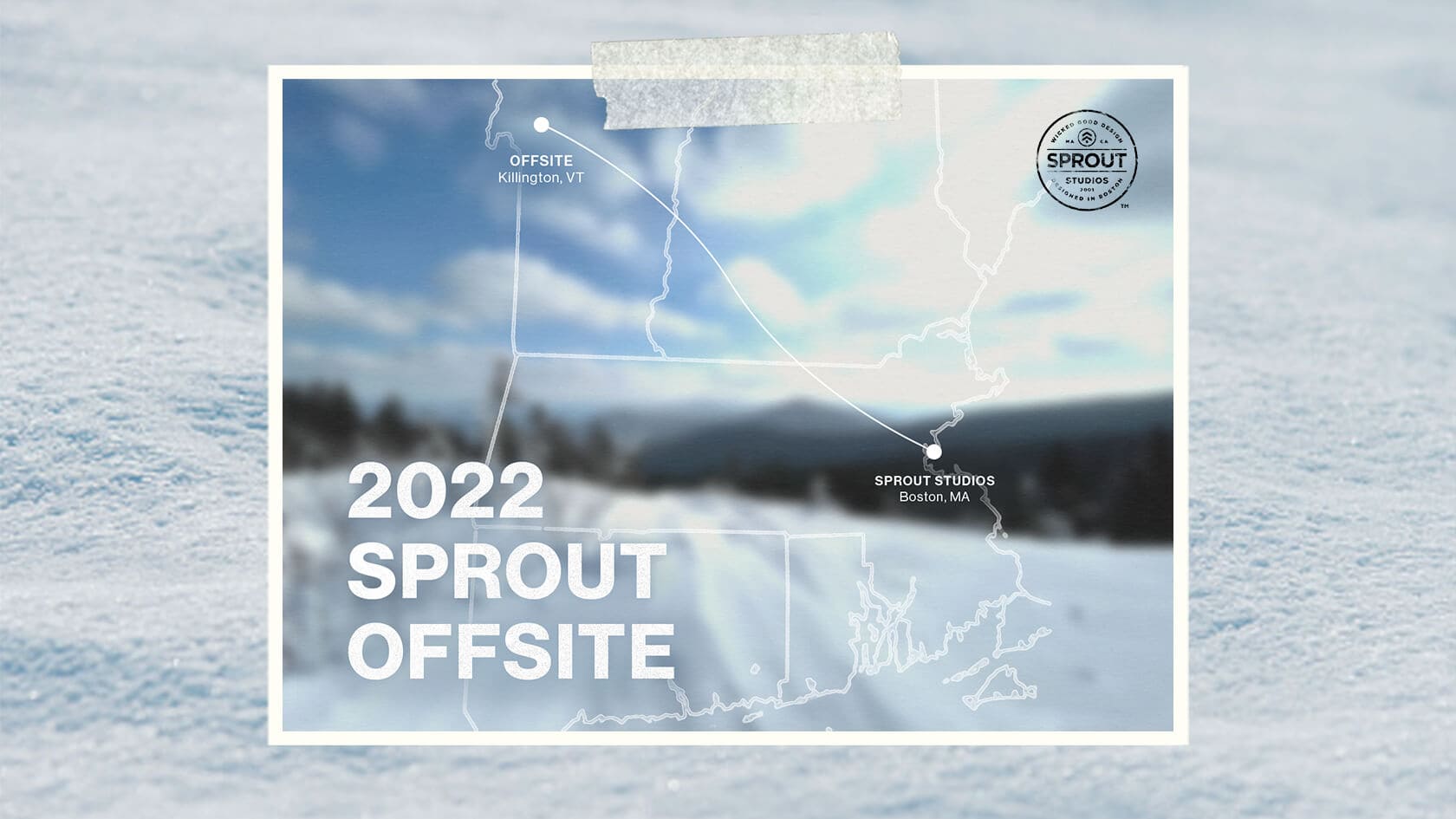 Bi-annual offsites have been a big part of Sprout culture for years, and although the local team was able to spend a day on the coast of Maine together this past summer, it had been over two years since the entire team was together. Recently, we had the opportunity to gather all of Sprout in Killington, Vermont for a few days of team building, bonding and brainstorming. 
The seasoned skiers spent their days on the slopes, while the not-so-seasoned crew enjoyed a day lesson and checking out the eclectic mix of stores and antiques. We were excited to spot 'Sprout in the wild' at Quechee General Store, with a beautiful display of the regions' best maple syrups including our friends, Old City Syrup. (We highly recommend stopping by if you're in the area to see goods from area vendors, alpacas, and an incredible toy museum that we spent hours admiring.) 
Our Creative Director, Matthew Evans, and Director of Visualization, Robert Cheezum spent their days in the kitchen (by choice!) preparing a delectable menu including homemade bolognese, parmesan crusted chicken, buffalo tip stew, brussel sprouts sauteed in duck bacon… and that was just night one. *Chef's kiss* 
We are already planning the next offsite!