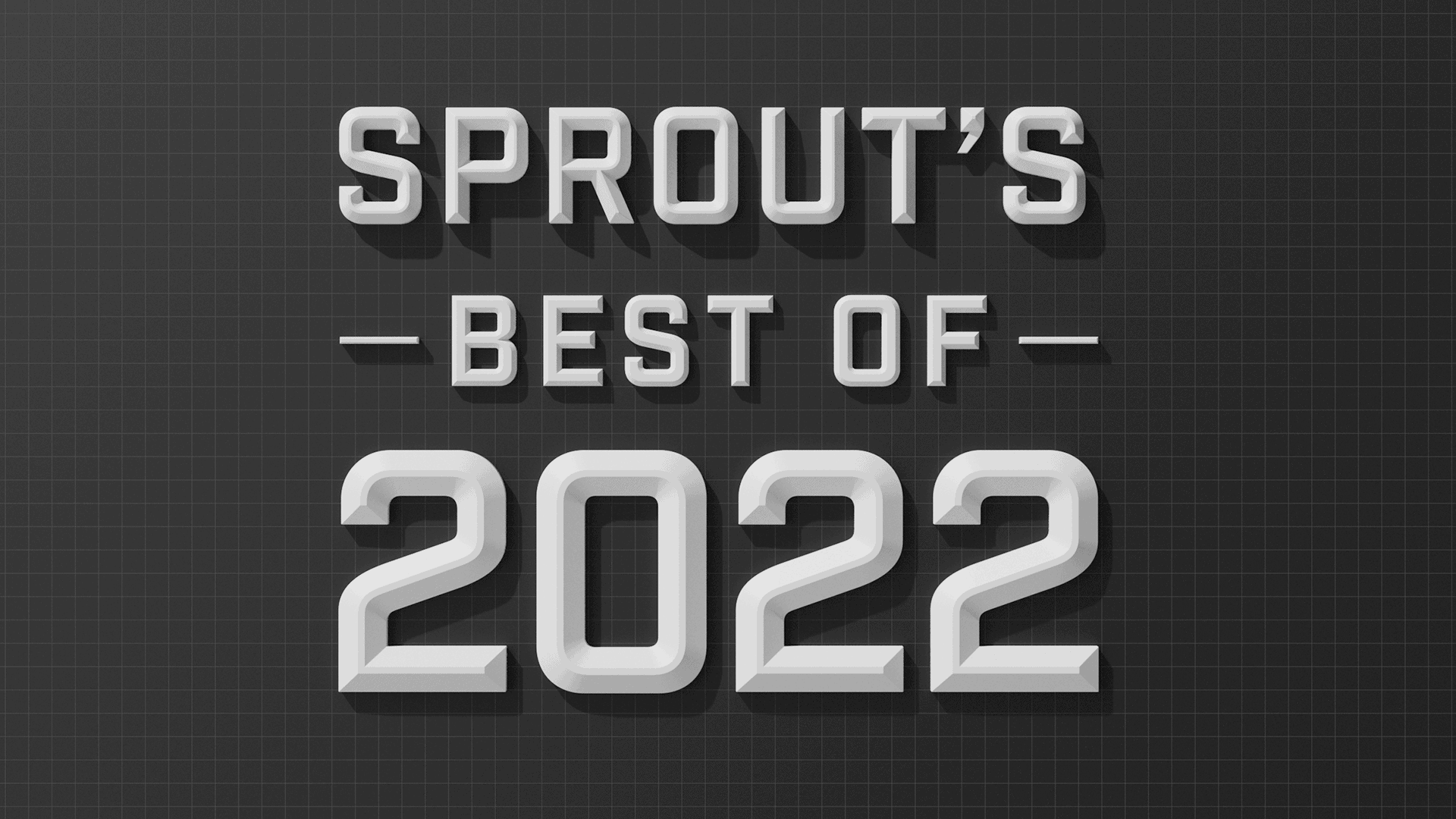 We are thrilled to report that this year was Sprout's biggest year yet — from the growth of our client roster to the growth of our team, 2022 was one for the books! We're sharing a look back at this year's body of work and breaking down our picks for the Best of 2022.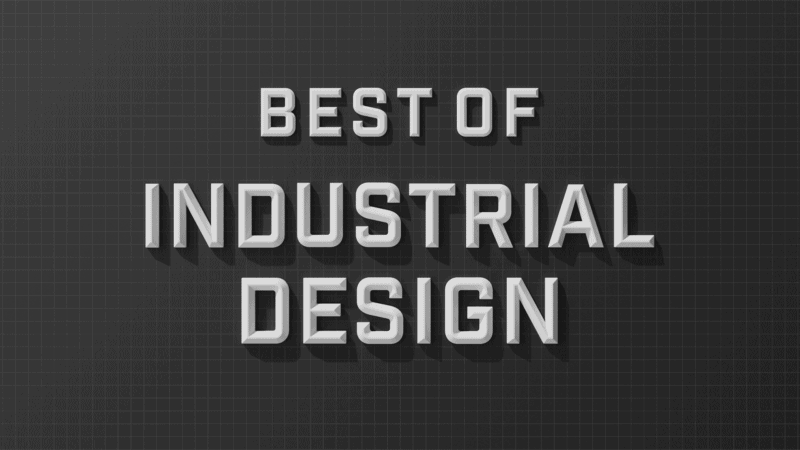 Our industrial design team had the opportunity to develop products for several new clients over the last year, from local startups to North America's largest drugstore chain. This summer we re-launched the Sprout Internship Program, and our Industrial Design Interns played a key component in the success of our team throughout this busy past year.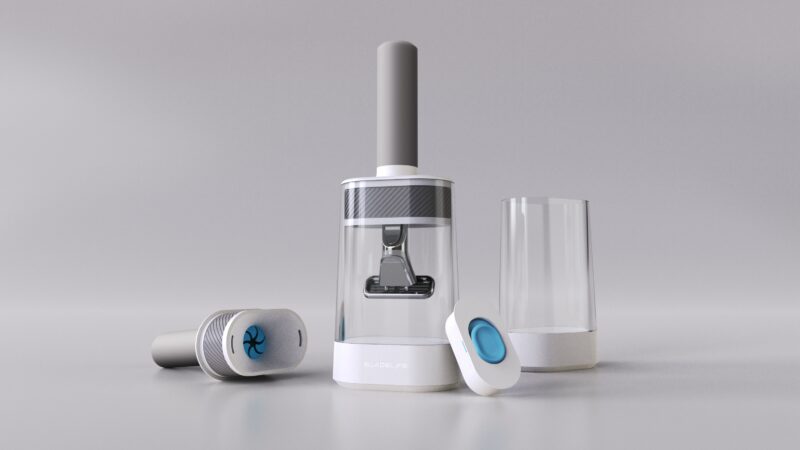 BLADELIFE: BLADELIFE arrived at Sprout with an idea for a new type of men's shaving product but no clear idea about how to commercialize the initiative. The product concept was based on the insight that a controlled environment for storing blade cartridges between shaves could dramatically extend their life. The challenge was to design and engineer that environment in a form factor that would accommodate all leading razor configurations and could be sold at a mass-market price point. Since launching, BLADELIFE has been named one of Boston's Most Innovative Companies by the Boston Business Journal and featured in local and national media.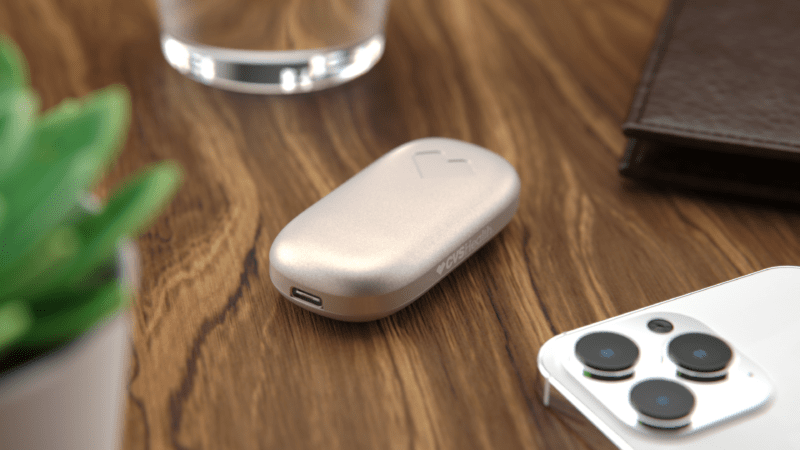 CVS Breathing Coach: To support the CVS Health goal of promoting better sleep, Sprout conducted in-depth research regarding the stressors that can inhibit restful, productive sleep. Based on these insights, we developed new product solutions including the Calming Breathing Coach, a handheld aid to help guide breathing with gentle vibrations that produce a calming effect. Leaning on our in-house rapid 3D prototyping to help define surface contours and proportions, we designed a compact, mobile device with an intuitive, three-step interface. The Calming Breathing Coach is now available in CVS Health locations across North America.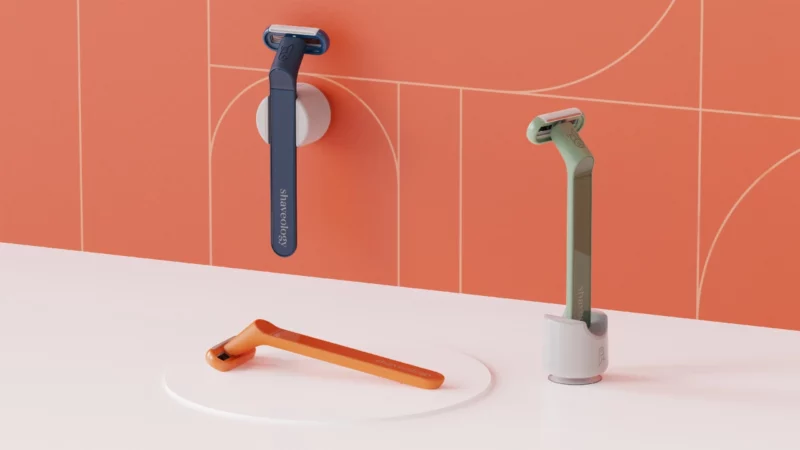 Shaveology:  Sprout was engaged to pivot Shaveology from a traditional cartridge razor for men to a gender-neutral brand focused on creating a shaving experience based on skin and hair type. Consumer insight research demonstrated a demand for a razor with a clean, universal design that delivers a premium experience at a commodity price point. Our industrial design team designed a product family including a razor handle, cartridge tray, single cartridge cover, and a rigid travel case using a clean, modern VBL with distinct and memorable characteristics.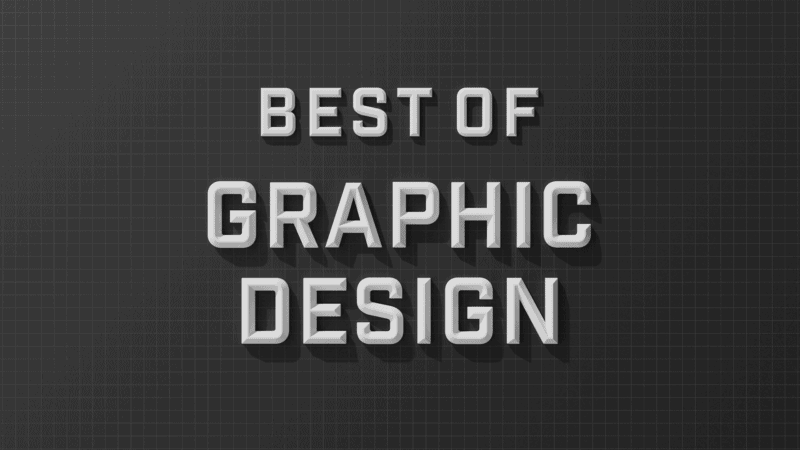 This year, our graphic design team enjoyed working with returning clients on new projects, and collaborating with the ID team on a large multidisciplinary project. Having the opportunity to design the product, packaging, and brand identity simultaneously results in a unified brand language… and is a dream for our team.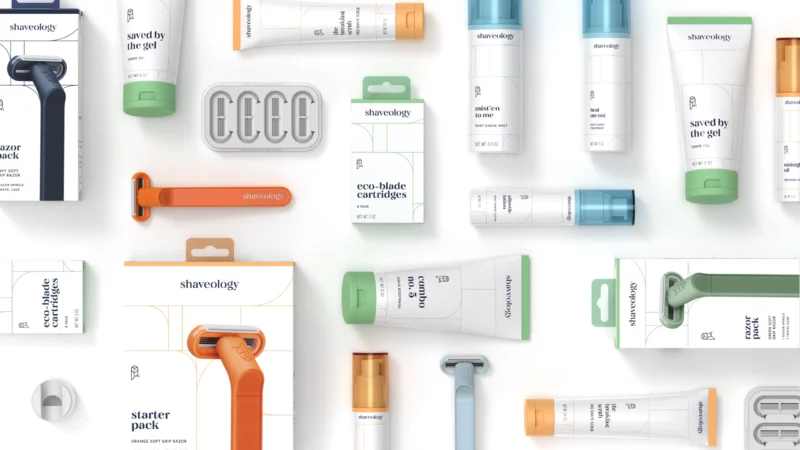 Shaveology: Working in unison with the ID team, our graphic designers developed a brand identity for Shaveology and applied it to the packaging system. Given the wide variety of materials to be packaged, the brand look had to apply effectively on everything from cartons, inverted tubes, and pump bottles. The result is a dynamic and flexible system with cohesive placement for brand recognition and instant readability. With sustainability a central part of the company mission,  we sourced packaging materials with post-consumer recycled content.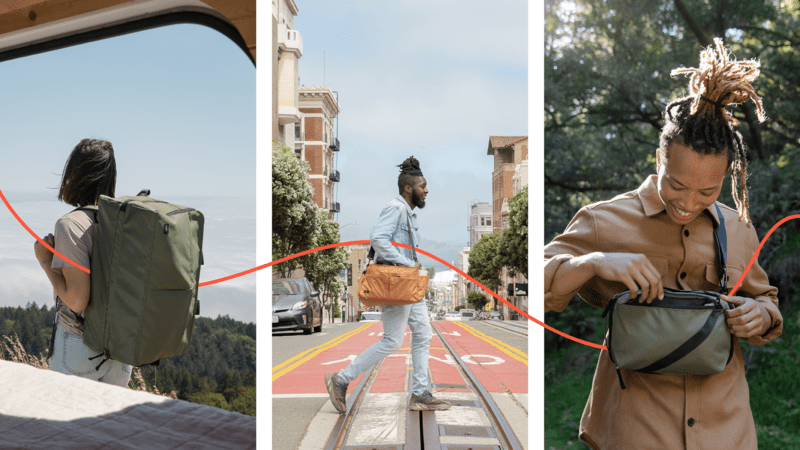 Pakt Anywhere: In 2017, Sprout and Pakt collaborated to design and launch the Pakt One bag, which went on to crowdfund over $2 million. Pakt then returned to Sprout to enlist the help of our graphic design team for a visual identity and packaging system supporting their new four-piece 'Anywhere Collection.' We designed campaign graphics for the crowdfunding launch, and then carried that identity into the package design for the collection. We developed a full structural packaging system including inserts and custom iconography. As partners of SeaHive, plastic-free packaging is a priority and the system was designed to be as environmentally efficient and present the smallest carbon footprint possible.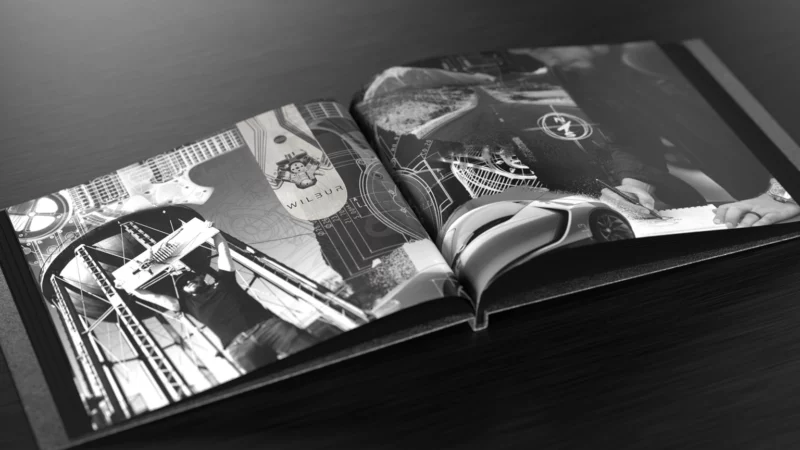 Wilbur: WILBUR Watch Co. designs and manufactures mechanical art that also happens to tell time. Sprout was engaged to develop a brand ethos video showcasing the thoughtful and inspiring process that Jay Wilbur applies to each timepiece. Additionally, we developed a refined brand look and feel, an elevated website experience, and reloaded the visual identity. We worked closely with Jay every step of the way to diligently create a brand as epic as the timepieces themselves. The result captures the essence of the brand and the man behind it, unapologetic and uncompromising.
This year we also introduced Project Manager Calvin Cottrell, who has been working to enhance our tech stack and improve processes to equip our rapidly growing hybrid team to better plan, maneuver and interact.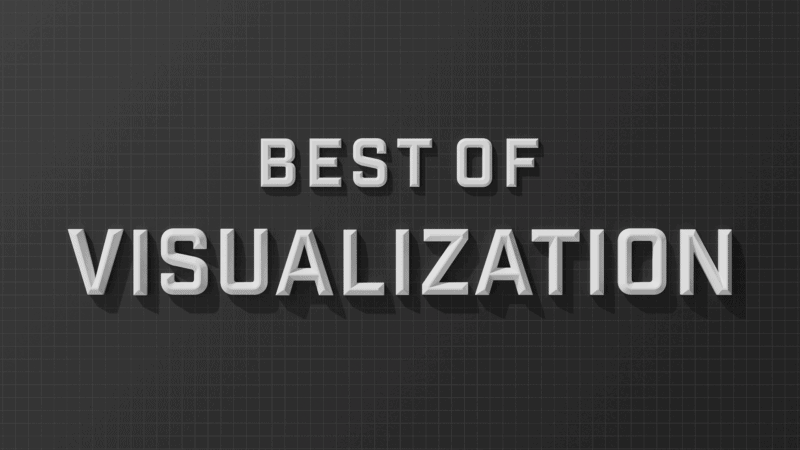 Since we launched Sprout Viz last year, the team has been incredibly busy writing the next chapter for visualization as a competitive advantage that blends technology, design and commerce. The work ranges from 3D CAD creation to photorealistic computer-generated animations for a diverse number of industries from architecture and transportation to product and packaging.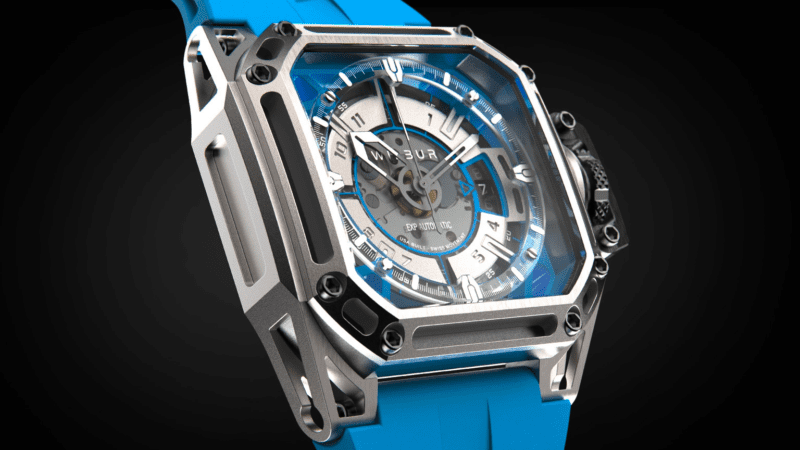 Wilbur: Our work for WILBUR Watch Co relied heavily on the expertise of our visualization team to capture the intricate details of these meticulously crafted timepieces. A gallery of images was developed for each watch including macro shots, exploded views and a photorealistic animation to highlight every detail in 3D. Collaboration with Jay through each step of asset development was critical to ensure the material configuration of every element was accurately translated on screen.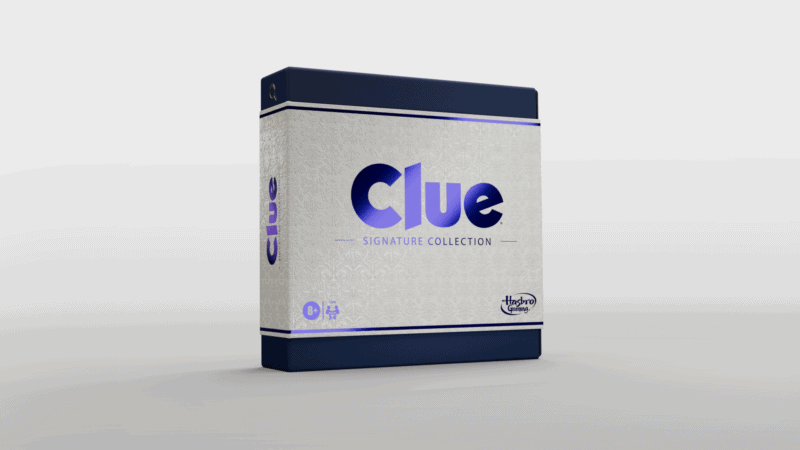 Hasbro: Hasbro sought to develop a premium version of its iconic CLUE board game, but in order to sell-in the concept to senior management, Sprout was engaged to create an animation that would bring the concept to life and generate the excitement and enthusiasm required to greenlight the project. We produced a 60-second video that highlighted this unique, high-end version of the game, which features materials and surface finishes rarely seen in the board game category. The results were a big hit with senior management and production of the game was approved for e-commerce and retail distribution.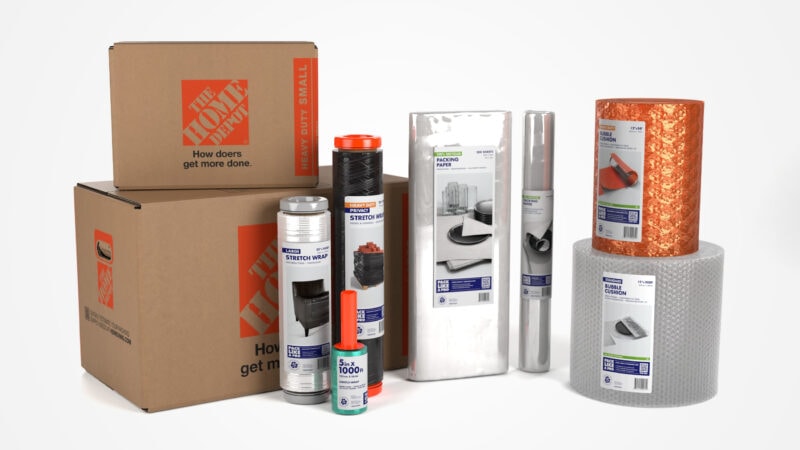 Pratt: Selecting the proper moving and packing supplies can be a confusing process. Pratt Industries — the largest privately-held producer of 100% recycled containerboard in the world — tasked Sprout with solving this issue for one of their largest clients, The Home Depot.  We conducted multiple in-store research studies and used that insight to drive the asset development process. Our visualization team designed a complete range of images for each SKU and a host of video animations. At final hand-off, over 10 product category animations and 300 graphic images were delivered to the client, along with updated on-package graphics for nearly 30 SKUs.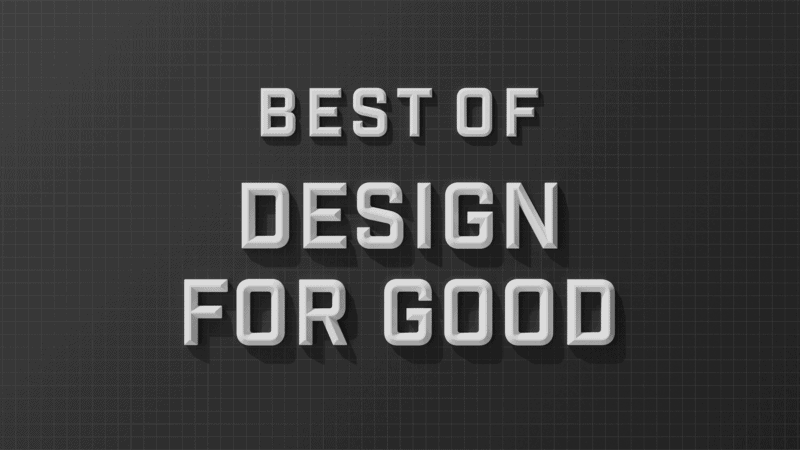 Using our "design power" for good is an important part of Sprout culture. The ability to support causes and organizations we care about through donating our services ignites our creative spirits, and fosters a deeper understanding of how we can impact the world around us through design.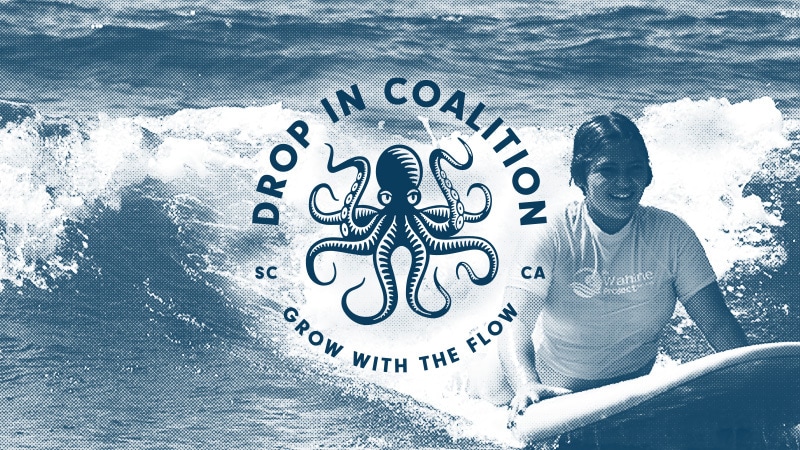 Drop In Coalition: Two years ago, Sprout collaborated with Drop In Coalition to create a brand identity for their surf and STEAM (Science, Technology, Engineering, Arts & Math) field trip program. Teaching children to "Grow With the Flow," Drop In provides unique learning experiences for children from underrepresented communities. This summer, the California-based nonprofit brought their brain and body adventure programs to the East Coast. We helped support the expansion with updated assets for the organization, and spent time on Second Beach, RI capturing the fun as a brand new group of students dove into Drop In.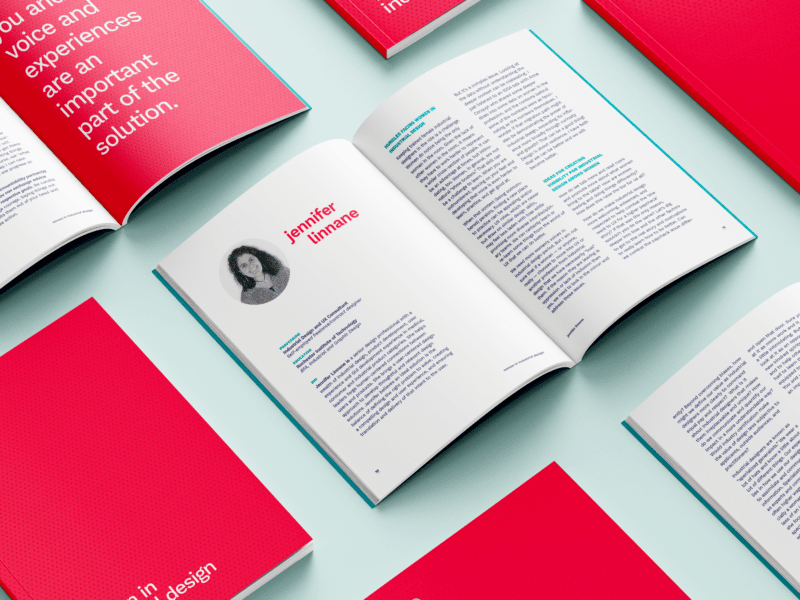 Women in Industrial Design:Our team spent a year and a half researching the issue of gender gap in the industrial design profession. We spoke with 11 women in the industry to hear their unique perspectives and facilitate conversations that activate change. These interviews have been compiled into a book that shines the spotlight on the incredibly talented women featured in it, and how the industry can better support and create more opportunities for others. If you are interested in being notified when the book is available this coming March, click here. 
Do you know of an organization that could benefit from our services? We'd love to hear about it.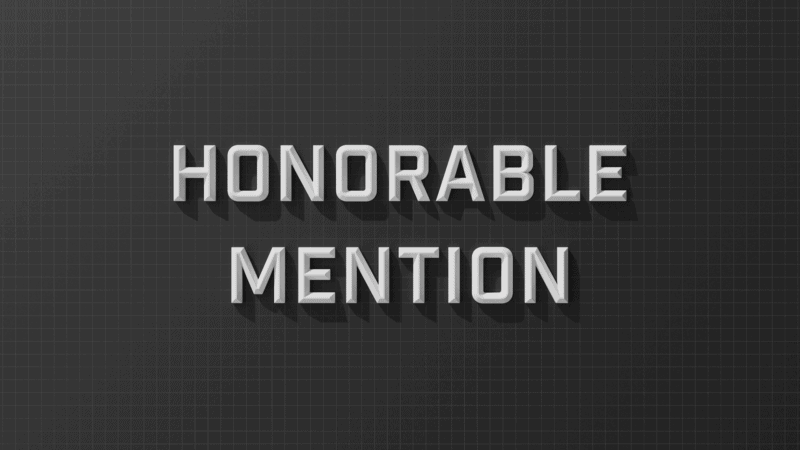 We often use holidays as a prompt for our team to spend time working with tools and trends they're interested in to design something from their unique perspectives. Without any other constraints than 'something inspired by the holiday itself,' the concepts that are generated during these exercises get the creative juices flowing. Two of our favorite projects from the last year are: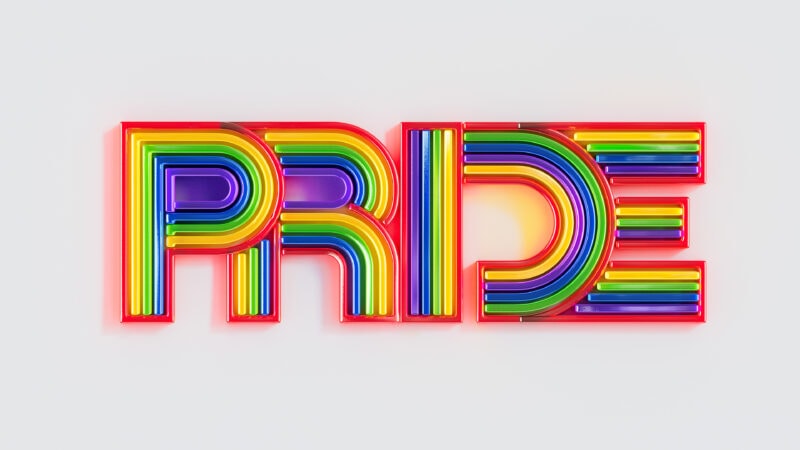 Pride: After being inspired by the line-work in our Wicked Good Design logo, Sprout's Creative Director, Matthew Evans, developed this radically rainbow concept in celebration of Pride Month. Each 3D frame was built and brought to life by our viz team using Maxon's Cinema4D and Redshift software.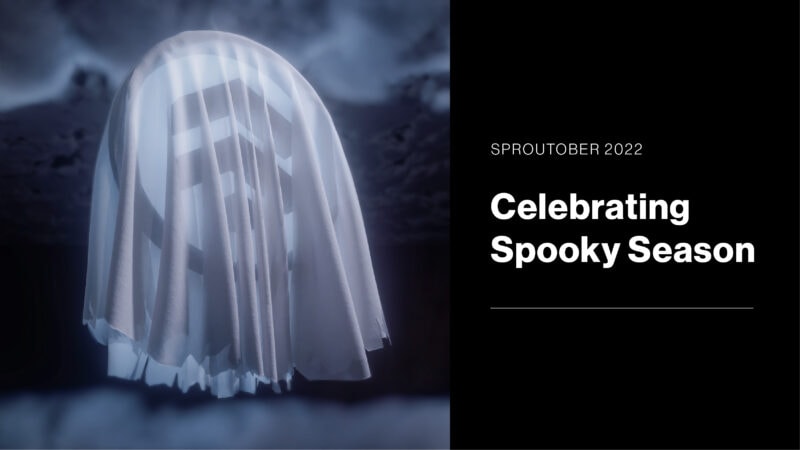 Halloween: The concept for this ghost-inspired logo animation was developed by Visualization Designer, Callan McGill, using Cinema4D to model and animate, and Redshift for rendering. James Krasner, also a member of the Sprout Viz team, created the custom music and audio arrangement in FL Studio.
We are full of gratitude for another year of wicked good design. Sending a big THANK YOU to all of our clients and colleagues!