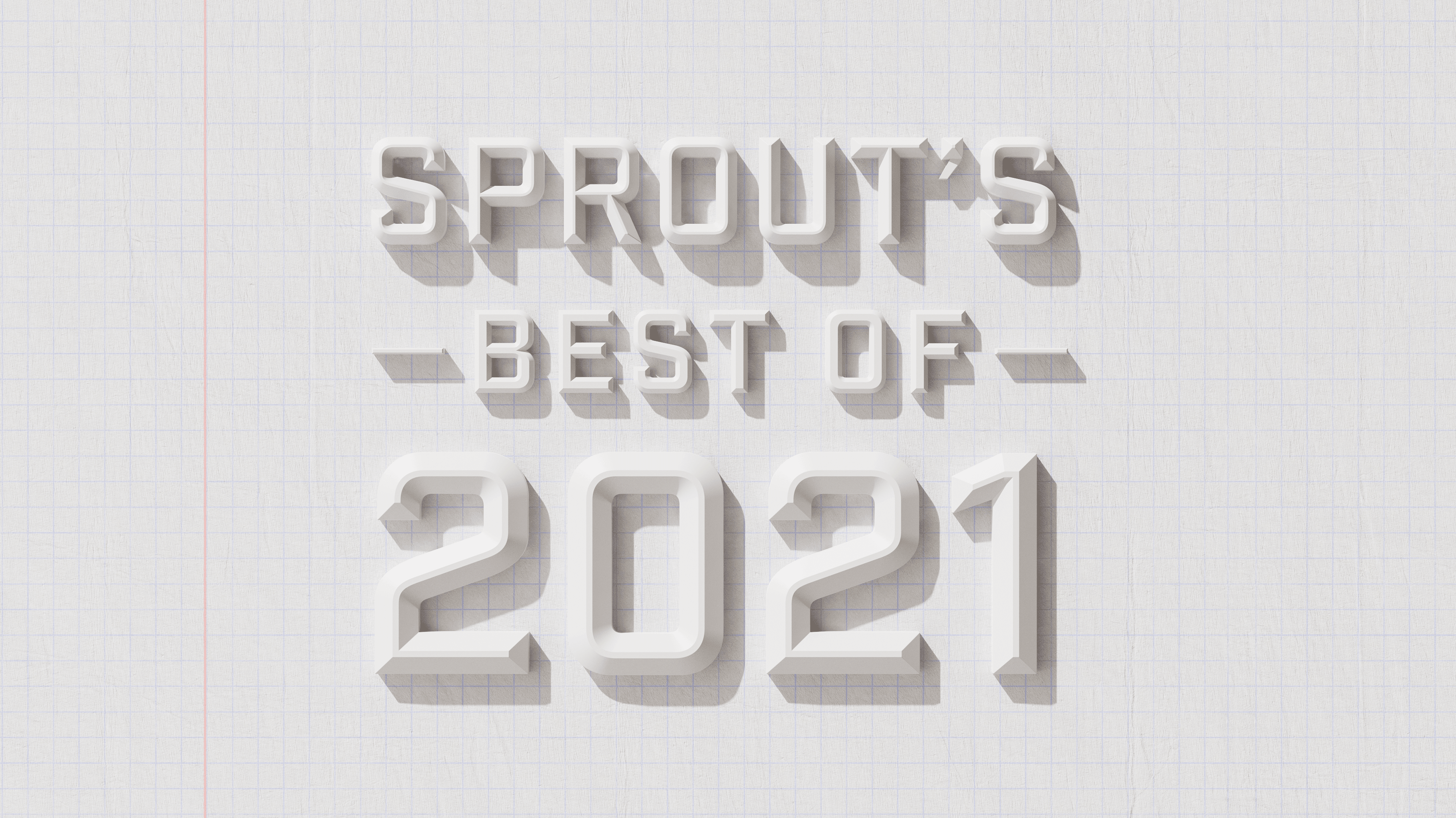 Over the last year we have had the opportunity to work with a killer list of clients, from Fortune 500 companies to Boston-local startups. We're sharing a look back at this year's body of work and breaking down our team's picks for the Best of 2021.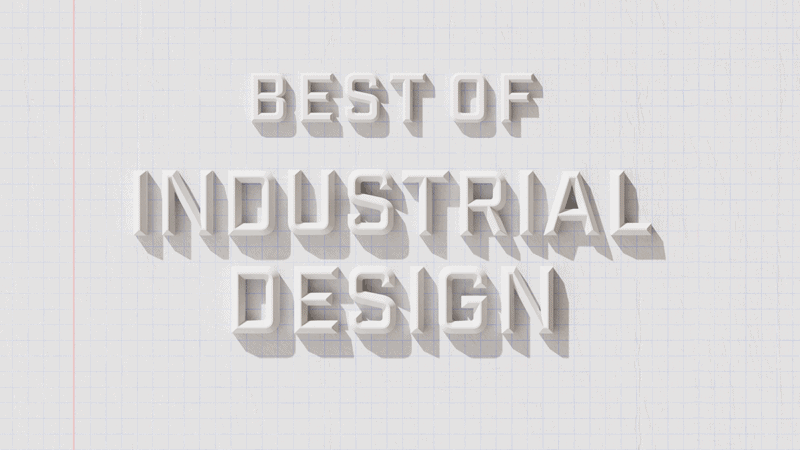 The highlight of 2021 for our industrial team was the collaboration with DeepCharge — a group of academic researchers and engineers from Northeastern University — to design innovative technologies that radically simplify the wireless charging experience. Through years of R&D, DeepCharge developed a core technology to transform ordinary surfaces into charging solutions. Our team was engaged to design form factors for the initial technology.
The family of products we developed for DeepCharge include:


Surface transmutation hub: Transforms any large ordinary surface (table, desk, or countertop), into a wireless charging power station capable of charging multiple devices at the same time – from laptops to cell phones.
In the last half of the year, the ID team was fortunate to see a boom in projects that we hope to premier in 2022. As project volume created the need for additional capacity at the management level, we were stoked to add Bill Valls to the team as Vice President of Design.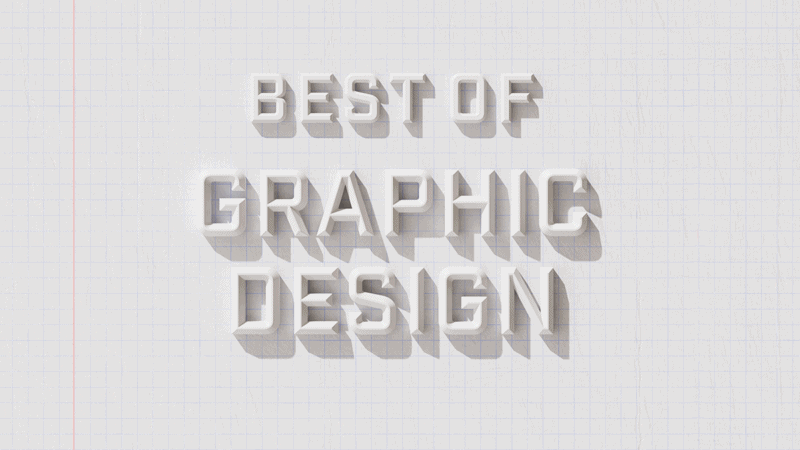 Our graphic design team enjoyed working with returning clients on new projects, and collaborating with a Boston-local brand to design a structural and visual packaging system for retail debut. In between client work, the team donated their time and talent to several pro bono projects to support causes we care about.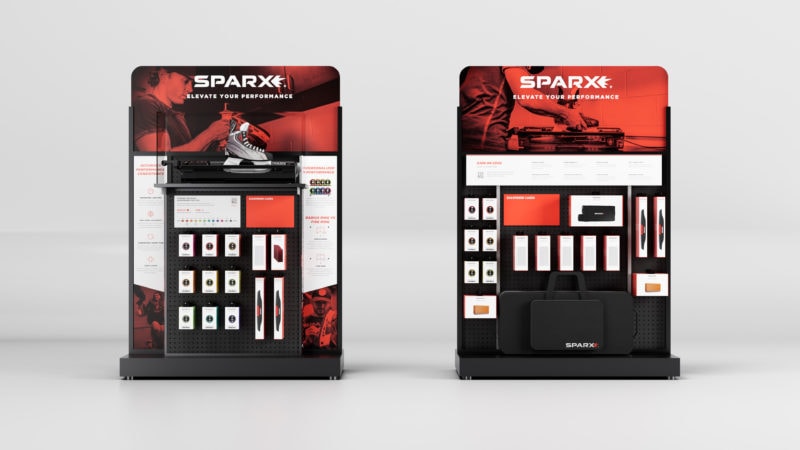 Sparx: Sprout teamed up with Sparx, an at-home, ice skate sharpening product line, to develop a structural and visual packaging system and in-store merchandiser for their retail debut in Pro Hockey Life (Canada's largest hockey retailer). Our design team's core goal was to develop a modern, clean, and minimal system that allows customers to easily understand and differentiate between multiple accessory options. Graphic designers collaborated with the visualization team to develop 3D product renderings that played an important role in both the packaging and merchandising systems.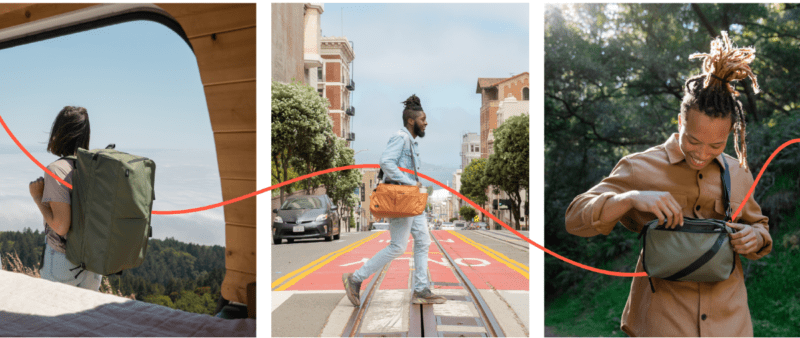 Pakt: In 2017, Sprout and Pakt collaborated to design and launch the Pakt One bag, which went on to crowdfund over $2 million. Earlier this summer, Pakt returned to Sprout to develop a visual identity and suite of assets for the launch of their new Anywhere Collection. The Sprout team designed graphics and visuals to advance the collection's crowdfunding campaign while elevating the Pakt brand and extending its brand awareness. Pakt launched the Anywhere Collection on Indiegogo, surpassing their funding goal in less than an hour. 
Stay tuned— We are excited to announce more work with our friends at Pakt (and a few other returning clients) in 2022!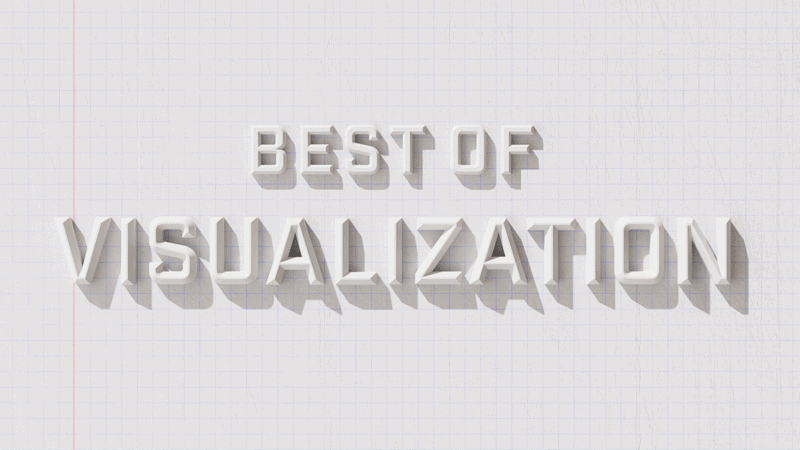 In the biggest news of 2021, we officially launched Sprout Viz in January of this year. Although we have been providing CGI services for years, the formal announcement of Sprout Viz shined the spotlight on the power and possibility of 3D visualization. The response was immediate, and amplified by the challenges that COVID-19 presented to traditional photographic solutions. Our Viz team has been incredibly busy over the last 12 months.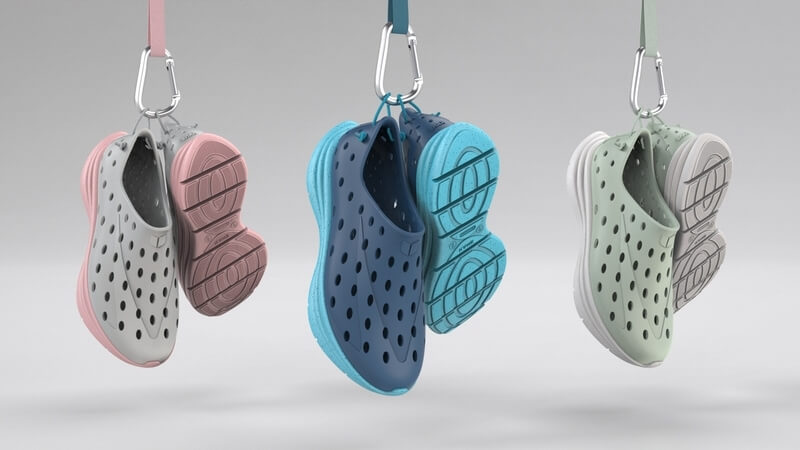 Kane: Our visualization team was engaged by long-time partner, Soldier Unlimited, to produce digital imagery in support of pre-launch marketing for Kane Footwear's first footwear line, Kane Revive. Our designers worked closely with the Kane team to define a distinctive style for the Revive shoe story. The work accelerated pre-launch marketing efforts well before product samples were photo-ready. When Kane launched on Kickstarter, the campaign received triple their funding goal and caught the attention of multiple press outlets.
ICYMI: We also welcomed several new faces to our viz team this year, including Robert, our Director of Visualization.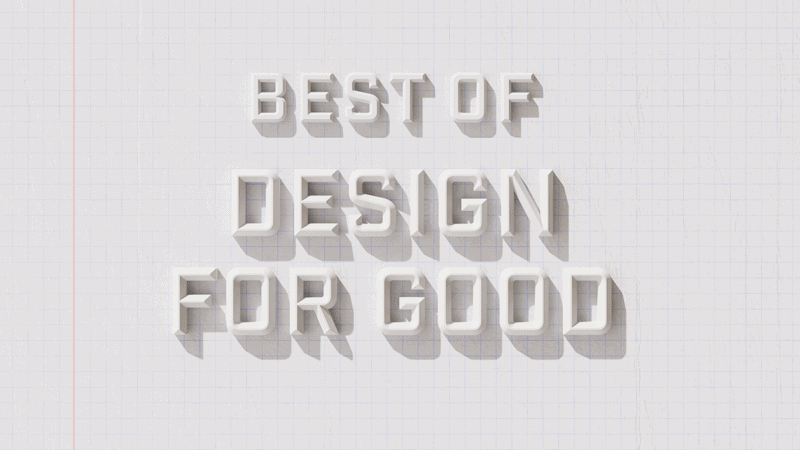 It's an important part of Sprout culture to give back, and we make an ongoing effort to support causes and organizations we care about through donating our design services. This year we were pleased to support:


Drop In Coalition: Sprout collaborated with the nonprofit Drop In Coalition to create a brand identity for their surf and STEAM-based field trip program. Teaching children to "Grow With the Flow," Drop In provides learning experiences for children from underrepresented communities in the Santa Cruz, California area, and is expanding to the East Coast next summer with a chapter in Newport, Rhode Island. Created in memory of Tushar Atre, the organization is close at heart for Sprout CEO Jordan Nollman, who serves as a founding board member with other friends and family of Tushar.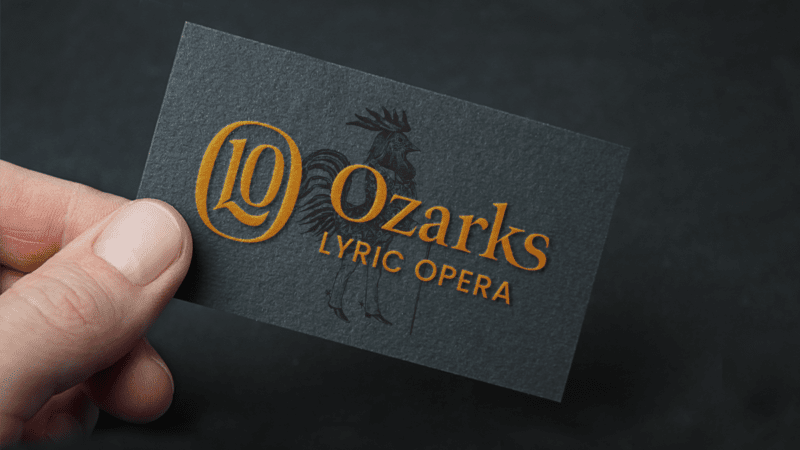 Ozarks Lyric Opera: The Ozarks Lyric Opera project had a personal connection for our Creative Director, Matthew Evans, who was born and raised in the region and childhood friends with the Opera's Artistic Director. Our graphics team designed an 'elevated yet approachable' brand overhaul, defining a tone of voice and visual aesthetic for the Opera's launch of their new name.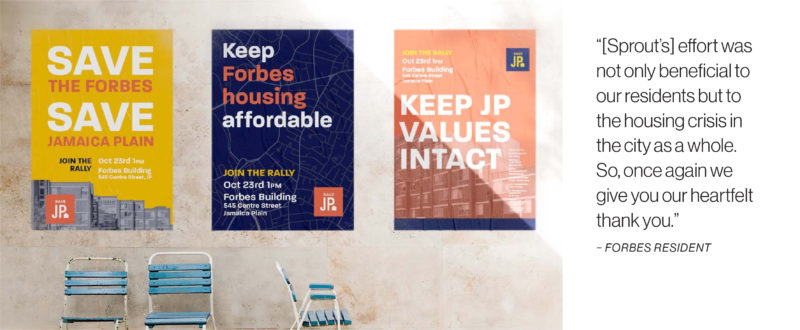 Save the Forbes: We joined the Massachusetts Alliance of HUD Tenants (MAHT) to develop a campaign strategy in support of the efforts of local residents to save The Forbes Building — an affordable housing unit in Boston's Jamaica Plain neighborhood that was slated to be repurposed in 2022. Our team donated their time and talent to design a full suite of assets that equipped MAHT to preserve this JP community asset. Fortunately, our neighbors' efforts were successful and Forbes residents will remain in their homes.

Women in Industrial Design: During Women's History Month in March, we initiated a year-long 'research project' to examine issues surrounding the gender gap in the industrial design profession. For the past several months we have been talking with female industrial designers about their experiences as women in a culture where they have long been under-represented. At the end of this project, we plan to roll up all the talks and our takeaways in book form to share with the community. (Click here to check out our most recent interview.)
Do you know of an organization that could benefit from our services? We'd love to hear about it.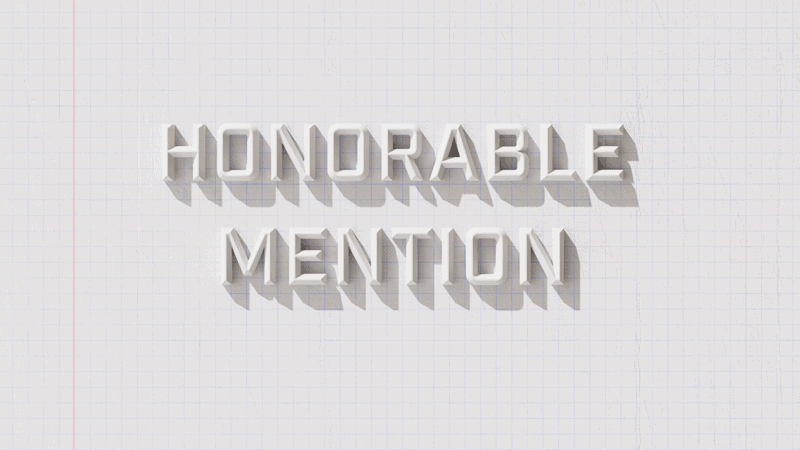 We couldn't go without mentioning the cross-collaborative internal effort of Wicked Good Spirits— our design team had fun with this one!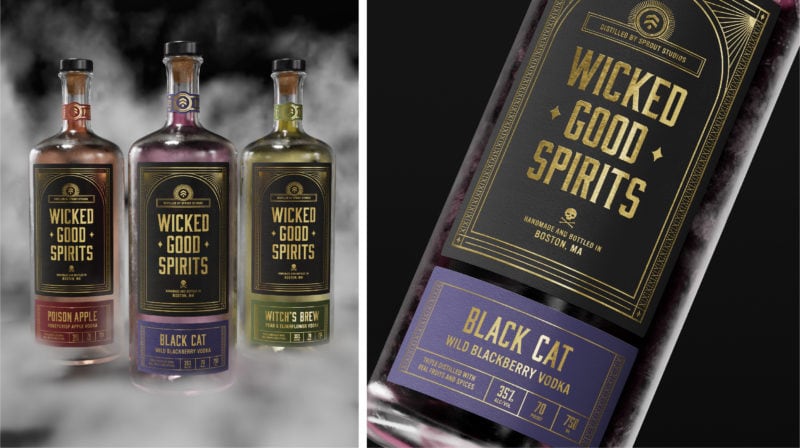 Wicked Good Spirits: We challenged the team to design creepy cool content in the spirit of Halloween, and they killed it. No pun intended. The concept for Wicked Good Spirits was  developed and designed by Visual Designer, Hannah Rowlett. After the ID team built CAD for the bottle shape, the concept was brought to life using Cinema 4D and Redshift by 3D Visualization Designer, Jake Wyand.
We are full of gratitude for another year of wicked good design. Sending a big THANK YOU to all of our clients and colleagues!